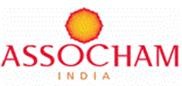 International Conference on
"Interface between Intellectual Property & Competition Law"
Friday, 12th July 2013 New Delhi
Objectives:
Competition and Intellectual Property policies are bound together by the economics of innovation and an intricate web of legal rules that seek to balance the scope and effect of each policy. The interface between competition Law and the intellectual property system has attracted increasing attention in recent years, as intellectual property rights have gained increasing importance in the knowledge economy, and a number of countries have established or enhanced the role of national authorities entrusted with competition policy. Some have called these two legal principles two sides of the same coin while others find them at odds.
Invited Speakers:
o Mr. Ashok Chawla, Chairperson, Competition Commission of India
o Mr. Pascal Lamy, Directors-General, World Trade Organization
o Mr. Saurabh Chandra, Secretary, DIPP, Ministry of Commerce and Industry
o Mr. Chaitanya Prasad, IAS, Controller General of Patents, Designs & Trade Marks
o Mr. Nuno Pires de Carvalho , Director - IP and Competition Policy Division, WIPO
o Mr. Hiroyuki Fukano, Commissioner, Japan Patent Office
o Mr. Antony Taubman, Director - Intellectual Property Division, World Trade Organization
o Mr. BG (NS) Tan Yih San, Chief Executive & DirectorGeneral, Intellectual Property Office of Singapore (IPOS)
o Mr. Hemant Singh, Chairperson, ASOSCHAM IPR Counsel & Managing Partner, Inttl Advocare
o Mr. Ramji Srinivasan, Sr. Advocate, Supreme Court of India & Chairperson, ASSOCHAM National Council for Competition Law
o And many more IPR and competition Law expert
Key Areas of Discussion:
o IPR and business concentrations
o Legal Framework for Regulating IPR License Agreements
o Monopolistic behaviours in Horizontal Agreements and Vertical Agreements
o The analysis of anti-monopoly in the specific restricted agreement of IP license
o IPR and the abuse of dominant position
o Managing Intellectual Property as a Competitive Strategy
o IPR & Competition : From the view point of investment and technology transfer
o Economics of IPR & Competition
o Enforcing Patent Rights & Competition
o Innovation is key factor for increasing competitiveness
o Do current patentability test for drugs require revisit and review?
o Compulsory licensing and its implications in Indian market
Target Audience:
o Lawyers & Legal Advisors
o Law Consultants
o Corporate Counsels
o Company Secretaries
o Enforcement Officers
o Industry Leaders & Decision Makers, Judges, Economists
o Chief Executive Officers (CEO's) and Managing Directors
o Legal Directors, Law Attorneys, Patent Agents
o Patent Litigators & Managers
o IP Managers, Legal Heads
o Trademark Attorneys, representatives of Law firms, Engineering Companies
o IP Investors, Patent Agents, Attorneys & IP Consultants
o Professionals in Legal Domain related to various technologies
o Finance & Risk, Management Groups
o Management & Research Institutions, Research & Development Scientists in IP or IP-related areas
o Academicians & Faculty
Registration Fee:
Rs. 4,000 per delegate
10% Special Discount on Two or More Delegates from Same Organizations
Registration Form is attached herewith.
For Sponsorship & other details, Kindly Contact:
Abhishek Saxena (+91 9971975142)
abhishek.saxena@assocham.com