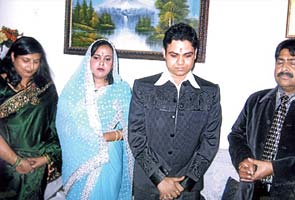 Ghaziabad:
Not all marriages are made in heaven. And some of them involve sting operations. The family of a woman in Ghaziabad was allegedly harassed for dowry by her fiancé's relatives. They secretly recorded a meeting between the two sides to get her prospective in-laws booked for dowry harassment.
"We had to conduct the sting operation as the groom's family has lodged several false cases against us. The grooms' uncle is a serving IAS officer who wanted a share in the dowry. On his instruction UP police lodged false cases against us. Investigation official submitted his last report stating that the cases were false and we were being framed. The groom's family is still harassing us. Our family had to conduct this sting to prove our innocence," said the father of the girl Ved Pal Singh Rana, a former Assistant Commissioner with the Delhi Police.
We conducted the operation when the groom's family came to apologise for their wrongdoings," he added.
Mr Rana said that four days ago a Police team from Badaun district in UP came to arrest him in connection with a case of cheating. "Badaun Police acted on the instructions of the IAS officer," alleged Rana.
The girl's family said the sting video shows the groom's family confessing to their misdeeds and should be able to prove Mr Rana's innocence.
In 2007, Nidhi's marriage was fixed with Aishwarya Pratap Singh. But after the engagement Aishwarya's family started demanding huge amounts in dowry from Mr Rana, which he refused. Aishwarya's family then threatened them with dire consequences and cancelled the marriage.