Dear Lci members ,
Wishing you a happy Diwali (Diwali in 2010 will start on Friday, the 5th of November and will continue for 5 days until Tuesday, the 9th of November.)
Shubham karoti kalyanam,
arogram dhana sampada,
shatru buddhi vinashay, deepamjyoti namostute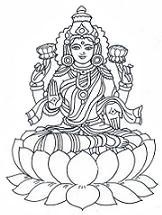 With my
1 heart

2 eyes
7 liter blood
206 bones
4.5 million red cells
60 trillion D N A"S…
All wishing you a very very
HAPPY DIWALI!
Wishing u n yr family very HAPPY DIWALI in Hindi
U may b out of my nazar,
But u r not out of my dil.
U may b out of my reach,
But u r not out of my soch.
I may b kuch bi nahin 2 u,
But u're always sab kuch 2 me!
do u knw d meanin of HAPPY?
?
?
?
?
?
?
H–humne
A–apko
P–pal
P–pal
Y–yaad kiya!!!
to aap bhi hame happy kar liya karo.Happy Diwali
(Dilwali)
Always be Happy, always wear a smile;
Not because life is full of reasons to smile but because ur smile itself is a reason for many others to smile…
Wishing you a happy Diwali