Hello,
I run an ecommerce firm in India where we make t shirts. All our designs are original. The tee which is causing the problem is thus: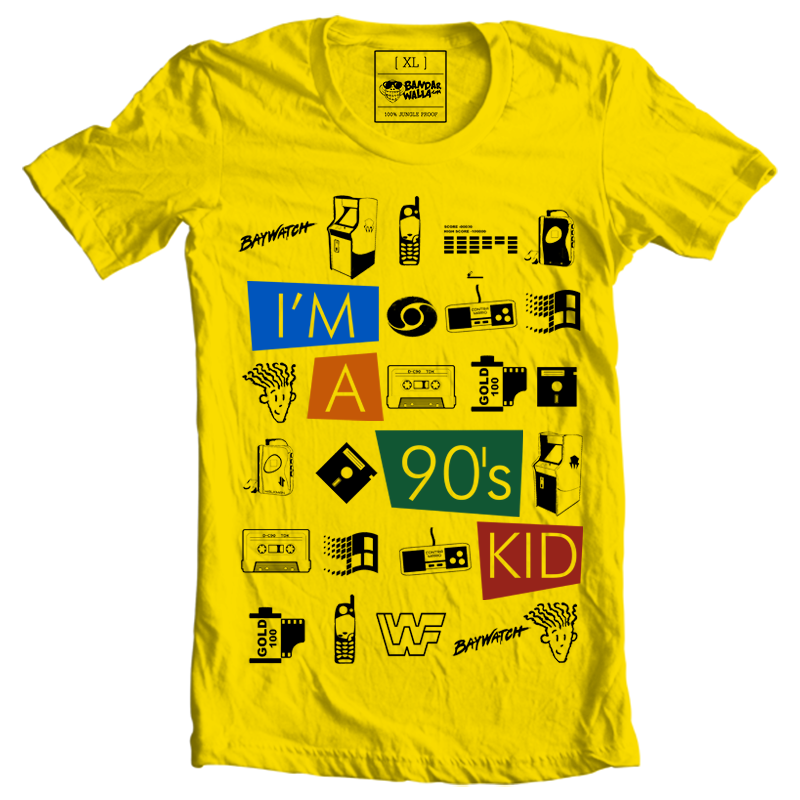 We received a notice on the same which reads as follows:
To whom it may concern,

this letter is in regards to the unauthorized use of the registered Word Mark (Trademark) 90's KID (USPTO Reg. number: 4326089, Serial Number: 85616524), found on the following links on ***.com.


https://***.com/eshop/90s-kid-yellow-graphic-tee
https://***.com/eshop/90s-kid-blue-graphic-tee


These products cause consumer confusion and are directly infringing on our USPTO trademark registration.

We are requesting that these products be removed.


United States Patent and Trademark Office
"90's KID" Word Mark Registration Number: 4326089, Serial Number: 85616524


Original Filing Date: May 4, 2012
First Use In Commerce: March 18, 2010
Goods and Services: IC 025 US 022 039


This is written without prejudice to our rights, all of which are hereby expressly reserved.

I Harry *** (Trademark Owner) under penalty of perjury, state that the above information in the notice is accurate.


Truly yours,

Harry ***
www.***.com
The link to their trademark : https://tsdr.uspto.gov/#caseNumber=85616524&caseType=SERIAL_NO&searchType=statusSearch
Points to be noted:
1) The design is completely original and in-house - the elements we used do not depict the way they have branded the product
2) Trademark jurisdiction - whether the laws apply to the US and India the same.
3) The registration date says 23rd April, 2013 whereas we commenced business with this design on the 28th of March, 2013.
I need advice on the same. I am not a law student and happy no prior experience with trademark issues. Any help would be appreciated! Should I take the tee off my site?
Warm regards,
Abhishek Paul
(*** has been used to preserve privacy)