Waiver of mutual consent for divorce open to misuse: Activists
NEW DELHI: The argument that condition of mutual consent for divorce under the Hindu Marriages Act of 1955 be waived off if the marriageis `dead' emotionally and practically, has received mixed response from feminists and women's rights activists. The plea for unilateral divorce was put forward by Union power minister Sushil Kumar Shinde's daughter Smriti in her petition to the Supreme Court recently.

While some activists feel that easing divorce laws would bring relief from protracted legal procedures, there are others who feel that the move could be used by men looking for a quick bailout.

Activist Madhu Kishwar said Indian laws were adversarial and the answer lay in strengthening the institution of family courts to ensure quick decisions that were taken within six months. "If irretrievable breakdown of marriage is allowed unilaterally, then women must also accept that the provision will be used against them,'' she said.

AIDWA's Sudha Sundaraman said the provision of mutual consent should not be altered as it will be used against women. "In our general experience, women are usually in a relatively disadvantageous position. They have insufficient financial back-up and unilateral divorce should not be allowed,'' she said.

Agreeing to this, former Law Commission member and women's rights activist Kirti Singh said in a larger perspective, women who want divorce should be able to get it. "It is a shame that even 60 years after Independence we have no law for sharing of marital property between a husband and wife. We need to strengthen our assets and maintenance laws so that women do not fear being stranded on the streets,'' Singh said.

She added that while in the individual case, provision of mutual consent could be waived off, a general change in law could not be to the benefit of women.
Info; https://timesofindia.indiatimes.com/india/Waiver-of-mutual-consent-for-divorce-open-to-misuse-Activists/articleshow/5348898.cms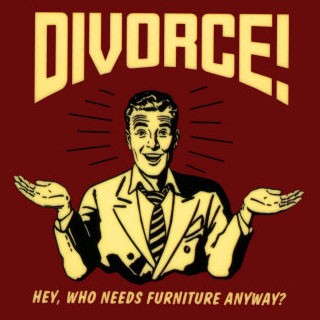 6 Months waiver in divorce by mutual consent Section 13 B
1) 6 months period can be waived by the Court, see below Judgments.
2) Any party can withdraw Consent for Mutual Divorce anytime giving reasons of non-settlement...
3) If its a mutual consent divorce then she cannot claim further unless there is a kid involved...
4) There are no certain forms, hire a lawyer services and he will prepare joint petition which will be signed by both the petitioners and he will file the suit...
5) The joint petition will include every clause both the parties wanted...basically, no one interferes in other's life after divorce unless both the parties decide to mingle
1.
IN THE SUPREME COURT OF INDIA
CIVIL APPELLATE JURISDICTION
CIVIL APPEAL NO.5952 OF 2009
(@ SPECIAL LEAVE PETITION (CIVIL)NO.14361 OF 2007)
Anil Kumar Jain … Appellant
Vs.
Maya Jain …Respondent
2. IN THE HIGH COURT OF DELHI AT NEW DELHI+ CM (MAIN) NO.10/2010
Date of Decision: January 07, 2010
MUKESH ASHOK GUNDECHA & ANR. ..Petitioners Through: Mr. T.P.S. Kang, Adv.with Ms. Prerna Mehta,Mr. M.M. Alam, Advocates. versus
GOVT. OF NCT OF DELHI .. Respondent Through: Mr. Shoaib Haider for Mr. N.Waziri, Standing Counsel.
CORAM: HON'BLE MS. JUSTICE ARUNA SURESH
3. Dhiren Harilal Garasia Vs.Mansualiasmina chimanlal Dang