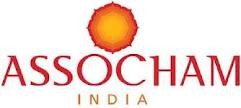 OVERVIEW

Today Intellectual property (IP) is a key consideration in day-to-day business decisions. New products, brands and creative designs appear almost daily in the market and are the result of continuous human innovation and creativity. While Indian industry has been increasingly realizing the importance and benefits of IP creation and protection, the Indian Government has been doing their best in creating conducive environment by upgrading infrastructure and bringing in policy level initiatives in the country which has resulted in sweeping changes in IP culture and administration in the Country.
KEY ISSUES
• An overview of recent changes in patent regimes in India - Electronics, IT & Engineering Sector
• Scope and nature of the patent surge - A view from IT & Electronics Industry
• IP protection,policies & best practices
• Innovation process management in research Institution
• Promoting the use of IP Instruments by SMEs
• Changes in patent regimes
• Legal challenges to patent validity in India
• Patenting trends across Industry
• Technology Licensing
• Innovation process management in research Institution
EMINENT SPEAKERS (INVITED)
• Dr. Ajai Kumar Garg, Scientist E, Additional Director, Department of Information Technology (DIT), Ministry of Communication & Information Technology,GOI
• Dr. K. S. Kardam, Deputy Controller of Patents & Designs, Intellectual Property Office,New Delhi
• Mr. Chris King, First Secretary Trade & Economics,Australian High Commission
• Mr. Tabrez Ahmad, Director IP Policy, Legal & Corporate Affairs,Microsoft Corporation (India) Pvt. Ltd
• Dr. Viswanathan Seshan, Head of IP&S India, Philips Electronics India Ltd.
• Mr. N Chandrasekaran, CEO & Managing Director, Tata
Consultancy Services Limited & Chairman,NASSCOM
• Mr. Chandra Sekaran, Group Chief Executive, Technology & Operations,Cognizant Technology Solutions
• Mr. Hari Subramaniam, Patent & Trademark Attorneys, Subramaniam,Nataraj & Associates
• Mr. Pinaki Ghosh, AVP, HEAD IP Group, Reliance Industries Ltd.
• Mr. D. P. Vaidya, Director IPR & Head Engineering, Lakshmi Kumaran & Sridharan Attorney*
• Mr. Sudipta Ghosh, Head IP Management & IPR Council, Wipro Technologies
• Ms.Ramapriya parthasarathy, GE Global Research OR
• Mr. Hitesh S. Barot, Senior Counsel, Intellectual Property & Vice President,Technology Policy,GE India
• Mr. Tarun Khurana, Partner and Patent Attorney, Khurana & Khurana,Advocates and IP Attorneys
• Mr.Vineet Vij,Head Legal, HCL Technologies
BENEFICIARIES
Chief Executive Officers (CEO's) and Managing Directors, Directors of Legal, Law Attorneys, Patent Agents, Patent Litigators & Managers, IP Managers, Legal Heads, Company Secretaries, Trademark Attorneys and representatives of Law firms, Engineering, IP Investors, Patent Agents, Attorneys & IP Consultants, Marketing & Finance Head, Professionals in Legal Domain related to various technologies, , Finance & Risk, Management Groups, , Management & Research Institutions, Research & Development Scientists in IP or IP-related areas, Academicians, Academicians / Law Students & Faculty
REGISTRATION FEE : Rs. 4,000/- Per Delegates ( 20 % discount for LAWyersclubindia and CAclubindia members )
Contact:
Satnam Kaur
09871852235
Jitendra Kumar Sharma
09717189134
E: jitendra.sharma@assocham.com
Abhishek Saxena
09971975142