There is an app called magicpin in which you earn points for uploading any bill of your purchases from restaurant, stores, etc. Once you have accumulated enough points, you can buy vouchers of popular stores like amazon, flipkart, pantaloons etc.
One of my friends recently purchased a 500 rupee pantaloons vouhcer against 650 points she had accumulated in magic pin. Magic pic sent her the voucher on email and sms (copied below). However, points were not deducted from her account for this purchase. Realizing this, she purchased ~40 more such coupons (net value ~20k). For each of these purchases, magicpin sent her an email congratulating her for each of her 40 purchases.
Coupon purchase email from Magicpin:
Hey XX, you've successfully bought a voucher from Pantaloons, None. Here's your transaction history: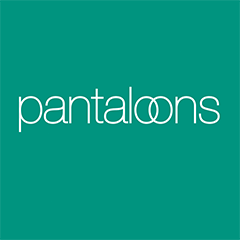 Pantaloons E-Gift Card Voucher worth Rs. 500 (Rs. 150 service charge extra )
Valid till:15 Apr, 2019

Voucher details:
Voucher Number : 5101000025430678 Voucher Pin : XXXXX

₹650
₹0
Use your voucher before the expiry date to enjoy the big savings. Thanks for transacting with us. See you soon again.
Cheers,
magicpin team
She then used these coupons at a pantaloons showroom.
Now magic pin has sent her an email saying she has purchased the coupons 'illegally' and has threatened legal action against -her. Email from magicpin is copied below:
----------
Hi XX,
Greetings from magicpin.
We have noted use of vouchers that belong to magicpin by you on 14th and 15th of April that were not paid for. This was due to a breach in our systems and we are taking legal action against those who have illegally benefitted from this breach.
However, in case you weren't involved but this was because of a mistake at your end and you would be willing to cooperate, we would encourage the same to resolve the matter amicably.
You could resolve this by transferring the money to our bank account below
Please let us know if you'd be willing to cooperate. If we do not hear back from you, we will initiate the legal process end of day Friday (20th April).
Bank Transfer before 2PM on 23rd April:
Beneficiary Name: Samast Technologies Private Limited
Account No: 50200011628734
IFSC: HDFC0001202
Bank Name: HDFC
Amount Payable: XXXX
-------------
What should she do? She has purchased the copupons perfectly legally from the app of magicpin. Can magicpin threaten her in this way?