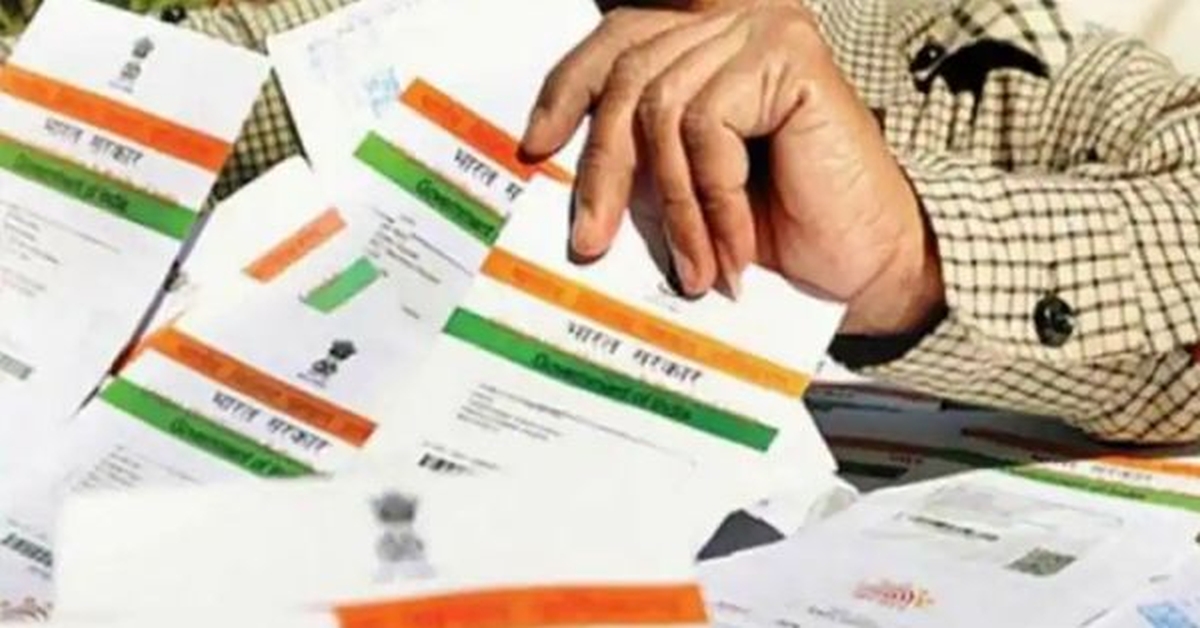 Supreme court dismisses review petitions challenging 2018 aadhaar judgement; justice d. Y. Chandrachud dissents - ALL YOU NEED TO KNOW
• On Wednesday, 20th January 2021, the Hon'ble Supreme Court dismissed the review petition challenging the controversial 2018' Aadhaar judgement upholding the constitutionality of the Aadhaar Act which was schemed to give every Indian resident a biometrically linked identity number. The order was given by a bench of Justices AM Khanwilkar, Ashok Bhushan, S. Abdul Naseer, B. R. Gavai, and D. Y. Chandrachud.
• Justice D. Y. Chandrachud wrote a dissenting opinion in 16 pages while others held it in a paragraph. He argued that the review petition ought to be kept till a larger bench give its decision. He opined that dismissing the petition at the stage may create a serious consequence for both judicial discipline and ends of justice. As Supreme Court works on the opinion of the majority, the others' decision will hold.
WHAT WAS the 2018 AADHAAR CASE?
• In 2011, the central Government came up with an idea of a citizens' identity card called the Aadhaar card which holds the unique identity of individuals. A new agency named Unique Identification Authority of India (UIDAI) was established to issue these cards free of cost. It has a twelve-digit unique identity number, for all residents, as their primary identity number. For applying, the candidate should link their fingerprints, and retinas as biometric data for its uniqueness.
• Later, this scheme has been challenged by Justice Puttuswamy before the Hon'ble Supreme Court, seeking its constitutional validity, as it infringes the privacy of citizens guaranteed under the Constitution as their fundamental rights. On 26th September 2018, the Court led by CJI Dipak Mishra quashed the challenge by delivering its judgment as it has constitutional validity. The Court held that it was passed by the parliament as a Money Bill and it does not violate the fundamental rights of the citizen under Article 14, 15, 19, 21.
JUDGEMENT
• The Supreme Court dismissed the review petition challenging the constitutionality of Aadhaar.
"We have perused the review petitions as well as the grounds in support thereof. In our opinion, no case for review of judgment and order dated September 26, 2018, is made out. We hasten to add that change in the law or subsequent decision/judgment of a coordinate or larger Bench by itself cannot be regarded as a ground for review. The review petitions are accordingly dismissed."
CONCLUSION
The Aadhaar case made a controversial influence all over India. Its constitutional validity and the encroachment into the fundamental rights of the citizen were the major issues supported by political interests.
DO YOU STILL BELIEVE IN THE UNCONSTITUTIONALITY IN THE AADHAAR OR SUPPORT WITH THE RECENT JUDGEMENT?
Fill the comment box with your opinion!