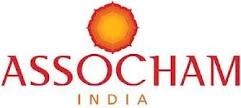 BACKGROUND:
The role of Directors is widely considered as a means of protecting the interest of shareholders and other stakeholders. This Conference has been designed to improve the quality of corporate governance practices among the industry by promoting greater transparency, integrity, probity, accountability and responsibility. "Recent, well publicized cases of corporate mismanagement have highlighted the critical importance of good corporate governance for economic development.
TOPICS:
• Director's role in improving transparency
• Developing an effective corporate compliance program
• Directors – Challenges and Emerging Practices
• Prospect of corporate probation
• Criminal liability for corporate employees, officers and directors
• Corporate compliance requirements
• Fiduciary duties & responsibilities of directors
• Ideal Framework for Corporate Governance
• Measures to Prevent & Respond to Violations
• Role of Credit Rating agencies in capacity building & improvement in corporate governance
• Role of regulators in Corporate Governance
• Training of directors
• Performance evaluation of directors
INVITED SPEAKERS:
• Shri Sachin Pilot, Hon'ble Minister of State for Corporate Affairs (I / C), Government of India
• Justice R C Lahoti, Former Chief Justice, Supreme Court of India
• Shri Nandan Nilekani, Chairman UID, GOI
• Shri U. K. Sinha, Chairman, SEBI
• Shri T. M. Bhasin, Chairman & Managing Director, Indian Bank
• Shri B D Narang, Ex-CMD, Oriental Bank of Commerce
• Mr. Mritunjay Kapur, Country Managing Director, Protiviti Consulting Pvt. Ltd.
• Mr. Vineet Nayyar, Vice Chairman, Tech Mahindra Limited
• Mr. Marten Pieters, Managing Director, Vodafone Essar Ltd
• Top Executives from GOI, PSUs, Banks, FIs, & other Stake - Holders
WHO MUST ATTEND:
• Directors on the Board
• Economic officials from Industries / High
• Top executives eligible for the Board's postings Commissions in India
• Government Officials designated as board
• Financial consultants members
• Corporate Leaders
• Jurists & legislators
• Chief Financial Officers
• Joint Secretaries / Dy. Secretaries / Under
• Chief Risk Officers, Internal Audit Heads Secretary of GOI
• Head of Compliance
• Representative from Industry / Trade Associations
• External Auditors & Heads of Regulatory Affairs &
• Company Secretaries / Chartered Accountant Corporate Affairs
PARTICIPATION FEE - Rs. 6,000/- PER DELEGATE
• 10% Discount for more than one delegate from the same organization
• 20% discount to CAclubindia and LAWyersclubindia members
• 50% discount to Govt. Officials & Students • Pre-registration is mandatory
Contact Details:
Mr. Abhishek
M:-+91-9971975142
T:- +91-11-46550566
F:- +91-11-46536482
E mail ID - abhishek.saxena@assocham.com
Web Site - www.assocham.org