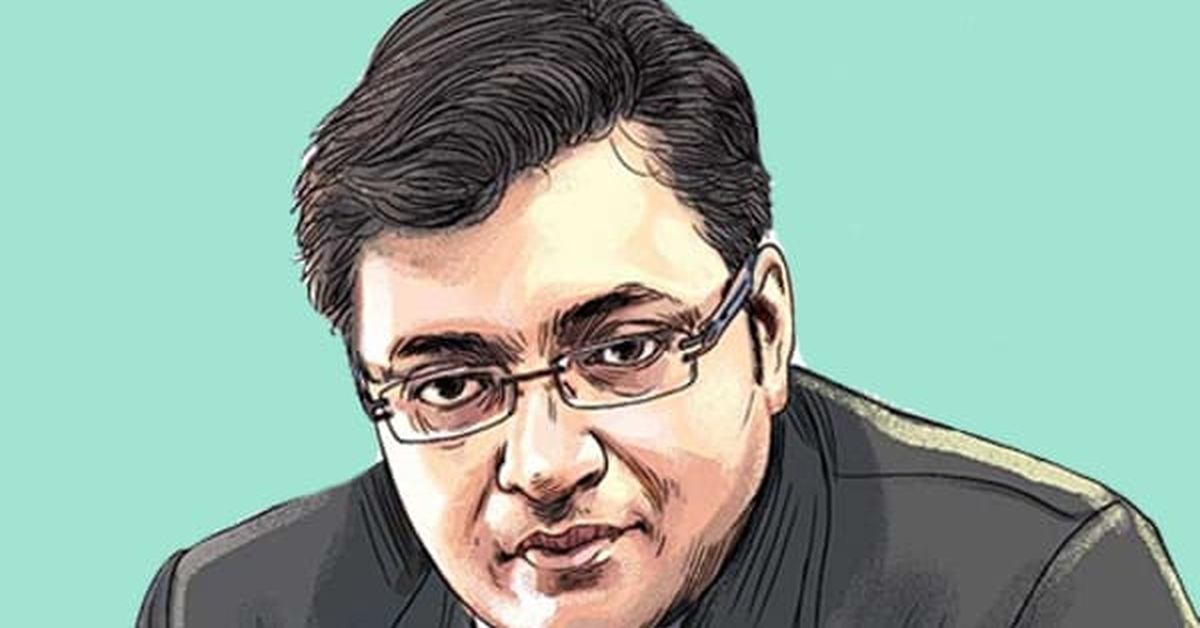 Synopsis
This article deals with the ongoing case of abetment on Republic TV editor-in-chief, Arnab Goswami. There will be a brief introduction about who Arnab is and under what section of IPC he' s booked for. This article also deals with the after events of his arrest where there were allegations on him and his wife regarding assault of a woman police officer and filing of an anticipatory bail. Also, how events became interesting when Bombay HC denied the bail petition and Supreme Court listed the case urgently & granted him & other co-accused the interim bail.
Who is Arnab Goswami?
Arnab Goswami is an Indian Journalist, who is currently the managing director and editor-in-chief of Republic TV Media. Arnab's Republic TV Media presently owns and engage two media channels namely Republic TV in English and Republic Bharat in Hindi.
Before Republic Media Network, from 2006 to 2016, Arnab Goswami was the editor-in-chief and a news anchor of Times Now and ETNow . Before Times Now, he had also served at NDTV and The Telegraph for a short span of time. On Times, he anchored a live debate at 9 pm weekdays,The Newshour, which launched him to a widespread fame. He was also the host of a special television programme Frankly Speaking with Arnab. In the later period of 2016, Arnab resigned as editor-in-chief of Times Now. His new channel Republic TV media was launched in May 2017.
As the consequence of covering the 2020 Palghar Mob Lynching, on 21 April 2020, during his live show, Arnab Goswami resigned from Editors Guild. Arnab also accused Shekhar Gupta 'of leading the compromise on journalism for not speaking on incidents like this' . After that show, Nagpur police registered a FIR against Arnab Goswami over a complaint filed by Nitin Raut , Maharashtra Power Minister . The FIR filed by the police include charges of giving provocative speech on his live show with intent to cause riot, promoting bitterness between two groups on grounds of religion, intentional and malicious acts deliberately done to provoke religious feelings of people by insulting their religion or religious beliefs under relevant sections of the Indian Penal Code.
Abetment to suicide case
Arnab Goswami was taken into custody by Mumbai police officials on Wednesday alleging hisrelation to a two-year-old abetment to suicide case. Arnab was picked up by a team of Raigad police from his house in Worli and taken to Raigad for further interrogation.
Arnab was arrested along with two other co-accused identified as Feroz Sheikh and Nitesh Sarda, whose names appeared in the suicide note left by architect Anvay Naik and his mother. Naik and his mother are said to possess the ultimate step after allegedly blaming Arnab, Sheikh and Sarda through his suicide note for not clearing their dues owed to him, for the work completed for each of their companies. Following this incident, Akshata Naik, wife of Anvay,overtook the case and also filed a written complaint against Arnab and published multiple videos on social media, asking for the help of the state government.
Who was Anvay Naik?
Anvay Naik and Kumud Naik, were found dead at their home in Alibaug in May 2018. Anvay was the interior designer and managing director of Concorde Designs Pvt. Ltd. and his surviving relative is his wife Akshata and a daughter.
The Raigad police while investigating the case said that it was likely that Naik first strangulated his mother and later killed himself by hanging. During further investigation, the police found a suicide note, exactly matching the hand-writing of Anvay, written in English where he blamed owners of three companies for not paying his dues, forcing him and his mother to take the extreme step.
The three people who were named in the suicide note were Arnab Goswami of Republic TV, Feroz Shaikh of Skimedia&IcastX and Neetish Sarda of Smartworks, all owners of companies for which Naik's firm completed some projects in the past. Naik in his suicide note had given details of the money owed by each firm- Republic TV owed him Rs 83 lakh and the other two companies owed him Rs 4 crore and Rs 55 lakh respectively.
The local Raigad police who were investigating the suicide case filed a summary of the report in April 2019, claiming they did not find enough evidence to proceed with the case and which support the allegations against Arnab and the two other accused named in the note. After filing of this report, Anvay's wife Akshata and daughter Adnya posted videos on social media, blaming the then BJP ruling Fadnavis state government for not pursuing a case against Goswami.
In May 2020, months after the incident, a Congress-NCP and Shiv Sena alliancegovernment in Maharashtra, took up the issue on Twitter and tweeted a video made by Anvay' s wife, asking for an investigation against Goswami.
Republic Media's take on the issue
According to Republic Media, the facts of the case were fabricated and that they have already paid 90% of the due. On May 7,2020, Republic TV issued a reply statement denying all charges about Arnab Goswami not paying dues and which consequently lead to abetting Naik's suicide. They have called Akshata's allegations false and unfounded and said that the case was closed because Akshata failed "to provide any evidence to back allegations & continue with the case". They also added that 90 per cent of the dues had already been settled. The channel in further statements accused Akshata Naik and Adnya Naik for refusing to meet with Republic Media Network for a full and final settlement of the dues and that they were asking Republic Media to make payments to third party vendors, which was contradicting the contractual clauses.
The channel also alleged that Congress leaders sharing the video was a desperate and calculated attempt by the political party against Republic TV "for functioning as an independent news network".
Following Goswami's arrest on Wednesday, the channel cleared its stance and released a statement claiming, "Arnab Goswami's arrest in a mocked up suicide case is an attempt to reopen the files of a closed case in a calculated, malice-ridden and vindictive attempt to punish Republic Media Network for speaking truth to power".
What are the charges Arnab is booked for?
Republic TV journalist Arnab Goswami and two others were recently taken into remand by a Session Court of Mumbai to a two-week judicial custody in abetment to suicide case of Anvay Naik. This case has already raised questions and brought jurisprudence on the crime of abetment to suicide in public order. Abetment to suicide has been elaborated in section 306 of Indian Penal Code, 1860 which says that 'if any person commits suicide, whoever abets the commission of such suicide shall be punished with imprisonment for a term which may extend to ten years, and shall also be liable to fine' .
In the process of his arrest,Arnab allegedly assaulted a woman constable and resisted arrest whereas his wife tore the notice. Therefore, the Mumbai Police has booked Goswami under Indian Penal Code sections 353 related to assault and using criminal force to deter a public servant from discharging their duty, intentional insult to provoke breach of peace under section 504given under Chapter XXII of IPC, criminal intimidation under section 506 of IPC and common intent under section 34 of IPC.
The FIR also mentioned the name of his wife, Samyabrata Goswami, their son and two others for intentionally resisting the public servant to carry out their duty. Arnab Goswami has, in turn, alleged that the police assaulted him during the process of his arrest.
Anticipatory bail filed
Arnab Goswami has desired anticipatory bail before the session court of Mumbai seeking protection from arrest for allegedly resisting arrest last week. Through his lawyer ShyamKalyankar, Arnab and his wife, Samyabrata Goswami filed the pre-arrest bail which is simply adjourned to be heard on 23 November.
The police station situated on NM Joshi Marg had last week filed an FIR naming Goswami, his wife, son and others on charges including assault or criminal force to deter public servant from discharge of his duty, intentional insult, 506 criminal intimidation and common intent under different sections of Indian Penal Code. The FIR asserted that Goswami and others tried to obstruct public officials to carry out their job when they reached his house, situated in Worli, to arrest him in a 2-year old abetment to suicide case.
The anticipatory bail plea affirms that both the team of police and those named in their FIR were present at Arnab' s house, had video recorded the developments of the events at the time of his arrest. The plea confirms that the recordings would prove that no such assault on the police took place.
The plea further continues saying that Arnab and others were opposed to the arrest just because it was "illegal". It reveals that the chief judicial magistrate court in Alibag, who later on the same day rejected the Raigad police application seeking police custody, had also observed that Arnab' s arrest was illegal in a case which was closed with an "A" summary report filed by the investigating team before the court last year.
This order of the court was challenged by the Raigad police before the sessions court in Alibag in a revision appeal which is adjourned till November 23.
After arrest, both Arnab and his wife had also claimed that they were assaulted in his house by the police team arresting him. The chief judicial magistrate' s court of Alibagrefused to grant police custody to Raigad police stated that there were no sufficient grounds presented, and also rejected the allegations made by Arnab of assault by the team of police following a check-up at the civil hospital in Alibag.
The FIR filed by woman police official also stated that the police team at Arnab' s residence was resisted intentionally from carrying out their duty. The complaint further said that when a document of acknowledgement of the arrest was given to Arnab' s wife, she tore the document. The police had further claimed that they were also made to wait for an hour outside his residence.
Case under Bombay High Court
The Bombay High Court rejected the interim bail pleas of Arnab Goswami and two others in an alleged abetment case registered against them in 2018, and said that the accused could move the application of bail before a sessions court for a decision within four days.
In the Bombay High Court, the two-judge bench of Justice SS Shinde and JusticeMS Karnik rejected the interim bail pleas of the three accused, saying that there is no case which is made out for release of applicants under extraordinary writ jurisdiction.
Judgesstated that their observations were of "prima facie nature" and rejection of the interim bail plea "should not be construed as impediment".
The court further said that its earlier direction that it is the liberty of the accused to apply for bail before the sessions court under S 439 of the CrPC remained unaffected and the application of bail should be heard and disposed "expeditiously" within four days of filing in the court.
Harish Salve and AabadPonda, Senior Supreme Court advocates, representing Arnab Goswami, had seek his interim release, arguing before the bench that his arrest was "completely illegal". The bench further remarked, "In our opinion, the further investigation can' t be termed as illegal or onewithout seeking permission of the Magistrate."
Thejudges told them that there was "no doubt in their mind" regarding the authority of the state government, which can "always" direct investigation to the police officers concerned, as carried out in the present case.
Accepting the submissions of the state government through senior counsel Amit Desai, the two-judges bench said, "Victim' s rights are equally important like the rights of the accused. We cannot accept petitioner' s request that there won' t be further investigation when Magistrate ordered accepting 'A' summary without notice and without giving opportunity to the informant for filing the protest petition."
The bench said that the informant' s prayer for further investigation could not have been brushed aside by the respondent State and its officials just because of lack of evidence specially when, as per the allegations in the FIR, two of her own committed suicide because of the alleged acts of the accused.
Interim bail granted by Supreme Court
A two-judge bench of Supreme Court which consists of Justice DY Chandrachud and Justice Indira Banerjee confronted the state government of Maharashtra over the arrest of Arnab Goswami as they heard the plea through video-conferencing.

The hearing comes after two days when Bombay HC rejected Goswami's plea against his arrest and the reopening of the case.

The Supreme Court held that Bombay High Court was at fault by not granting interim bail and directed that Arnab and the two other accused be released on interim bail on a bond of Rs 50,000.The court ordered the police commissioner of Mumbai to ensure that the order is carried out with immediate effect.

The apex court also questioned the state government and said that it would be a mockery of justice if personal liberty of a person is curtailed.

The bench barefacedly said that if state governments even think oftargetting individuals like this, they must realize that there is an apex court to protect the liberty of citizens.The judges also expressed their concern over the ruthless state of law and justice in Maharashtra where state governments are targeting some individuals on the basis of their ideology and difference of opinion.

The bench further expressed their concern and said that they are witnessing cases where high courts are not granting bail and failing to guard personal liberty of individuals.

The judges asked state government thatif there was any need for custodial interrogation of Goswami. It advised them that Indian democracy is extraordinarily resilient and the government must ignore all this (Arnab's taunt on TV).

Justice Chandrachud said, "Whatever be his ideology, least I do not even watch his channel, but if constitutional court's do not interfere today, we are travelling the path of destruction undeniably." The apex court said "If the state government targets individuals on this basis...You may not like television channels but this should not happen".

The bench further argued with senior advocate Kapil Sibal who was appearing for the state and said, "Is not paying up money abetment to suicide? It will be a parody of justice if bail is not granted while FIR remainspending."

Justice Chandrachud further pointed out that SC & its judgesis being attacked for judgments which they deliver and said, "I often ask my law clerk and they say that Sir, please ignore tweets." The bench acknowledged the difference here and argued with Kapil Sibal that "'A' doesn' t pay money to 'B', and is that this the case of abetment of suicide? If the high courts don't act in matters like this, there will be complete destruction of personal liberty and with this the belief of people in judiciary. We are deeply concerned for this. If we do not act in matters like this then it will be very disturbing."

Senior advocate Harish Salve, appearing for Goswami, while pertainingto various cases lodged against him and his channel, argued and alleged that the Maharashtra government is targeting Arnab over his ideology.

Salve further asked the court that this is not an ordinary case and the Bombay High Court being a constitutional court should have taken care of the incidents. Is this a case where Arnab Goswami should bekept in Taloja Jail with hardened criminals?" He finally requested the court to transfer the case to the CBI and punish Arnab Goswami and others if they' re guilty.

Tags :