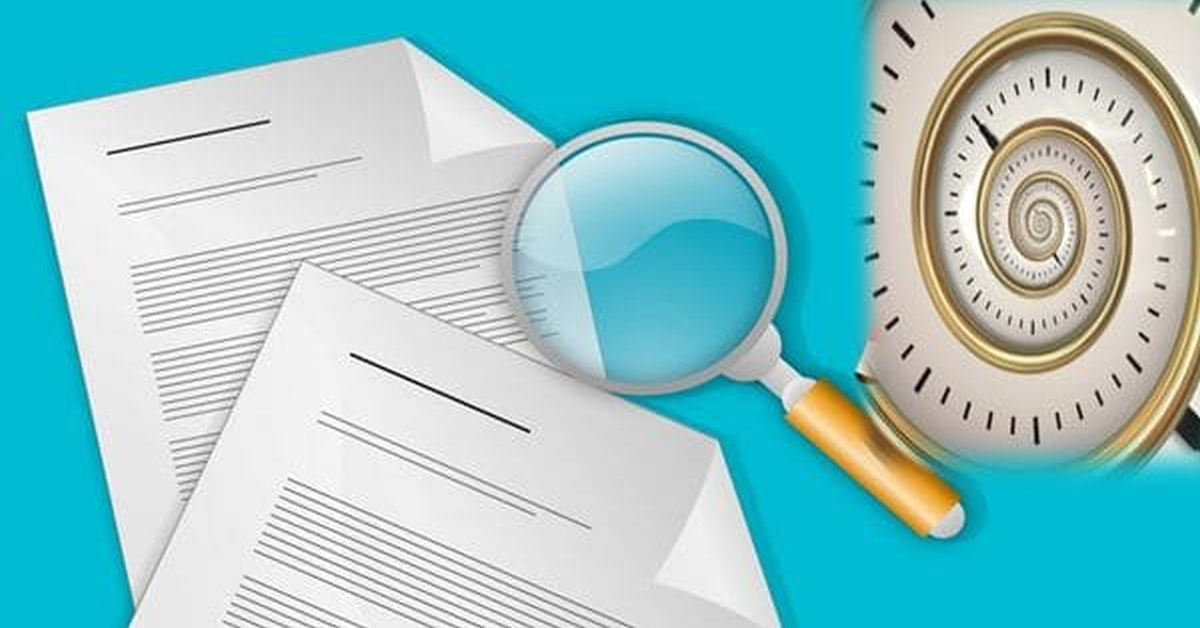 Micro, Small and Medium Enterprises (MSME) sector has emerged as a highly vibrant and dynamic sector of the Indian economy over the last five decades. MSMEs not only play crucial role in providing large employment opportunities at comparatively lower capital cost than large industries but also help in industrialization of rural & backward areas, thereby, reducing regional imbalances, assuring more equitable distribution of national income and wealth. MSMEs are complementary to large industries as ancillary units and this sector contributes enormously to the socio-economic development of the country. The MSME (Micro, Small and Medium Enterprises) sector is called the backbone of the Indian economy. Also known as the SMEs, this sector is growing at a rapid pace and has, in fact, emerged as one of the fastest growing in the past decade.
Khadi is the proud legacy of our national freedom movement and the father of the nation. Khadi and Village Industries (KVI) are two national heritages of India. One of the most significant aspects of KVI in Indian economy is that it creates employment at a very low per capita investment. he KVI Sector not only serves the basic needs of processed goods of the vast rural sector of the country, but also provides sustainable employment to rural artisans. KVI today represent an exquisite, heritage product, which is 'ethnic' as well as ethical. It has a potentially strong clientele among the middle and upper echelons of the society.
Coir Industry is an agro-based traditional industry, which originated in the state of Kerala and proliferated to the other coconut producing states like Tamil Nadu, Karnataka, Andhra Pradesh, Orissa, West Bengal, Maharashtra, Assam, Tripura, etc. It is an export oriented industry and having greater potential to enhance exports by value addition through technological interventions and diversified products like Coir Geotextiles etc. The acceptability of Coir products has increased rapidly due to its 'environment friendly' image.
Ministry of Micro, Small & Medium Enterprises (M/o MSME) envision a vibrant MSME sector by promoting growth and development of the MSME Sector, including Khadi, Village and Coir Industries, in cooperation with concerned Ministries/Departments, State Governments and other Stakeholders, through providing support to existing enterprises and encouraging creation of new enterprises. The primary responsibility of promotion and development of MSMEs is of the State Governments. However, the Government of India, supplements the efforts of the State Governments through various initiatives. The role of the M/o MSME and its organizations is to assist the States in their efforts to encourage entrepreneurship, employment and livelihood opportunities and enhance the competitiveness of MSMEs in the changed economic scenario.
The schemes/ programmes undertaken by the Ministry and its organizations seek to facilitate/provide: i) adequate flow of credit from financial institutions/banks; ii) support for technology upgradation and modernization; iii) integrated infrastructural facilities; iv) modern testing facilities and quality certification; v) access to modern management practices; vi) entrepreneurship development and skill upgradation through appropriate training facilities; vii) support for product development, design intervention and packaging; viii) welfare of artisans and workers; ix) assistance for better access to domestic and export markets and x) cluster-wise measures to promote capacity-building and empowerment of the units and their collectives.
ATTACHED ORGANIZATIONS:
Office of Development Commissioner (MSME), Khadi Village Industries Commission (KVIC), Coir Board, National Small Industries Corporation Limited (NSIC), National Institute for micro, Small and Medium Enterprises (NIMSME) and Mahatma Gandhi Institute of Rural Industrialisation (MGIRI).
TRAINING INSTITUTES
Technology Centres (earlier known as Tool Rooms/Technology Development Centres), Central Tool Room & Training Centre, (CTTC), Bhubaneswar, Indo Danish Tool Room, (IDTR), Jamshedpur, Central Tool Room & Training Centre, (CTTC), Kolkata, Tool Room & Training Centre (TRTC), Guwahati, Indo German Tool Room, (IGTR), Aurangabad, Indo German Tool Room, (IGTR), Indore, Indo German Tool Room, (IGTR), Ahmedabad, Central Institute of Hand Tools (CIHT), Jalandhar, Central Institute of Tool Design (CITD), Hyderabad, Institute for Design of Electrical Measuring Instruments (IDEMI), Mumbai, Electronics Service & Training Centre (ESTC), Ramnagar, Process and Product Development Centre (PPDC), Agra, Fragrance & Flavour Development Centre (FFDC), Kannauj, Centre for the Development of Glass Industry (CDGI), Firozabad, Central Footwear Training Institute (CFTI) Agra, Central Footwear Training Institute (CFTI) Chennai, Process cum Product Development Centre (PPDC), Meerut, Central Tool Room (CTR), Ludhiana and National Institute for Micro, Small and Medium Enterprises (ni-msme).
ORGANISATIONAL SETUP
The Ministry of MSME has two Divisions called Small & Medium Enterprises (SME) Division and Agro & Rural Industry (ARI) Division. The SME Division is allocated the work, inter- alia, of administration, vigilance and administrative supervision of the National Small Industries Corporation (NSIC) Ltd., a public sector enterprise and the three autonomous national level entrepreneurship development/training originations. The Division is also responsible for implementation of the schemes relating to Performance and Credit Rating and Assistance to Training Institution, among others. SME Division is also responsible for preparation and monitoring of Results- Framework Document (RFD) as introduced in 2009 by the Cabinet Secretariat under Performance Monitoring and Evaluation System (PMES). The ARI Division looks after the administration of two statutory bodies viz. the Khadi and Village Industries Commission (KVIC), Coir Board and a newly created organization called Mahatma Gandhi Institute for Rural Industrialization (MGIRI). It also supervises the implementation of the Prime Minister's Employment Generation Programme (PMEGP).
The Implementation of policies and various programmes schemes for providing infrastructure and support services to MSME's is undertaken through its attached office, namely the Office of the Development Commissioner (010 DC (MSME)), National Small Industries Corporation (NSIC), Khadi and Village Industries Commission (KVIC); the Coir Board, and three training institutes viz., National Institute for Entrepreneurship and Small Business Development (NIESBUD), NOIDA, National Institute for Micro, Small and Medium Enterprises (NI-MSME), Hyderabad, Indian Institute of Entrepreneurship (lIE), Guwahati and Mahatma Gandhi Institute for Rural Industrialization (MGIRI), Wardha. The National Board for Micro, Small and Medium Enterprises (NBMSME) was established by the Government under the Micro, Small and Medium Enterprises Development Act, 2006 and Rules made thereunder. It examines the factors affecting promotion and development of MSME, reviews existing policies and programmes and make recommendations to the Government in formulating the policies and programmes for the growth of MSME.
ACTS AND RULES
The Khadi and Village Industries Commission Act, 1956
The Coir Industry Act, 1953
The Micro, Small and Medium Enterprises Development Act, 2006
DOCUMENTS IN PUBLIC DOMAIN
New Technologies, IT Initiatives, Annual Reports and Publications.
Scheme Documents related to: Prime Minister Employment Generation Programme and Other Credit Support Schemes, Prime Minister Employment Generation Programme (PMEGP), Credit Guarantee Trust Fund for Micro & Small Enterprises (CGTMSE), Interest Subsidy Eligibility Certificate (ISEC), Development of Khadi, Village and Coir Industries, Science and Technology Scheme, Market Promotion & Development Scheme (MPDA), Revamped Scheme Of Fund for Regeneration Of Traditional Industries (SFURTI), Coir Vikas Yojana (CVY), Coir Industry Technology Upgradation Scheme (CITUS), Science and Technology (S&T) for Coir, Skill Upgradation & Mahila Coir Yojana (MCY), Export Market Promotion (EMP), Domestic Market Promotion Scheme (DMP), Trade and Industry Related Functional Support Services (TIRFSS), Welfare Measures (Pradhan Mantri Suraksha Bima Yojana (PMSBY)), Technology Upgradation and Quality Certification, Financial Support to MSMEs in ZED Certification Scheme, A Scheme for Promoting Innovation, Rural Industry & Entrepreneurship (ASPIRE), National Manufacturing Competitiveness Programme (NMCP), Credit Linked Capital Subsidy for Technology Upgradation, Marketing Support/Assistance to MSMEs (Bar Code), Lean Manufacturing Competitiveness for MSMEs, Design Clinic for Design Expertise to MSMEs, Technology and Quality Upgradation Support to MSMEs, Entrepreneurial and Managerial Development of SMEs through Incubators, Enabling Manufacturing Sector to be Competitive through QMS&QTT, Building Awareness on Intellectual Property Rights (IPR), Marketing Promotion Schemes, International, Marketing Assistance Scheme, Procurement and Marketing Support Scheme (P&MS), Entrepreneurship and skill Development Programme, Entrepreneurship, Assistance to Training Institutions (ATI), Infrastructure Development Programme, Micro & Small Enterprises Cluster Development (MSE-CDP), Scheme of Surveys, Studies and Policy Research, Revised guidelines (bilingual) of scheme SS&PR, National SC-ST-HUB, Scheme of Information, Education and Communication and Scheme of Information, Education and Communication (IEC) Guidelines.
CHALLENGES BEFORE THE SME MINISTRY
The Ministry needs to address the undermentioned challenges on a war footing for further development of SMEs and improve their financing of this vital sector:.
Outdated Technology: Most of the SMEs are ill-equipped to explore the technological advancements and operate deploying outdated production methods limit without optimizing their capacity for growth. This results in their isolation from serving new markets due to the decrease in efficiency and limited expansion hampering their credit worthiness.
Lack Of Skilled Labour: Non-availability of Skilled labour to manage the production affecting the business growth which often results in managerial incompetence, lack of proper planning and absence of adequate staff training.
Access to Credit: SMEs are mostly run by promoters who have a vision and determination to succeed having the required knowledge of their field, but they are not necessarily well-versed in matters of financial affairs which deprives them access to bank credit. Banks and Financial Institutions offering credit to SMEs impose tedious and cumbersome loan procedures, huge paperwork, long disbursal periods, collateral requirement and high interest rates.
Government Policies: Despite Government's honest and huge contribution for the SME sector to boost the Indian economy through various Schemes under SME, there are still huge impediments to implement these Credit Schemes due to stringent Income Recognition and Asset Classification norms.
Priority Sector Lending: Despite the RBI stipulated initiative to promote all-round development of the economy to lend at least 40% of their Net Bank Credit (NBC) and foreign banks are required to lend 32% of their NBC under the priority sectors, banks and financial institutions often fail to meet this requirement, though the shortfall is deposited in Small Enterprise Development Fund (SEDF) that is maintained with Small Industries Development Bank of India (SIDBI) for the Small businesses to raise loans from banks.
Digital India: Digital India initiative taken by the Government of India have failed to achieve the desired objectives due to technology and IT constraints as it hardly benefited small businesses by enabling cashless transactions and e-commerce; especially those firms that are in rural areas. Connectivity and Communication issues failed to help those businesses in rural areas to gain benefit of government subsidies effectively.
METHODS TO BOOST SME SECTOR – WAY FORWARD
Establish an efficient business support system national portal to publish Export opportunities of SME commodities including specific customers and potential markets in international markets to facilitate increase in volume of Exports through integrated export support and promotion platform.
SMEs need to operate in a commercially oriented manpower equipped with skilled manpower having adequate and relevant, practical business experience and become customer-oriented,
Setting up industrial parks at all District Headquarters providing appropriate infrastructure for SME suppliers, launch cluster development initiatives through public-private partnerships.
To reinforce support structures for Public- private partnership through institutional support for SME development.
To embed national private sector/SME development strategies in the broader national development and/or poverty reduction and growth strategy through institutionalized and participatory processes.
To Increase efforts that enables to develop and strengthen the legal, regulatory and administrative environments at local, regional and national levels.
To expedite steps in order to develop and strengthen legal, regulatory and administrative environments at local, regional and national levels that facilitates smooth conduct of SME sector.