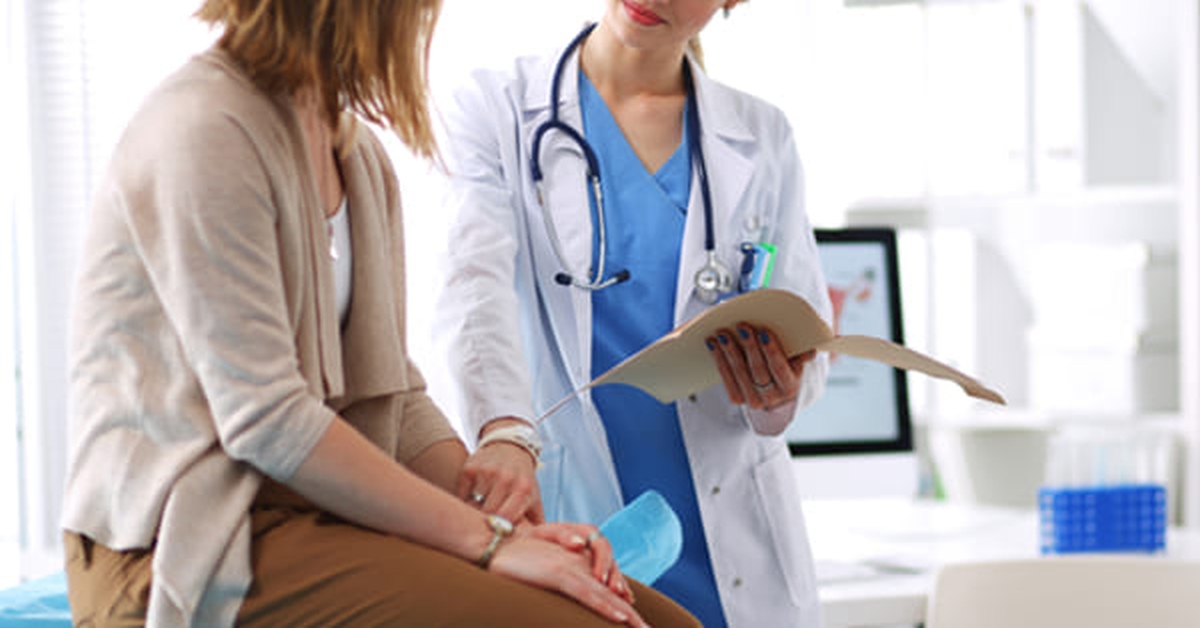 Education is a blessing tool for any citizen for his basic survival. It helps to gain enlightening view of the current affairs and politics dictating his daily life. The Census or the data related to overall literacy in our country always remain outdated with a gap of at least 10 years despite the fact that the elected is blessed with all the technology infrastructure and manpower resources to find out the latest or the current updated status to measure the dynamics of this critical indicator of our economy. It is very inexplicable to understand the fact that whoever is in power who are elected in our democracy hardly made efforts to ensure that this critical data related to literacy is never kept transparent.
STATUS OF HIGHER EDUCATION
Ministry of Human Resource Development, Department of Higher Education in its report for 2019 on an All India Survey on Higher Education for the year 2018-19 has furnished that the total enrolment at Undergraduate Level in major discipline/subject based on actual response states that the highest number of students are enrolled in Arts courses. The total number of students enrolled in Arts courses are 93.49 lakhs. Science is second major stream with 47.13 lakh students. Commerce is third major stream with 40.3 lakh students enrolled. Engineering and Technology is the fourth major stream with 38.52 lakh student's enrolment. This stream has 17 sub streams like Electronics Engineering, Computer Engineering, Mechanical Engineering, Electrical Engineering etc. The top 5 sub stream are Computer Engineering with 8.8 lakh students, Mechanical Engineering with 7.8 lakh students, Electronics Engineering with 6.31 lakh students, Civil Engineering with 5.36 lakh students and Electrical Engineering with 3.94 lakh students enrolled. In Information Technology/ Computer Application stream, there are 7.47 lakh students enrolled.
Medical Science stream shows a different picture with higher number of female students, where in out of total 11.96 lakh students, female students are 7.25 lakh. Management stream has 6.5 lakh students with 4.05 lakh male students. The students enrolled in Law stream are 3.98 lakhs. At Ph.D. level, maximum number of students are enrolled in Science stream followed by Engineering and Technology. On the other hand at Post Graduate (PG)level, maximum students are enrolled in Social Science and Management stream comes at number two. As regard to gender distribution, it is seen that among major sectors, Agriculture, Engineering, Law and Physical Education sectors have lowest female participation. Enrolment in major discipline/ subject at Ph.D., M.Phil. and PG level based on actual response.
Engineering and Technology stream is divided into 19 sub-streams with total number of 41869 students enrolled for Ph.D. and 1.82 lakh students at PG level. Computer Engineering has highest number of 5846 students enrolled for Ph.D. with 58.7% male students. Mechanical Engineering is the second highest having 5565 students with 90.6% male students. At PG level also, Civil Engineering has highest number of 36669 students with 70.03% male students.
Medical Science has total number of 7473 Ph.D. students which is divided into 48 sub-streams. The highest number of Ph.D. students are enrolled in Pharmacy with 2888 students. Dentistry has 560 students, General medicine has 121 students and Nursing has 669 students enrolled at Ph.D. level. The number of total students at PG level in medical science is 159250. Pharmacy has the highest number of students at PG level which is 5945. Other major sub-streams in Medical Science at PG level are Dentistry which has 14236 students, Nursing has 13378 students and General Medicine has 12048 students.
For the Academic Year 2019-20 there are 133 Autonomous Institution (Both Aided /unaided managed by Govt and Private) 2075 AICTE Approved Institutions having NBA Accredited Courses, There are 264 Unapproved Institutions, 78 AICTE Approved Progressive Closed Institutes for the Academic Year Progressive Closure means Institute cannot admit the students for the first year during the current academic Year for which Progressive Closure is Granted and the existing students will continue
An attempt was made to explore the status of Medical an Engineering education in the country to understand and evaluate the Research perspective through the only available tool under Right to Information Act. Though concrete one-source official data is still forthcoming, it is pertinent here to mention the need for an Information tool in the public domain to engage and involve stake holders for Research activities The following simple queries were raised and the application started to orbit in the universe still to find a destination when I trace the movement.
1. How many Engineering & Medical Colleges /Institutions are there in India? (Govt & Pvt)
2. How many students get enrolled to Engineering & Medical Colleges in India every year?
3. How many students are passing out every year in the field of Engineering & Medicine?
4. How many Engineers & Doctors take up Research activity on completion of academic study?
5. What is the backlog of unemployed or underemployed Engineers & Doctors in the country?
6. What is the pass out percentage of students every year from Medical & Engineering Colleges?
7. What is average cut-off mark spelt against every branch for admission into these Engineering & Medical Courses?
8. What is the Doctor-Population and Engineer-Population Ratio in our country?
9. What is the major Invention of Break through achieved by Indian Engineering & Medical Scientists for over 50 years?
10. What is Fund Allocation in our Annual Budget specifically for Medical Research in India?
It is highly inexplicable to understand that our country doesn't have a single data source information containing details of all the above queries though we have an exclusive Ministry of State for Statistics and Programme Implementation under an Independent Charge of Minister in Government of India. While tracing the orbit of circumventing the details of query dated 28th April 2020 I was able to construct the following information from the available hardcopy letters and mails received without any reply so far as on date of writing this article:
| | | | |
| --- | --- | --- | --- |
| S.No. | Date | Reference | Action |
| 1 | 28.04.2020 | No. PMOIN/R/E/20/2011l | Query first registered at PMO with Reference |
| 2 | 30.04.2020 | No.MoHFWRlTl20l00800 | Transferred to the concerned Public Authority |
| 3. | 04.05.2020 | No. MOHFW1NT120100844 | Transferred to the concerned Public Authority |
| 4. | 08.05.2020 | JIP/Dean Research/RTI 2020 | Reply to Query No.10 (Rs.2,64,35,374) |
| 5. | 09.05.2020 | MOHFWR/T120100935 | Transferred to the concerned Public Authority |
| 6. | 11.05.2020 | Z-28014/60/2020-MEC | Information does not pertain to MCC/DGHS |
| 7. | 13.05.2020 | MOHFWlP.lTlzDl}ll}Zg | Transferred to the concerned Public Authority |
| 8. | 15.05.2020 | MOHFWR/TIl20l0l015 | Transferred to Dept of Higher Education |
| 9. | 15.05.2020 | DOHED/R1T120100555 | Transferred to the concerned Public Authority |
| 10. | 18.05.2020 | F.11012/EI(I)/PGI/2020/94-95 | Not pertains to Faculty section of the Institute |
| 11. | 20.05.2020 | V.28018/25/2020-H-II | Transferred to CPIO, ME-I, M&FW |
| 12. | 20.04.2020 | DOHED/R1T120100489 (Date??) | Transferred to the concerned Public Authority |
| 13. | 04.05.2020 | DOHED/RlTl20l00512 | Transferred to the concerned Public Authority |
| 14. | 09.05.2020 | DOHEDIR/T/20100524 | Transferred to the concerned Public Authority |
| 15. | 13.05.2020 | DOHED/R1T120100539 | Transferred to the concerned Public Authority |
| 16. | 01.06.2020 | AIIMS F.35-762/2020/RTI-Estt.I | Transferred to the concerned Public Authority |
| 17. | 01.06.2020 | F.19-RTI/RS/RS/AIIMS/2020 | Copied my queries and assigned to Accounts Wing |
| 18. | 04.06.2020 | PGI/CPIO/2020/Accts/2293 | Query to Query 10-Please specify financial year |
| 19. | 06.06.2020 | AIIMS Research Section | Information not available at Research Accounts Sn. |
| 20. | 20.06.2020 | 11215/05-Ed-19/1301-02 | Reply to Query No.10 – Rs.2.00 Crores allocated |
In this particular attempt to explore official details and statistics related to Engineering and Medical Education and Research status, RTI mechanism is a huge failure due to the following reasons:
None takes responsibility to either own up furnishing information nor developed a framework for correctly transferring the queries to the department which is expected to furnish the data called for.
Red-tapism and wastage of huge manpower resources from the Lower Division Clerk to the highest authority is exposed to a large extent.
Query posted through online is replied through hardcopy letters with a sole intention for closure and preference of appeals.
However, after beating around the same bush for want of correct authority to reply my queries besides several calls over telephone from the offices of PMO, AIIMS, New Delhi, PGIMER, Chandigarh, Ministry of Health & Family Welfare, New Delhi. AICTE New Delhi and persons connected to RTI work, vide mail received from Ministry of Health & Family Welfare vide Letter No. I-11011/138/2020-HR dated Nil for Query No.10 stating as under:
S.No.

Schemes Name

Sub-Schemes Name

2020-21

1.

Setting up of National Network of Laboratories for managing epidemics and national calamities

Establishment of Network of Viral Diagnostic & Research Laboratories for Managing Epidemics (VRDL)

83.00

2.

Development of Tools/support to prevent outbreaks of epidemics

Development of Tools/support to prevent outbreaks of epidemics

7.29

3.

Development of Infrastructure for Promotion of Health Research

Establishment of Multidisciplinary Research Units (MRUs)in Govt. Medical Colleges

60.00

Establishment of Model Rural Health Research Units (MRHRUs) in States

20.00

4.

Human Resource and Capacity Development

Grant-in-aid Scheme for inter-sectoral convergence and coordination for promotion and Guidance on Health Research (GIA)

27.00

Human Resource Development for Health Research (HRD)

34.00

Research Governance – Health Technology Assessment of India (HTAIn)

25.00

International Co-operation

6.00

TOTAL(Amount in Crores of Rupees)

262.29
ATTEMPT TO SEARCH THE OFFICIAL DATA FROM INTERNET SOURCES
Over the last three months, this lockdown gave ample time and resources to find out the data and the details related to Medical Research engaging all my doctor friends, faculties, colleagues, academicians, legal professionals, etc. However official websites of Ministries like Human Resources Development, Health & Family Welfare, Ministry of Statistics & Program Implementation and bodies like All India Council of Technical Education (AICTE), Indian Medical Council (IMC) and Indian Council of Medical Research (ICMR) hardly helped to get the required details. Hence, the study totally relied on information available in few Journals and Magazines which have a good reputation.
Report published by on 16th June 2020 under "Visualisation of the Day" suggests that, as on 31st March 2019, in India there were 11,59,309 allopathic doctors registered with the State Medical Councils/Medical Council of India..
The number of allopathic doctors registered in Maharashtra medical council was 1,73,384 as on 31st March 2019, which accounted 14.96% of the total allopathic doctors registered in India. There were 135,456 allopathic doctors registered under Tamil Nadu medical council as on 31st March 2019. It accounted 11.68% of the total number of allopathic doctors registered in India as on 31-03-2019. The number of allopathic doctors registered in Karnataka medical council was 122,875 as on 31st March 2019, which accounted 10.6% of the total allopathic doctors registered in India. There were 1,00,587 and 77,549 allopathic doctors registered under Andhra Pradesh medical council and Uttar Pradesh medical council respectively as on 31st March, 2019. Andhra Pradesh medical council accounted for 8.68% and Uttar Pradesh medical council accounted for 6.69% of the total number of allopathic doctors registered in India as on 31-03-2019.
The number of allopathic doctors registered with West Bengal, Gujarat, Kerala, Medical Council of India and Punjab was 72,016, 66,944, 59,353, 52,666 and 48,351 respectively as on 31-03-2019. These aforesaid top 10 medical councils accounted for 78.42% of the total number of allopathic doctors registered in India as a whole as on 31st March 2019.
Source: RAJYA SABHA SESSION – 249 STARRED QUESTION NO. 174; Other State/UTs do not have their own Medical Registration Council; Hence, their workers get registration with the Councils of other neighbouring States; 52666 doctors were registered only with MCI; They are presumably working in States/UTs which do not have a medical register or anywhere in the country.
Dataset URL: https://data.gov.in/resources/stateut-wise-number-doctors-registered-medical-councilsmedical-council-india-31st-march
Resource Title: State/UT-wise Number of Doctors Registered with Medical Councils/Medical Council of India as on 31st March, 2019 (From : Ministry of Health and Family Welfare)
STATE-WISE DATA FOR ANALYSIS RELATED TO MEDICAL RESEARCH
Name of State/UT

Population

AITCE

Intake

IMC

Intake

Ph. D – Research

IMC

Intake

(A)

(B)

(C)

(D)

(E)

(F)

(G)

(H)

(I)

Andaman & Nico

417036

2

570

1

100

Anaesthesia

1

1

Andhra Pradesh

53903393

782

324577

32

7557

Anatomy

2

1

Arunachal Prad

1570458

10

1506

1

50

Bio-Chemistry

3

2

Assam

35607039

60

11534

9

1702

Bio-Statistics

1

0

Bihar

124799926

165

37599

16

2794

Bio-Technology

1

0

Chandigarh

1158473

16

3856

2

707

Cardiology

1

0

Chattisgarh

29436231

138

36722

10

1426

Cardio Thor. & Vasc.Sur

1

0

DadraNagar Haveli

615724

3

540

1

150

Child Adoles Psycholog

1

0

Daman & Diu

3

840

1

150

Clinical Immunology

1

2

Delhi

18710922

79

27240

22

4146

Clinical Neurosciences

1

1

Goa

1586250

17

5241

1

299

Community Medic

1

0

Gujarat

63872399

415

153446

30

7623

Dermato & Venerology

1

0

Haryana

28204692

388

101968

13

2136

Endocri & Metabolism

1

0

Himachal Pradesh

7451955

70

12961

7

1185

ENT

1

0

Jammu & Kashmir

13606320

53

10309

8

1551

Forensic Medicine

1

0

Jharkhand

38593948

85

24897

9

848

Gastro & Hum Nutrn

1

0

Karnataka

67562686

762

250435

70

14774

Gastro Inst Surgery

1

0

Kerala

35699443

386

103392

34

5690

Haematology

1

0

Madhya Pradesh

85358965

634

182611

22

4751

Histocompatibility

1

0

Maharashtra

123144223

1606

385706

67

13744

History of Psychiatry

1

0

Manipur

3091545

4

546

2

435

Hospital Admin

1

0

Meghalaya

3366710

6

940

1

79

Lab Medicine

1

0

Mizoram

1239244

5

542

1

100

Medical Oncology

1

0

Nagaland

2249695

12

1005

0

0

Medical Physics

1

0

Odisha

46356334

302

101860

13

2800

Medicine

2

2

Orissa

1

90

0

0

Mental Health Reh

1

2

Pudhucherry

1413542

26

11548

9

2431

Microbiology

3

2

Punjab

30141373

386

100352

11

2159

Nephrology

1

0

Rajasthan

81032689

390

94980

23

5826

Neuro Magn Resonance

1

0

Sikkim

690251

6

1590

1

72

Neuropathology

1

0

Tamil Nadu

77841267

1317

557619

55

11791

Neurophysiology

1

2

Telangana

39362732

633

250992

34

7154

Neuro Surgery

1

0

Tripura

4169794

14

2043

2

309

Nuclear Medicine

1

0

Uttar Pradesh

237882725

1712

358338

60

9564

Obstetri & Gynaec

1

0

Uttarkhand

11250858

204

36295

8

2552

Ocular Biochemistry

1

0

West Bengal

99609303

305

89677

34

5479

Ocular Microbiology

1

0

Grand Total

1370998144

10997

3194690

610

116655

Ocular Pharmacology

1

0

FOOT NOTE:

Data Source – Institution & Intake from Indian Medical Council(IMC)
Population Data – Published by UIDAI (uidai.gov.in)
Research Intake under Column(I) where Data = 0 relates to AIIMS.
Ladakh & Lakshakdweep excluded since there are no institutions
There are 10997 AICTE approved Engineering colleges in the country with an Annual Intake of 3194690 students under various branches
There are only 610 Medical colleges with an Annual intake of 116655 students.

Orthopaedics

1

0

Paediatrics

2

2

Paediatric Surgery

1

0

Pathology

5

2

Pharmacology

2

4

Physical Med & Rehabn

1

0

Physiology

2

2

Psychiatry

2

0

Radio Diagnosis

1

0

Grand Total

60

25
FINDINGS OF THIS STUDY
Government of India spends only Rs.262.29 Crores for Medical Research for its estimated population of 137.10 Crores. That means for every citizen only a paltry amount of Rs.1.97 is allocated for Medical Research.
There are only 60 PhD seats for 45 different super speciality branches in the field of Medicine available in the entire country for students to undertake medical research, of which only 25 Researchers are engaged in Medical Research and the rest of the sears are kept vacant with resources.
Only Rs.90.29 Crores have been allocated for Epidemics though the entire world has suffered from dreaded viruses like HIV, SARS, EBOLA, Dengue, Plague, Flu and now COVID19.
There are 10997 AICTE approved Engineering Colleges in the country with an intake capacity of 3194690 students apart from IITs and NITs in the country.
There are 610 IMC approved Medical Colleges in the country with an intake capacity of 116655 students.
India Skills Report 2019 suggests that only 47% of engineering graduates are employable and over the last five years its has only increased from 33.95% to 47.38% (2014 - 33.95%, 2015 – 37.22%, 2016 – 38.12%, 2017-40.44%, 2018-45.60%, 2019-47.38%). But the career of a medical professional is almost 99.90% employable as these doctors either take up post-graduation and pursue diploma courses for super speciality courses or become employees of Private or Corporate Hospitals or Government Hospitals They all prefer to become employees than professionals or Researchers to contribute to their field of specialities. The top 10 medical councils with respect to number of allopathic doctors registered as on 31-03-2019 were Maharashtra, Tamil Nadu, Karnataka, Andhra Pradesh, Uttar Pradesh, West Bengal, Gujarat, Kerala, Medical Council of India and Punjab.
WAY FORWARD
In our country with 1.37 Billion population we need to massively focus on Health Care and Health Infrastructure needs at least for the next five years with major allocation of funds in the Budget.
Since Engineering Colleges are not giving productive employable opportunities even for meritorious students, Government of India can take over 4000 Engineering colleges across the country and covert them as Primary Health Centres, Super Speciality Hospitals, Medical Colleges, Accident & Trauma Care Centres, Medical Research Centres, Hospitals for Life-threatening diseases, etc.
Government should open one Medical Research Institute for all dreaded diseases in every State Capital with autonomous status at par with AIIMS, PGIMER, and JIPMER.
Existing number of Medical seats (116655) should be made at least 500000 and start MBBS courses for students are meritorious who are interested to pursue career in Medical Research but couldn't gain admission for paucity of intake strength despite their high marks. The overall cut-off marks should be reduced to ensure that all such students who have secured more than 90% marks in core subjects should be admitted to these newly converted medical colleges under the control of Government of India.
Present best Medical professionals who have proven expertise and fame across the country should be offered teaching posts and must compulsorily devote their part of services as faculties
Medical students after passing through their internship should be attached as Research Assistants while pursuing Post Graduation. With adequate salary benefits they should be asked to compulsorily work in Accident & Trauma Care Centres and Rural Hospitals for a minimum period of five years.
Unregistered doctors should be admitted for a two year compulsory academic stream for training and must be registered for employment in the Rural Hospitals.
All critical branches of Medicine like Virology, Cardiology, Oncology, etc should be allocated with sizeable funds for Medical Research Activities so that young doctors should be motivated to contribute or invent new medicines and technology to combat life threatening diseases.
When the country produces more doctors and researchers with a guaranteed employment in terms of career and livelihood. An Extensive Research should be undertaken to manage Medico Legal cases by the qualified doctors
Right to Health should be made a Fundamental Right in our Constitution and a New Law should be enacted to spell out the modalities for mandatory Medical Research activities in the country.
Tags :