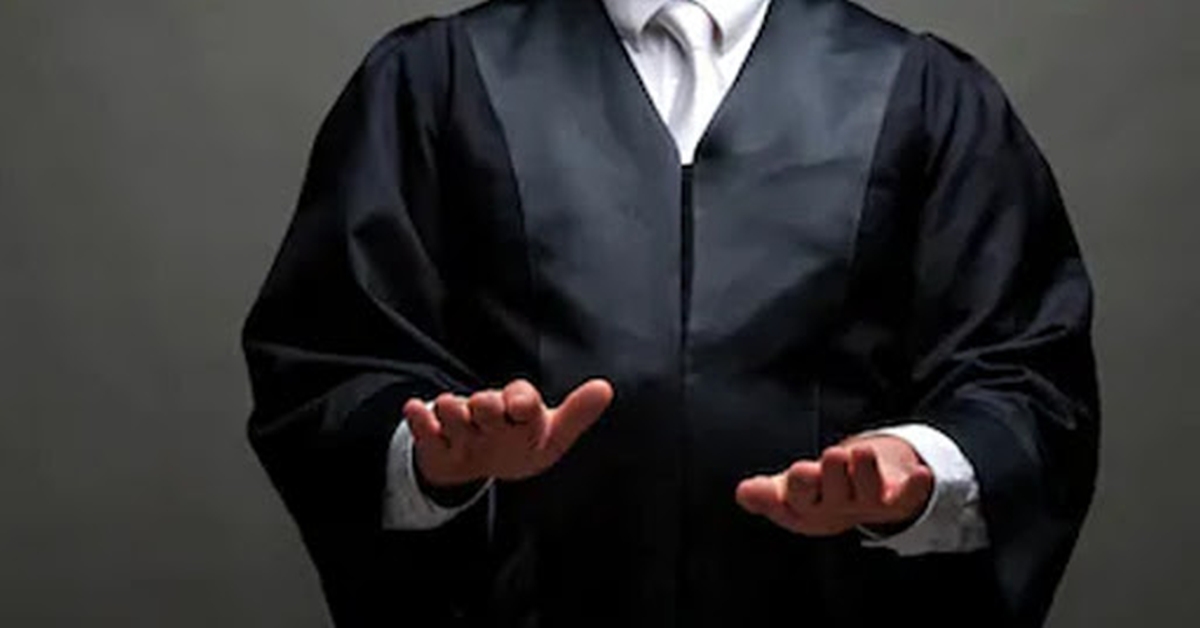 Speedy justice is the right of every litigant. Every Citizen needs Speedy justice, Reduction in costs of litigation, Systematic running of the courts and Faith in the judicial system. Delay frustrates justice as it often takes 10 to 30 or even more years before a matter is finally decided. Of late, litigation has increased immensely due to population growth, improved financial conditions, lack of tolerance and materialistic way of life. But the delay in dispensation of justice has to be eliminated by taking effective steps otherwise the day is not far the Trust on the Judiciary will suffer huge deficit on the minds of every single citizen. The position may not be that gloomy but is still alarming. Speedy trial is guaranteed under article 21 of the Constitution of India and any delay in expeditious disposal of criminal trial infringes the right to life and personal liberty guaranteed under the Constitution. This paves way to engage in extensive Research to build ideas on how the judiciary would restore the confidence of people by providing speedy justice.
On 5th August 2009, Dr. Justice AR. Lakshmanan, Chairman, 18th Law Commission of India, submitted Report No.230 to the Union Minister of Law and Justice, Ministry of Law and Justice, Government of India on Reforms in the Judiciary – Some suggestions.
The Cases are classified into two broad categories and various types are mentioned as under:
Civil Matters:
Civil suits, Industrial Court Main Cases, MACP, Civil Appeal, Cooperative Court Cases, Misc. Cooperative Appeal Cases Misc. Execution Petition, Election petition, Land Reference, Civil Revisions, Arbitration Main and Misc. Industrial Court MIsc. Cases, Coop Court Cases Main, Marriage Petition, Labour Court Misc. Cases, Misc. Civil Cases, Other Tribunals, Misc. Civil Application, Misc.. Execution. Misc. Civil Appeal, Coop Appeal cases Main, Labour Court Main Cases,
Criminal Matters:
Sessions case, Bail Application, Criminal Appeal, Warrant or Summons, Criminal Revision, Misc. Criminal Applications, Juvenile Cases
Data for 2017 includes data up to April 2018.
As of April 2018, there are over three crore cases pending across the Supreme Court, the High Courts, and the subordinate courts (including district courts).
Of these, the subordinate courts account for over 86% pendency of cases, followed by 13.8% pendency before the 24 High Courts. The remaining 0.2% of cases are pending with the Supreme Court.
Between 2006 and 2018 (up to April), there has been an 8.6% rise in the pendency of cases across all courts. Pendency before Supreme Court increased by 36%, High Courts by 17%, and subordinate courts by 7%.
Disposal rate between 28% and 55%; increasing number of new cases/year add to pendency
In 2016, compared to 2006, number of cases disposed of increased approximately from 57,000 to 76,000 in Supreme Court; from 14.4 lakh cases to 16 lakh cases in High Courts and from 1.6 crore cases to 1.9 crore cases in subordinate courts. Despite an increase in disposal of cases in most years, the pendency of cases has increased due to the number of new cases outpacing the number of cases disposed of.
The disposal rate has stayed between 55% to 59% in the Supreme Court, at 28% in the High Courts, and at 40% in the subordinate courts.
More criminal cases are filed in subordinate courts than in High Courts and Supreme Court. For example, 81% of all cases pending in subordinate courts (2016) were criminal cases, compared to 19% civil cases. On the other hand, in High Courts, a higher number of civil cases were filed (60%) compared to criminal cases (40%).
In High Court's 25% of cases pending for over 10 years; Highest pendency in Allahabad HC
In the High Courts, 23% of cases have been pending for over ten years. Further, over 29% of all cases have been pending between two and five years.
In the subordinate courts, over 8% cases have been pending for over ten years. The maximum number of cases in subordinate Courts (47%) have been pending for less than two years (around 1.2 crore cases).
Overall, Allahabad High Court had the highest pendency, with over seven lakh cases pending before it as of April 2018. This was followed by the Bombay High Court, with pending 4.6 lakh cases.
Pendency increasing in some HC and decreasing in others
Between 2006 and 2018, decrease in pendency was the highest in Madras High Court at 29%, followed by Allahabad High Court at 27% (backlog of around 2.5 lakh cases reduced).
During this period, pendency doubled in the High Court of Andhra Pradesh and Telangana.
Between 2006 and 2016, pendency of civil cases in Karnataka High Court witnessed a threefold increase from 78,837 cases to 2,53,613 cases.
In the same time period, in Andhra Pradesh, the number of criminal cases witnessed a threefold increase from 13,367 cases to 41,906 cases.
Vacancies of judges across courts have increased; 58% vacancy in Calcutta High Court
Overall, vacancies have increased across all courts from 23% in 2006 to 35% in 2018 (up to April). In the Supreme Court, it has increased from 8% to 23%; in the High Courts from 16% to 38%; and in the subordinate courts from 19% to 26%.
As of April 2018, the High Courts have a vacancy of 38% (406) against a sanctioned strength of 1,079.
The highest proportion of vacancies amongst the High Courts (where sanctioned strength is over 10 judges) is in Calcutta at 58% (42 vacancies), followed by Karnataka at 52% (32 vacancies).
The lowest proportion of vacancies among High Courts is in Kerala at 21% (10 vacancies), followed by Madras at 23% (17 vacancies).
Vacancies across Subordinate Courts is high; 46% vacancy in the subordinate courts in Bihar
In the subordinate courts, vacancies have increased from 19% to 26% between 2006 and 2017.
As of 2017, the subordinate courts have a vacancy of 26% (5,746) against a sanctioned strength of 22,474 judges.
The highest share of vacancies in the subordinate courts (where sanctioned strength is over 100 judges) is in Bihar where there is a vacancy of 46% (835 vacancies), followed by UP at 42% (1281 vacancies).
The lowest vacancies are in West Bengal where there is a vacancy of 4% (40 vacancies), followed by Andhra Pradesh of 7% (66 vacancies).
Increase in the pendency of cases for long periods over the years has resulted in an increase in the number of under trials in prisons (accused prisoners awaiting trial). As of 2015, there were over four lakh prisoners in jails. Of these, two-thirds were under trials (2.8 lakh) and the remaining one-third were convicts.
Sources: Court News, 2006-2016, Supreme Court of India; Prison Statistics In India, 2015, National Crime Record Bureau; National Data Judicial Grid last accessed on May 15, 2018; Lok Sabha Starred Question 521, April 4, 2018, Lok Sabha; Unstarred Question 4248, March 21, 2018; www.prsindia.org
PERIOD-WISE PENDENCY OF CASES AS ON 27.05.2020 SOURCED BY NJDG
| | | | | | | |
| --- | --- | --- | --- | --- | --- | --- |
| Particulars | Civil | % | Criminal | % | Total | % |
| 0 to 1 Years | 3069328 | 33.73 | 7397021 | 31.57 | 10466349 | 32.22 |
| 1 to 3 Years | 2670108 | 29.46 | 6719747 | 28.68 | 9389855 | 28.89 |
| 3 to 5 Years | 1402789 | 15.48 | 3467947 | 14.85 | 4870736 | 14.99 |
| 5 to 10 Years | 1304713 | 14.4 | 3658939 | 15.61 | 4963652 | 15.27 |
| 10 to 20 Years | 478174 | 5.28 | 1826071 | 7.79 | 2304245 | 7.09 |
| 20 to 30 Years | 104457 | 1.28 | 312556 | 1.28 | 417013 | 1.28 |
| Above 30 Years | 33770 | 0.37 | 50973 | 0.22 | 84743 | 0.26 |
| Total | 9063339 | | 23433254 | | 32496593 | |
Pendency of cases across courts in India has increased in the last decade. Data related to pendency of cases and vacancy of judges in the Supreme Court, High Courts, and subordinate court suggests that the pendency in courts has increased over the years; 86% of cases in the subordinate courts
DATA ON STRENTGTH OF JUDGES ACROSS VARIOUS DISTRICT & TALUKA COURTS THE COUINTRY
    

S.No.

State

PO /Judge

In Charge

Link Courts

Total Courts

Emty Courts

Invalid JOCode Count

Courts closed & Cases pending

Cases in closed courts

1

Andaman and Nicobar

0

0

0

0

0

0

0

2

Andhra Pradesh

567

109

1

677

28

64

6

11

3

Assam

314

65

1

380

0

0

0

0

4

Bihar

1193

427

7

1627

164

195

47

1004

5

Chandigarh

28

2

0

30

0

0

0

0

6

Chhattisgarh

391

20

11

422

3

0

2

2

7

Delhi

483

32

0

515

2

6

3

34

8

Diu and Daman

5

0

0

5

0

4

0

0

9

DNH at Silvasa

3

0

1

4

0

3

0

0

10

Goa

47

7

0

54

4

1

0

0

11

Gujarat

1075

12

1

1088

41

1

48

1836

12

Haryana

414

16

0

430

0

0

0

0

13

Himachal Pradesh

134

11

0

145

1

1

0

0

14

Jammu and Kashmir

192

38

0

230

42

3

1

143

15

Jharkhand

366

135

1

502

1

1

2

2

16

Karnataka

925

74

7

1006

32

1

30

289

17

Kerala

448

27

1

476

6

14

0

0

18

Ladakh

4

2

0

6

2

4

0

0

19

Madhya Pradesh

1625

20

8

1653

193

5

42

92

20

Maharashtra

2096

67

22

2185

60

9

11

24

21

Manipur

29

4

0

33

1

2

0

0

22

Meghalaya

31

2

0

33

1

7

4

36

23

Mizoram

19

0

0

19

0

3

0

0

24

Orissa

578

20

1

599

15

63

7

16

25

Punjab

511

8

0

519

0

0

0

0

26

Rajasthan

1040

258

4

1302

10

1

0

0

27

Sikkim

20

8

0

28

0

0

3

33

28

Tamil Nadu

958

191

2

1151

0

90

2

4

29

Telangana

313

156

1

470

5

4

7

1906

30

Tripura

61

19

2

82

0

10

0

0

31

Uttar Pradesh

2267

770

28

3065

84

10

3

151

32

Uttarakhand

174

66

1

241

2

0

2

126

33

West Bengal

757

46

5

808

18

8

0

0

Total

17068

2612

105

19785

715

510

220

5709
Source: National Judicial Data Grid as on 27.05.2020
In the 33 States there are 17068 Judges & Presiding Officers and 2612 In-Charge Judicial Officers sitting in 19785 courts in various Districts and Taluks. Of which there are 510 empty courts with 220 courts already closed wherein 5709 cases are still pending disposal.
REMEDIES PROPOSED TO ADDRESS THE PENDENCY OF CASES IN THE JUDICIARY
1. Fill up all vacancies of posts for Judges and infrastructure should be increased with adequate manpower as a part of Nation Development to provide justice to all, a principle enshrined in the Preamble of our Constitution.
2. All courts should function in two sessions from 8 AM to 1 PM and from 1.30 PM to 7 PM and the same court hall can be chaired by two Judges in each session. Evening Courts should be opened across all States. Vacations and Holidays must be curtailed by at least 30 to 40 days and working hours should be extended for the two sessions.
3. Fast Track Courts or Special Courts have to be constituted and each Court Halls should be made specific to a single Case Type to avoid multiple matters related to various branches of law after broad classification using Technology.
4. Modern Technology tools should be deployed for Information and Data collection accessible to Chief Justices, to manage allocation of benches efficiently. Digital techniques and tools can be used to collect information from any database from the time a case is instituted till the final stages of appeal. Building up a judicial database will enable us to assess the performance of the courts. Chief Justices can review and assess the individual performance of judges while identifying the backlog dynamically than depending upon the hardcopy case dockets.
5. As a part of digital resource management, all Judgements must be instantly uploaded on the Court's website easily and readily available to everyone without exception so that all scanned copies of Orders are easily accessible to all.
6. Digital technology should be optimized by using, ERP tools, court management practices to help in increasing the productivity of courts; video-conferencing facilities be made available available for the courtroom, for enhancing the quality of justice, and finding the truth. Judiciary should be made accountable for non-usage of available technology.
7. Computerization of lower courts spread across to districts and subordinate courts, as per National Policy and Action Plan, to take up digitization of the Court records to improve the productivity and efficiency of the courts to facilitate scientific docket management. E-filing and video-conferencing by dispensing with physical appearance to be facilitated to save precious time and resources and makes justice more easily accessible and less expensive option.
8. The Gram Nyayalayas at village level is to be expedited to set up more trial courts at the intermediate Panchayat level using procedures having simple and flexible so that cases can be heard and disposed of within six months.
9. Mobile Courts built with all modern communication technology will help to achieve the goal of bringing justice to people's doorsteps. Training and orientation of the judiciary, especially in frontier areas of knowledge, like bio-genetics, IPR and cyber laws using all latest tools of technology should be augmented.
10. Precious court working hours must be utilized to the optimum. The judges must be punctual and lawyers should not seek for adjournments, unless it is absolutely necessary. Grant of adjournment must be guided strictly by the provisions of Order 17 of the Civil Procedure Code and every adjournment should be updated in a computer database. The number of hearings and the time period taken to dispose of cases should be fixed beforehand by a specific law.
11. Cases filed on similar points based on a single judgment. Such cases should be clubbed with the help of technology to dispose other such cases on a priority basis; which would substantially reduce the arrears. Old cases which have become infructuous, can be separated and listed for hearing separately for quick disposal.
12. A specific time period to be given under law for delivery of Judgement and every Judge to periodically submit progress report to CJI through online justifying the reasons for the pendency subject to review and approval.
13. Lawyers must curtail prolix and repetitive arguments and should supplement it by written notes on points. The length of the oral argument in any case should not exceed one hour and thirty minutes, unless the case involves complicated questions of law or interpretation of Constitution.
14. Lawyers must not resort to strike under any circumstances and must follow the decision of the Constitution Bench of Practitioners, State Law Officers and judicial officers to improve and sustain their proficiency. There should be a mechanism put in place for refresher courses, online test and attendance as a pre-condition for renewal of practicing certificates for advocates.
15. Pendency of cases in subordinate courts is mainly due to severe shortage of courtrooms, secretarial and support staff and residential accommodation for judges. This should be immediately addressed by the Government.
16. A Registered login access to be provided to every advocate and client to put up request for listing of their old cases for hearing using drop down reasons for urgency so that cases could proactively move to the next stage for early disposal instead of waiting for manual intervention by the Court Staff.
17. All Courts should be mandated to list with at least 30 cases and must be fixed with a Disposal Target of 20 cases minimum per day. No Adjournments without permission of Registrar and must be applied in advance by the counsels. Strict penalties to be imposed.
18. Filing of New Cases should be done only through Online and discrepancies, if any will be directly notified to the Counsel under his Registered Login credentials seeking for submission of hardcopies only after approval by the Scrutiny officer.
19. All Designated Senior Advocates must be given an One-Time Option for promotion as Judges and Government must ensure that these Seniors can fill up all the vacancies for Judges as per sanctioned strength notified from time to time to ensure that all courts is having Judges to adjudicate the matters.
20. NALSA should be entrusted with more powers and responsibilities to engage all the State Legal Services Authorities to engage the services of all empanelled Advocates by paying a fixed honorarium to take up cases related to many law deprived poor and under trials who cannot financially afford to bear the litigation cost.
21. Appointment of Court Registrars: Government directly can appoint all meritorious practicing advocates who has wide knowledge and experience of 20 years at the bar through a written test and interview. They can be posted in all District level lower Courts, Tribunals and High Courts to securitize the merits of cases for admission and approve Daily Cause List. They can assist the full-time Judges for drafting of Daily of Orders and Judgements. They must be empowered to reject the plaints if it does not carry merits for adjudication. Registrars should be given specific tasks to follow up and monitor the case pendency and report directly to Ministry of Law & Justice Govt of India on daily basis.
22. NEW EMPLOYMENT SCHEME FOR LAW GRADUATES – A STUDY
Conduct a NEET type All India Test for all young Law Graduates and identify One lakh young unemployed law graduates in the process on the basis of open competition.
Age Limit : Minimum - 23 Years and Maximum - 35 Years
He should be designated as Law Coordinators who will be reporting to the Registrar of the Court where he is attached.
He will be paid an honorarium of Rs.20000/- on monthly basis during the period of three years.
He cannot engage in private practice on his own once he is assigned with this full time responsibility.
He should be given fixed targets for handling cases on monthly basis and facilitate the speedy process of adjudication coordinating with the Court and the Advocates on Record.
They Performance will be reviewed on Quarterly Basis through Regular Appraisal System.
This process will be ongoing so that all fresh law graduates are absorbed into this System.
On Completion of three years these lawyers can take up independent practice on they are relieved from this scheme.
Every six months these lawyers will be entrusted with duties on rotation in all legal domains
JOB RESPONSIBILITIES
Roles and Responsibilities will be defined as per the Rules of Practice specified by the Court.
Assist the Scrutiny and Pending Sections to ensure that all Plaints and Applications are devoid of any discrepancies based on a Standard Check List formulated through Online Mechanism.
Fixed time frame to be drawn to update the status of all pending cases through a single Data Base.
Review of all pending cases and is disposal status should be ascertained.
Drawing Priority listing the Status for Preparation and Scheduling of Daily Cause List.
Coordinate directly with the Counsels through Mail for compliance and Hearing schedules.
Assist the Bench to facilitate delivery of Daily Orders and Judgements.
Coordinate with State Legal Services Authority for periodical conduct of Lok Adalat and explore avenues for One-Time Settlement or Out of Court Compromise.
Assist the litigants for Mediation and Arbitration coordinating with the Bar and the Bench under the statutory framework.
Present and summarize cases to judges and juries and assist Government Pleaders and Public Prosecutors for preparedness before Courts Sessions.
Represent poor clients who cannot afford litigation costs or before government agencies.
HOPE THESE REMEDIES ARE TAKEN UP AS FULL FLEDGED RESEARCH TO ADDRESS PENDENCH OF CASES IN JUDICIARY

Tags :