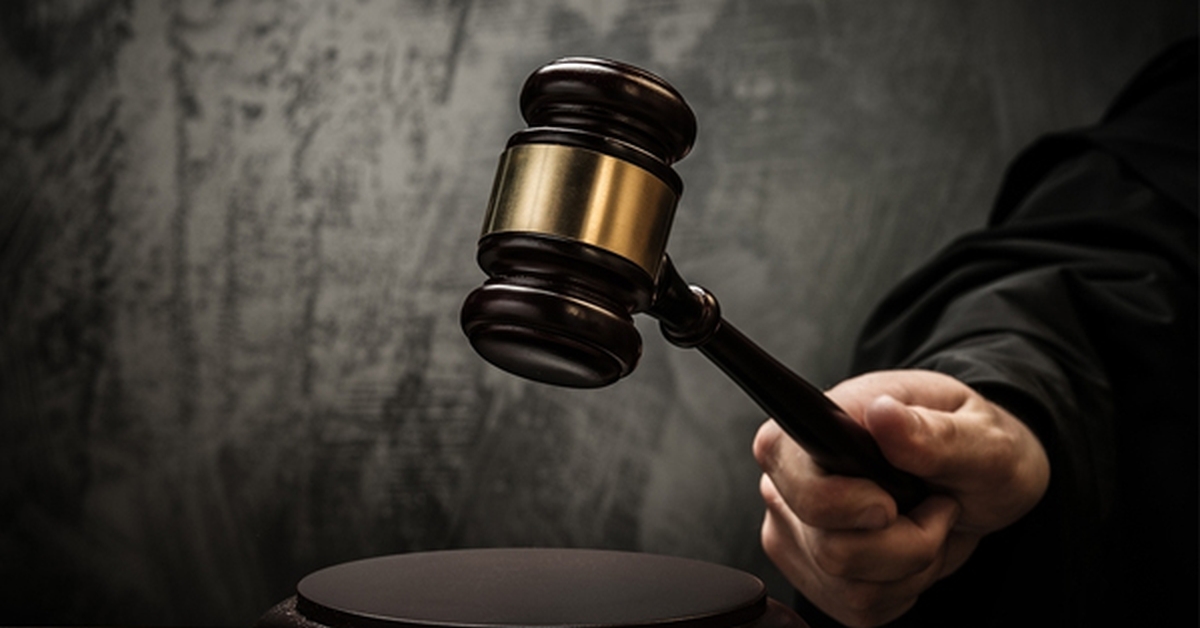 Lawyer arrested for allegedly kidnapping, torturing his client with intention to extort Rs. 3 crores as legal fees
Earlier this week,a case has been registered against Mumbai lawyer, advocate VimalJha for allegedly kidnapping and torturing his client after the client allegedly refused to pay him his legal fees.According to the FIR report, Jha kidnapped his client NavnathGole, a business person whom he had represented in a bail matter and secured a favourable order.
Gole's wife had approached Jha to represent Gole in the Ahmednagar Sessions Court, Maharashtra, to secure his release on bail. Jha apparently stated that his fees was Rs 70 lakh.As per the FIR,Jha started demanding Rs. 3 crores from Gole a few days after Gole's release on bail. When Gole refused to pay up despite repeated threats and demands, Jha allegedly kidnapped Gole on April 2, 2021
ASI Examination Of Agra Jama Masjid Sought For Idols From Mathura Temple
This week, an application has been filed before a court in Mathura(UP) seeking a ground radiology test by the Archaeological Survey of India(ASI) at the Jahanaramosque at Agra(known as Jama Masjid Agra) to ascertain if the idols of Lord Krishna are buried beneath it. The basis of this application is based on an assertion that Mughal emperor Aurangazeb, after razing down the Mathura Jamansthan temple, had taken the Lord Krishan idols from Mathura to Agra to bury them under the Jahanara mosque.
The entire issue in the suit revolves around the alleged encroachment of Aurangazeb into the Sri Krishna Janambhoom. The Court stated that for a proper adjudication, it is necessary to examine theJahanara mosque for the idols.
Allahabad High Court: Innate Declaration of Externing Man as Goonda Irreversibly Ruinous To His Reputation
This week, Allahabad High Court stated thatan externment order is a "serious inroad on citizen's liberty" and that the innate declaration that a person is a "goonda" is "irreversibly ruinous ofof his reputation." In furtherance, they Court reiterated that once a person is proceeded with against under the Act of 1970, and externed under Section 3(3), classifying him as a goonda, the order is certainly stigmatic.
The Court contended that, "it has been said time over again that reputation once lost can never been redeemed. The physical consequences of an externment order that last only fora period of six months, with the limited effect of abridgment of some liberty, are trivial when compared to the timeless consequence of ruining a reputation that can perhaps never be regained."
Calcutta HC Sets Aside Single Judge's Order Reviving Criminal Proceedings Against AnisurRehman
Recently, aSingle Judge reviving criminal proceedings against erstwhile West Bengal BJP leader AnisurRehman without granting him an opportunity of being heard and remanded the matter back for being considered afresh.
Looking into the prior order, which conferred substantial benefits on the appellant, could not have been set at naught without giving the appellant an opportunity of hearing, the High Court contended. The bench is in agreement with the Counsel that there has been a breach of the principles of natural justice in this case and hence will revive the proceedings.
Supreme Court Deprecates Passing of Orders With Caveat To Not Consider As Precedent
Recently on Tuesday, the Apex Court deprecated the practice of passing orders suffixed with the caveat that the said order is not to be treated as a precedent on the ground of parity, especially in regards to criminal matters.
The petitioner's counsel contended that despite this, the coordinate benches of the High Court had proceeded to deem some of the co-accused persons tobe entitled to the benefit of parity on the basis of this order, only because these persons were also assigned a similar role of being armed with a stick as the aforesaid applicant who had been granted bail. The Court contended that "this order is passed considering the facts of the case of the applicant only and the same shall not be considered as precedent for any other person who is accused in the complaint on ground of parity".