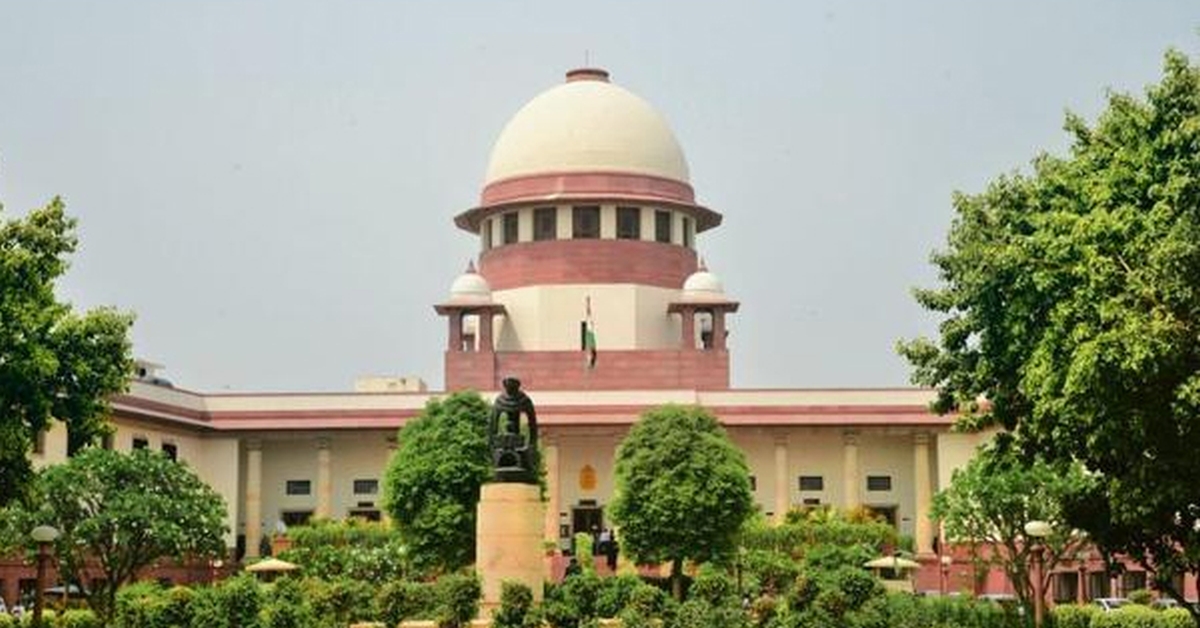 We Will Bend Our Backs To Do Justice, But Will Not Flex Our Jurisdiction If We Are Being Taken For A Ride, SC Pulls Up Petitioner For Suppression Of Record
"We will bend our backs to do justice,but we will also flex our jurisdiction if we are being taken for a ride" -Justice Chandrachud
BACKGROUND (HIGH COURT's SUMMARY)
• It was told that the petitioner was qualified to join only the Civil Engineering stream of the Technical Graduate Course of the respondents No. 1 to 3 Indian Army and had applied in the said stream only.
• It was addressed that though in the advertisement published of recruitment for the 130th Technical Graduate course there were 10 vacancies in the stream of Civil Engineering and the petitioner, in the merit list was 6th in position, but the said course having begun and nearing completion, the possibility of the petitioner now joining therein does not exist.
• It was informed that the vacancy position is advertised for each year and the vacancies are not carried forward;
• It was briefed that the 131st Technical Graduate course is scheduled to now commence on 19th October, 2020; in the recruitment advertisement for the 131st course, there were only 8 vacancies in the stream of Civil Engineering and for which 17 candidates qualified and of which the first 8 have already been picked up for the course;
• High court also recorded that the 8 vacancies in the stream of Civil Engineering for the current 131st Technical Graduate course having already been filled up; the petitioner cannot be accommodated therein;
• High court recorded that the petitioner has also applied for the Short Service Commission (SSC) in the Indian Army and has also applied in the recruitment process for 132nd Technical Graduate Course and can compete therein and if selected, can join the 132nd Technical Graduate course; and, that it is not possible to otherwise accommodate the petitioner.
• It was also the argument that the petitioner had otherwise indulged in falsehood and misrepresentation and was not entitled to any relief.
• The High Court had directed the counsel for the respondent No.4 Dr. APJ Abdul Kalam Technical University, from which the petitioner had done his B. Tech (Civil Engineering) to clarify and the Vice Chancellor of the said University was also requested to, in a communication under his/her hand, certify that he/she has personally verified the records.
• On 11th September, 2020, the affidavit/letter filed by the respondent-University were perused and satisfaction with respect thereto expressed in the open Court, though not recorded in the order of that date.
• It was deemed necessary to make further enquiries before granting any relief to the petitioner on the basis of the clarification issued by the respondent No.4 Dr. APJ Abdul Kalam Technical University. Personal presence of the competent officer of the respondents-Indian Army was directed.
• Hence, the petition was rejected in High Court.
SUPREME COURT'S POINT OF VIEW
• The bench of Justices Chandrachud, Indu Malhotra and Indira Banerjee was hearing to this SLP against a September 18 judgment of the Delhi High Court. Subsequently, the review petition had also come to be dismissed on October 7.

• Justice Chandrachud was displeased at the failure of the petitioner to file before the apex court a counter affidavit that had been submitted before the High Court.

• Bench said "The practice before the Supreme Court of India has degenerated to this level! A material piece of record of the lower court is being suppressed from the Supreme Court? You think that this is a busy court and you will not file the counter before this court and be able to get an order?"

• Justice Chandrachud told the Lawyer for the petitioner that "Why did you not file the counter? A young man is trying to cut corners to get ahead? And this is a person who wants to be in the army? Tell him that we are taking a very serious view of this".

• Eventually, the bench dismissed the SLP after hearing the counsel saying that they are not inclined to entertain the Special Leave Petitions under Article 136 of the Constitution of India and Pending applications, if any, stand disposed of.

WHAT DO YOU THINK ABOUT THE POINT OF VIEW AND REMARK OF THE SUPREME COURT? LET US KNOW YOUR VIEWS IN THE COMMENTS BELOW!

Tags :