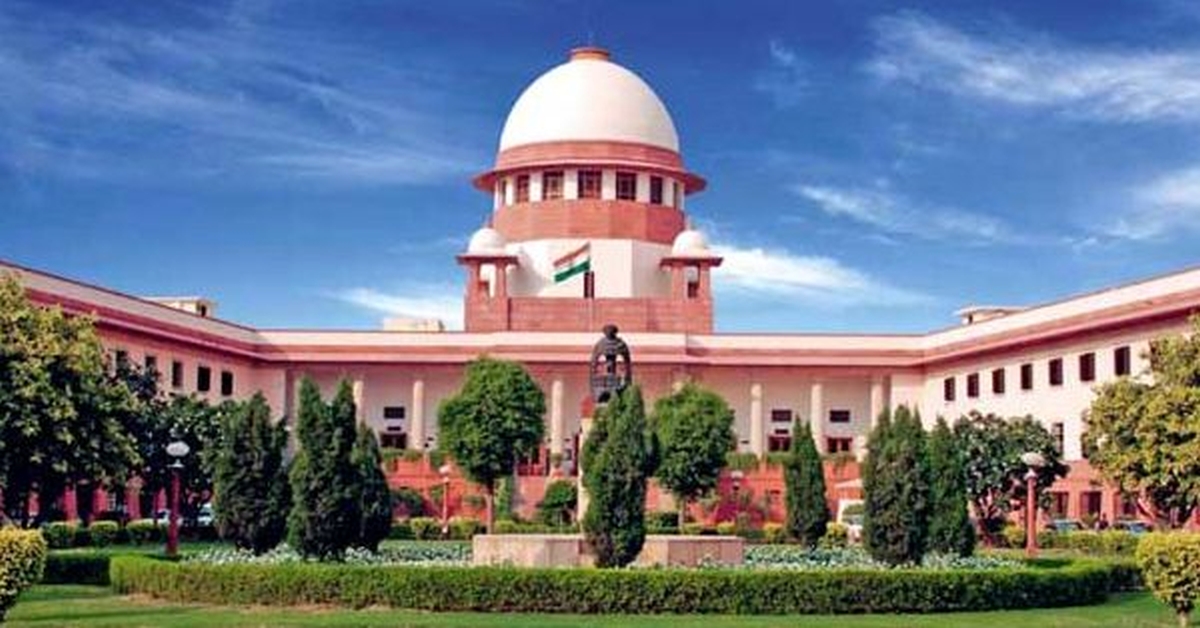 VIRTUAL FUNCTIONING OF COURTS
Earlier on April 6th, 2020 the SC authorized High Courts across the country to formulate arrangements for video conferencing in courts in their respective regions, and issued some guidelines for how matters are to be heard while maintaining social distancing during theCovid-19 lockdown.
With this sanction, the High Courts had been empowered to take measures for social distancing, keeping public health in mind and were authorized to employ technology to ensure social distancing.
A three-judge bench headed by Chief Justice SA Bobde had taken up this matter Suo Motu after receiving a letter from senior advocate Vikas Singh, who wrote that there was "anxiety of access" with regard to the courts among lawyers, litigants and even the media as courts across the country have shut down.
TECHNOLOGY AND PANDEMIC
Judges stated that the Courts will have to make arrangements for litigants who don't have access to video conferencing technology and evidences are not admissible until detailed rules are framed.
Also, it was announced that the complaints regarding video conferencing shall be raised during the hearing or immediately after and district courts shall follow rules adopted by their respective High Courts.
The court also asked the Director General of the National Informatics Centre, which has organized the apex court's video conferencing system, to ensure there are no glitches as there had been serious connectivity issuesforcing the judges to conduct the hearing on WhatsApp video call.
LATEST TAKE OF SC ON VIRTUAL FUNCTIONING
A Bench comprising of Chief Justice of India SA Bobde, and Justices DY Chandrachud and L. Nageswara Rao were presiding over the matter in a Special Bench and, noting that there was a change of situation since April, stated that the High Court's rules for virtual hearings would extend to trial matters as well as appellate proceedings.
The Court apprised that in many states the situation has eased and it has been possible tocommence hearings in congregation(group of people assembling) and Video Conferencing has been extremely successful in providing access to justice.
Justice Chandrachud who is also the Chairman of the E-Committee, notified that a national tender is issued for High Court and District Court so that there is a common virtual hearing platform as now it's either Zoom, Cisco or Vidyo.
He also stated that aCommittee of 4 High Court judges had been appointed who have formulated rules and accordinglywas circulated to all the High Courts whereby 11 High Courts have adopted the model rules.
In addition to this, the CJI enlightened about the connectivity issues to the Attorney General (AG) KKVenugopal to which AG claimed the same has been informed the National Informatics Centre (NIC)
Further, financial aid would be required from the Centre for the project to initiate on a pan-India basis and a report on E-courts by the parliamentary committee suggests upgradation ofinfrastructure of the courts.
AG informed the Court that smartphones especially in rural areas were enough to conduct hearings and mentioned live hearing in order to witness the same across the country.
Senior Advocate Harish Salve on behalf of Reliance Jio, informed about the best optical fibre available with them and were directed to connect with the E-Committee.
Justice Chandrachud also threw light on the matter to set up E-Sewa Kendra in High Courts which shall help lawyers who don't have the basic infrastructure for VC Hearings.
Tags :