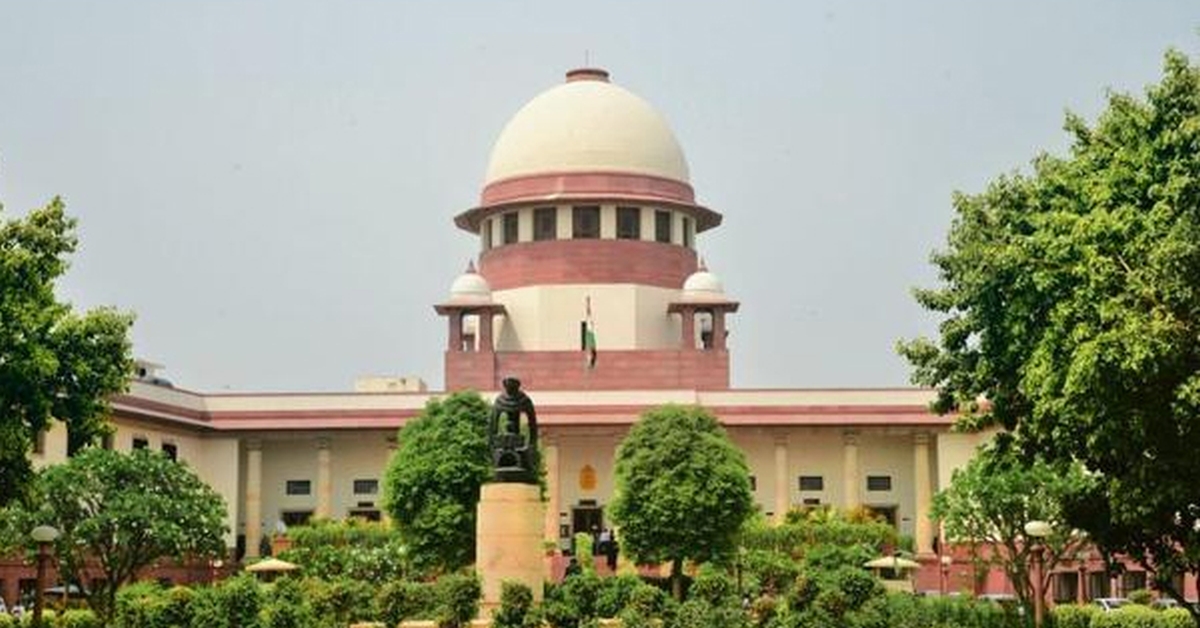 WHAT IS THE CASE?
An FIR was filed against a 29-year-old woman named Roshni Biswas for posting on Facebook that lockdown norms were being violated in Kolkata's Raja Bazaar area and that the police was complacent(satisfied with existing situation) in taking action in the area to safeguard "a particular community."
In order to quash the claims made against her, Biswas had initially approached the Delhi High Court, which suggested that she approach the Calcutta High Court.
In June this year, the Calcutta High Court granted her interim protection from arrest while the quashing proceedings are pending.
Biswas had informed the High Court that she would cooperate with the investigation and will travel to Kolkata in September if lockdown is lifted.
WHAT WERE THE CONTENTIONS?
Kolkata Police summoned Biswas to appear in Kolkata for the investigation. Also, the High Court commanded her to appear before the designated investigating officer on September 29th,2020 thereby Biswas approached SC challenging the same.
Senior Advocate Mahesh Jethmalani who is representing Biswas before SC argued that there was no basis to conduct a probe against her and that quashing proceedings should be decided first. Further, it was submitted that Biswas had disclaimed any association with the Facebook post and that she does not operate the web page which forms the subject matter of the FIR.
Senior Advocate R Basant on behalf of State of West Bengal in response to the argument, stated that she would only be questioned and not arrested and since she had agreed to travel to Kolkata previously, there was no reason for her to oppose complying with the summons issued under Section 41A.
WHAT IS SECTION 41A CRPC AND SC'S TAKE ON IT
Section 41A Crpc stipulates that a police officer, in all cases where the arrest of a person is not required under section 41(1), shall issue a notice directing the person against whom a reasonable complaint has been made or credible information has been received to appear before him.
So, the Supreme Court had observed that even though there needs to be restraint in exercise of judicial review in matters of police investigation, it is equally important for courts to safeguard the principles of freedom of speech and expression under Article 19(1)(a) of the Constitution (Roshni Biswas v. State of West Bengal & Ors).
Also, the police's power to issue summons under Section 41A of the Code of Criminal Procedure (CrPC) cannot be used to intimidate, threaten and harass, the Bench of Justices DY Chandrachud and Indira Banerjee noted.
The Court stated the primary question before it was whether an accused can be compelled to be questioned at a police station via summons issued under Section 41A for a complaint suggesting that lockdown norms were not properly followed in an area.
Justice Chandrachud stated during the hearing that "This is browbeating a citizen for exercising right to free speech. One can't be prosecuted for saying the pandemic is not dealt with properly."
The Court stayed the direction of the High Court and asked Biswas to present herself at the Ballygunge Police Station, also stated further that she would be available to cooperate with the police via videoconferencing. Furthermore, Kolkata Police officials can visit Delhi to question her after giving a 24-hour notice period.
Tags :