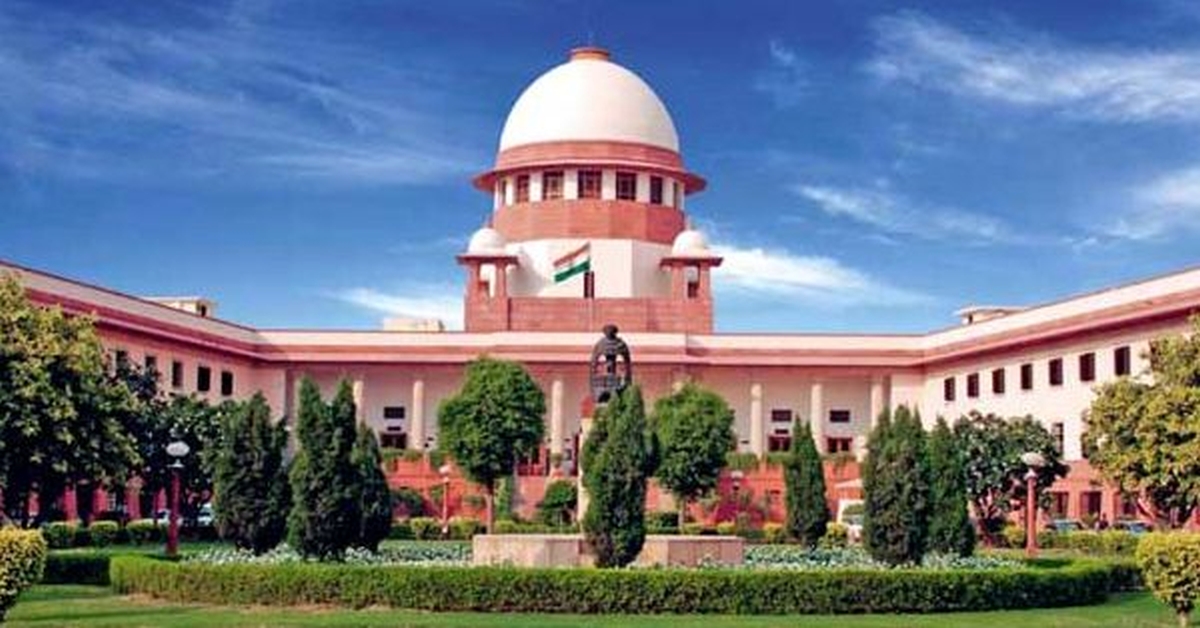 DECISION OF THE APEX COURT
• The Supreme Court has recently reiterated that a registered document is presumed to be genuine. The onus to negate its genuine nature lies on the person who challenged the said registered document.
• The plaintiff filed the suit in 2001 before the Trial Court alleging that the defendants got the disputed documents scribed, forged the plaintiff's signature onto them and registered those documents.
• The Trial Court and the First Appellate Court at first dismissed the suit. But the High Court passed a decree in the suit while reversing the concurrent findings of the suit .
• The appeal before the Supreme Court was allowed and the Apex court set aside the judgment passed by the High Court.
• The Supreme Court held that due to the absence of evidence on record, testimony of attesting witness, scribe and other independent witness, it can said that there is no fraud perpetrated upon the plaintiff by the defendants. The Court observed that the plaintiff also failed to substantiate her claim in support of the existence of fraud.
CASE OF THE PLAINTIFF
• The plaintiff contended that in 1990 the defendants has taken her signatures on blank papers under the garb of preparing and processing of documents in order to secure the estate left behind by their late father which is being mutated in their names.
The plaintiff claimed that her signature was sought by perpetrating fraud upon her by her step-brothers and step-sisters who are the defendants in the instant matter.
ISSUES BEFORE THE SUPREME COURT
• The issue for consideration by the Supreme Court was whether the plaintiff executed the General Power of Attorney and sale deeds in the year 1990 as a result of forgery or fraud perpetrated upon her.

• While answering this question, the Supreme Court bench consisting of Justices AM Khanwilkar and Dinesh Maheshwari considered the dictum laid down in the case of Prem Singh and Ors. v. Birbal 8 (2006) 5 SCC 353. In this case, the Court held that there exists a presumption that a document duly registered should be validly executed.

• The Court also took into consideration the verdict of the case of Anil Rishi v. Gurbaksh Singh (2006) 5 SCC 558. In this case, it was held that in order to shift the burden of proof, it would be required more than a mere pleading that the relationship is a fiduciary relationship based on trust and it must be accompanied by tangible evidence to substantiate the claim.

• The Bench while referring to the material evidence on record, observed that the plaintiff has failed to prove her claim that the defendants has caused a breach of trust.

• The Court also considered the issue as to whether the suit as filed by the plaintiff was within the limitation period prescribed by the statute. The Court while referring to this question, noted the effect of fraud on the limitation period as discussed under Section 17 of the Limitation Act, 1963. In order to invoke Section 17 of the Act, the following two essentials must be pleaded and proved. The first ingredient is that there exists a fraud and the other ingredient is that the fraud has been discovered.

• The Court further observed that since in the present matter the plaintiff failed to prove the existence of fraud, there is no requirement for the discovery of such fraud. Therefore, the benefit prescribed under the law of Limitation is not applicable in the present case.

Tags :