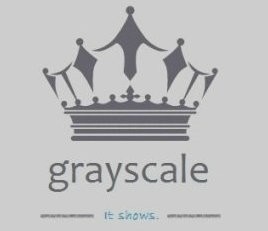 Grayscale is essentially a team of law students who are focused on getting a foothold in the legal profession by the time they graduate. This is done via various opportunities that are availed to them from the world of professionals- both legal and non-legal. Founded by Rohan Mukherjee of National Law University, Odisha; it is based on two basic needs-First, the need for an extra hand at the offices of legal professionals on a daily basis, since interns are not available at their workplace throughout the year; secondly, the need for outreach, and knowing the right people, the importance of which cannot be emphasized enough in the legal field. Apart from offering services covering documentation, proof reading, legal research and drafting, Grayscale aggressively associates with other organizations in order to build on this outreach.
Grayscale has recently provided inputs to the Drafting Committee of the Film Certification and Cinematograph Act, 2010 which were well appreciated, the Associates at Grayscale have published their papers on Lex-Warrier, they are working on a few projects with the International Bridges to Justice, Geneva and they also actively promote the cause ofHelp Children of India. Many more projects are in the books for this young team.
The uniqueness of this concept is based on the idea of 'earning' you own contacts, and the fact that all associations that Grayscale gets into are based on mutually beneficial terms, that are non-monetary in nature- basically a barter of services. They have also started Gray.Line, a blog and helpline for laymen. Conceptualized in the month of February this year; definitely a win for law students, and professionals alike.
"Loved reading this piece by
Guest
?
Join LAWyersClubIndia's network for daily News Updates, Judgment Summaries, Articles, Forum Threads, Online Law Courses, and MUCH MORE!!"