Overview
On 11 May 2021, the Delhi Court refused to grant interim relief in a plea for anticipatory bail filed by the businessman Navneet Kalra who is accused of hoarding Oxygen Concentrators, and also sent the case to District Judge to decide the Jurisdiction of the matter.
Background
The Delhi Police has registered an FIR against Navneet Kalra under Section 420, 188, 120B, and 34 of the IPC and under Section 3 and 7 of the Essential Commodity Act 1955 after recovering over five hundred Oxygen Concentrators from some restaurants in Delhi.
The Police has busted an Oxygen Concentrators black marketing during a raid and recovered one-hundred and five oxygen concentrators from two restaurants namely, Khan Chacha and Town Hall in the Khan Market area.
The Case was referred to Crime Branch last week.
Both these restaurants are owned by Mr. Navneet Kalra.
For now, it is said that Navneet Kalra is allegedly on a run.
The Police have also issued a lookout notice on Navneet Kalra.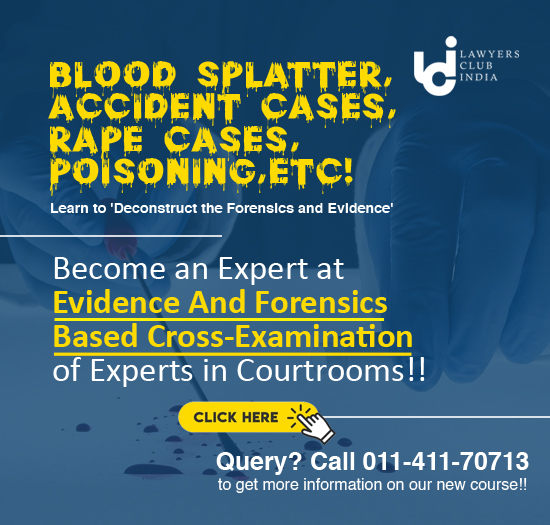 Contentions
Public Prosecutor Mr. Atul Shrivastava told the court since the matter has been transferred to the Crime Branch then it should be heard by CMM and urged the Court to decide the appropriate jurisdiction of the Court to hear the bail application.
He also asked the Court not to grant protection from the arrest to the accused.
Advocate Malhotra representing Navneet Kalra said that "This matter was heard yesterday. They say we want to file a reply. They raised an issue of jurisdiction also. Then they had gone to District Judge for which notice was issued and we appeared before them also but we argued that the jurisdiction lies with this court only." He also said that they can't take the Court for a ride for their subsequent jurisdiction. The Court cannot be bound by their actions.
Advocate Malhotra also submitted to the Court that Karla is ready to cooperate with the investigation and that Protection against arrest should be granted to him.
The decision of the Court
Additional Sessions Judge Mr. Sumit Dass heard the case.
The Court has refused to grant interim relief as well protection against arrest to Navneet Karla.
The Court has sent the case to District Court on the aspect of Jurisdiction.
What do you think about the decision of the Delhi Court?
Share with us in the comment section
"Loved reading this piece by
Arpita Chauhan
?
Join LAWyersClubIndia's network for daily News Updates, Judgment Summaries, Articles, Forum Threads, Online Law Courses, and MUCH MORE!!"