Nirav Modi, an Indian based Diamond Merchant who came to limelight after he was alleged to be involved in the Punjab National Bank Scam of around ₹13,300 Crore went on to abscond from facing charges in the Indian Courts of Law and flew to the United Kingdom to evade prosecution in the instant matter.
Recently, Westminster's Magistrate Court of United Kingdom initiated Extradition proceedings in relation to Nirav Modi and during the same, the Court asked the Indian officials to furnish the details of the cell in which he will be kept, once extradited to India providing full details of facilities and condition of the cell.
In lieu of the same, the state officials & prison department furnished the details of the cell in which the fugitive offender will be kept which will be BARRACK NUMBER 12 of the ARTHUR ROAD PRISON. The officials further provided that "If lodged in the barracks, Modi is likely to get three square metre personal space, as per European norms, per person lodged in correction centres, and he will be provided a cotton mat, pillow, bed-sheet and blanket". Moreover, he will be permitted out of his cell for exercise and recreation for a reasonable amount of time, which will not more than an hour a day.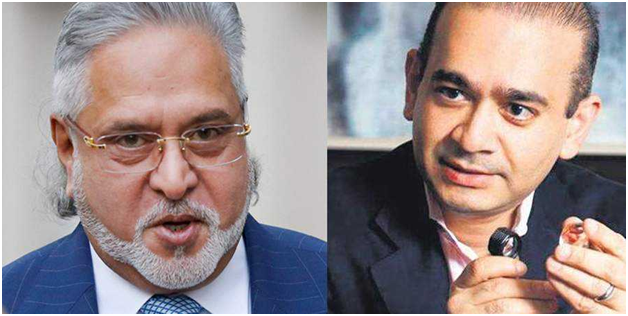 The Alleged Fugitive Offenders- Vijay Malaya & Nirav Modi (from left to right)
The Centre assured that adequate light, ventilation and storage for personal belongings will be provided and Modi will also get clean drinking water every day, round-the-clock medical facilities, and toilet and washing facilities, as part and parcel of the cell.
The Barrack so choosed for the fugitive offender is highly secured and the policemen posted there are well-trained to handle any situation, there has not been not any incident there in the past of torture or ill-treatment. Quoting such facilities, the Centre also issued a letter in respect of keeping the former Liquor Baron Vijay Malaya who is also charged with the offence of cheating banks and making fraud of ₹7,000 crore to be roomie of Nirav Modi and if extradited to India, will be kept in the BARRACK NUMBER 12, same in which Nirav Modi will be accommodated.