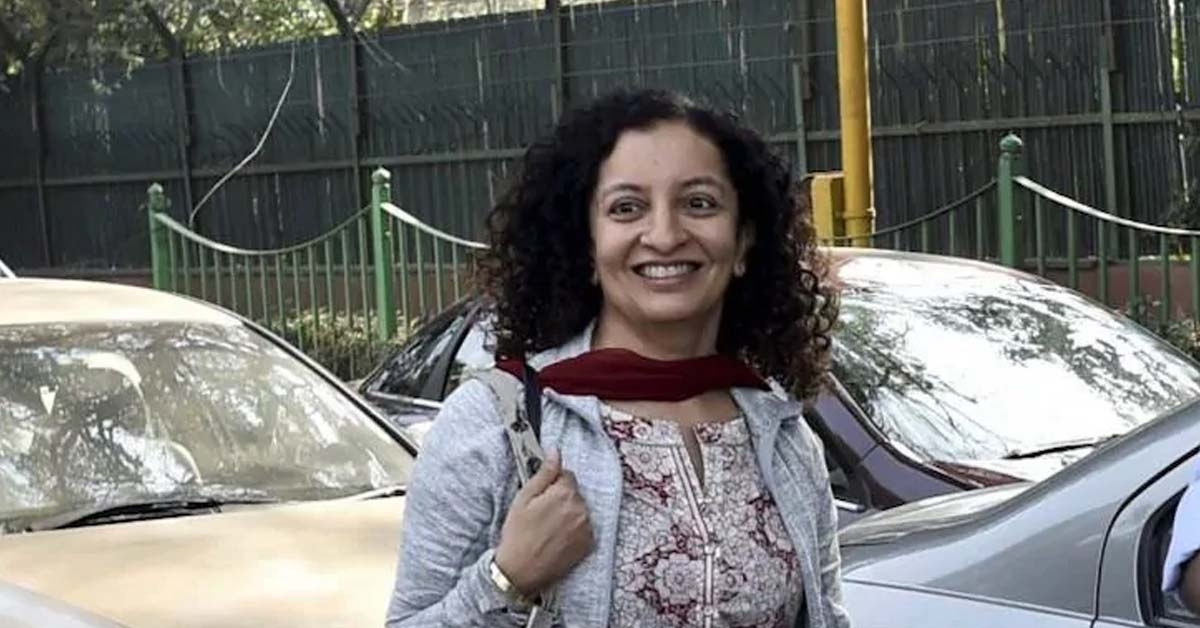 KEY TAKEAWAYS
The case in reference is Priya Ramani v. M J Akbar,
The decision in this case was pronounced by Additional Chief Metropolitan Magistrate Ravindra Kumar Pandey on 17th February.
A group of women stepped up to bring light to such injustice, by voicing their traumatic experiences of sexual violence.
The Court observed that Priya's allegations of sexual violence against M J Akbar can not be constituted as criminal defamations.
INTRODUCTION
After a struggle of more than two years, The Rouse Avenue Court in Delhi, by acquitting the journalist Priya Ramani- from the criminal defamation charges filed against her by MJ Akbar, a former Union Minister- stated that "a woman has the right to voice her grievances several years after the alleged crime took place." The Court also observed that "even a man of social status can be a sexual harasser."
This case illustrates how the Law of Defamation is exploited, and how it is brandished as a weapon of silencing victims of sexual harassment. The decision of this case curbed MJ Akbar's attempt at silencing and intimidating his many accusers, while it also should make any person with the influence, power and social status think twice before using legal action to cover their wrongdoings. This acquittal is hailed as an important moment in the fight against sexual violence in a workplace.
FURTHER DETAILS
Additional Chief Metropolitan Magistrate Ravindra Kumar Pandey stated various important observations through the Priya Ramani acquittal order:
Most of the time, the act of sexual harassment takes place behind closed doors, or in private.
"Women have the right to voice their grievances at a platform of their choice, even after decades of the alleged sexual harassment"
"A man of social status can also be a sexual harasser."
"Sexual abuse takes away dignity and self confidence. Right to reputation can not be protected at the cost of Right to dignity."
"The society must understand the impact of sexual abuse and harassment on its vitims."
Priya Ramani's allegations of sexual harassment against MJ Akbar will not be considered as criminal defamation, since the Right to r
Reputation can not be protected at the cost of the Right to Dignity, and her Right to Life as promised to her by Article 21 of the Constitution of India.
The Court also addressed the frequency of work place harassment, and the lack of proper mechanism to redress the grievance, prior to the issuance of the Vishakha Guidelines and enactment of Sexual Harassment of women at workplace (Prevention, Prohibition and Redressal) Act 2013, and also considered the victims choice to not lodge a complaint of sexual harassment at the time of the incident, due to the social stigma, the Shame attached to being a victim of sexual abuse, and making any allegations against sexual offenders.
BACKGROUND
Journalist Priya Ramani published an article in the lifestyle magazine Vogue as an open letter titled "Harvey Weinsteins of the world" to her sexual harasser, without naming the person. Through a tweet posted by Priya Ramani, she revealed that article was about MJ Akbar, and she alleged that in the year 1993, MJ Akbar sexually harassed her when she was called upon to attend a job interview, at Mumbai's Oberoi hotel.
Following the #MeToo movement that took place in 2018, Priya Ramani accused MJ Akbar, a former Union Minister and a former journalist, of sexual misconduct. MJ Akbar filed a criminal defamation case against Priya Ramani on October 15, 2018 stating that Priya Ramani defamed him by accusing him of sexual misconduct that allegedly took place when he was a journalist , decades ago. As a result of this, sixteen (16) women came forward through the #MeToo movement, against the former Union Minister.
MJ Akbar, while denying all allegations of sexual harassment against him, stated that he would be taking legal action against these allegations that were "false, fabricated and deeply distressing." On October 17, 2018 he resigned from his post as Union Minister, after the publication of the Vogue article.
In January 2019, Senior Advocate Rebecca Mammen John, represented Priya, and made this statement during September 2019 in the Court: "it is not defamation to make an imputation on the character of another when it is made in good faith for the protection of his or other's interest", and she further states "Priya Ramani's alleged defamatory tweets and the Vogue article were her truth" on behalf of Priya Ramani.
CONCLUSION
This judgment is truly incredible. This landmark judgement has the power to curb the attempts to silence victims of sexual harassment by people with influence, at a work place. Women, or any victim of sexual misconduct should not fear to voice out their traumatic experiences on any platform they wish to use. People with influence rely on the charge of criminal defamation, and wield it like a sword to silence victims who speak up against them, but with this judgment, the flimsy shield of reputation will not protect any accused of sexual harassment, not at the cost of dignity of the victim. Priya Ramani emerged victorious, and was acquitted in the criminal defamation charge against her, filed by MJ Akbar, on February 17, 2021, setting a remarkable impact on the women of the country, by giving them hope and the will to open up and break the silence.