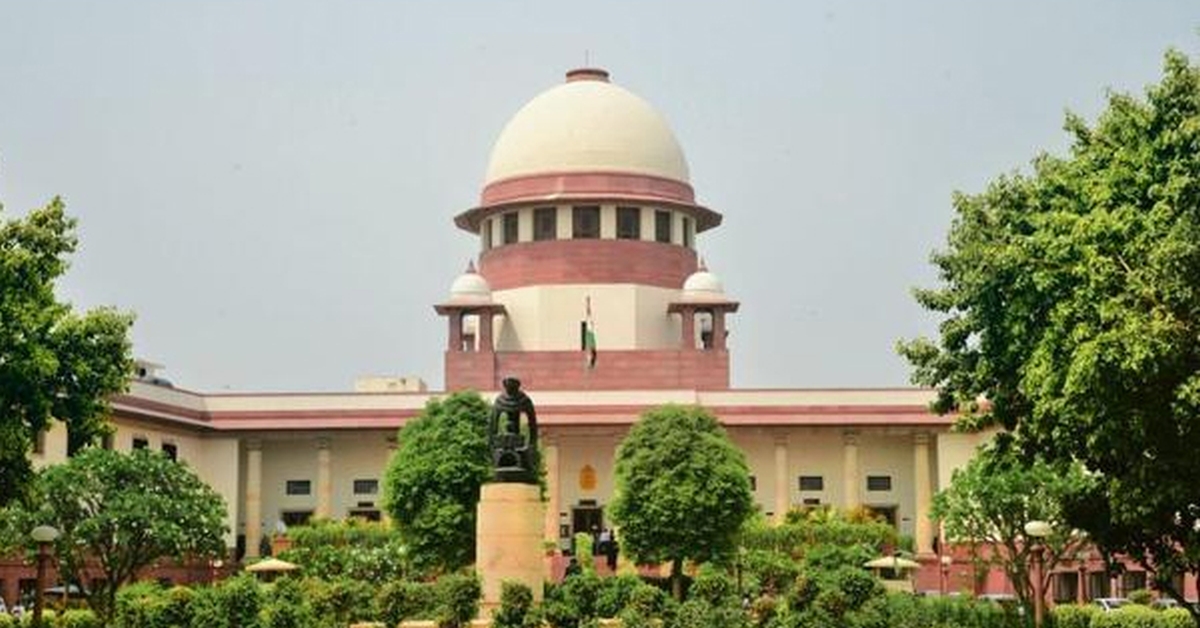 Nation is watching the matter very keenly and it is fair to say entire world is, must have been the reason CJI himself had told that he will not let anyone browbeat the institution.
Without going into technicality of the LAW, previous decisions (precedents) et al, the incident that is being dealt with sexual harassment charges in a era, which is evidently endorsed by Hon'ble Courts, considering Courts are meant for Truth and be above everything as well as the settled view that it isn't enough that independence is maintained, Justice is rendered, it must appear to have been so rendered. The proverb says, Don't drink milk underneath a palm tree, lest you might be mistaken to be drinking Toddy, is aptly suited for this occassion.
SC Bar association passed resolution in the manner of setting up enquiry. Judges are to act independently and whether a panel under the power of the Accused would render justice is now a mere rhetoric, since it had been done.
Basic principles of justice requires transparency and hearing of complainant. When Complainant alleges she isn't allowed counsel assistance and abstain from hearing, panel goes ahead and concludes the enquiry. Well, in their wisdom they did it. Well, Ceaser's wife must be above suspicion.
Hon'ble Apex Court, is not a mere Court or a building, it is embodiment of Truth and Justice and if it is functioning in a way that even gives a thought whether to raise am eyebrow, then there won't be anyone needed from outside browbeat this highest institution. The panel is committing highest sin and disservice to the grace and honour of the Apex Court, by denying the complainant and the public a copy of it's order and as for me, the entire proceedings must be made public.
Now, this is unparalleled, agreed, but comparable situation in law, which is draconic and followed by this very same Court is presumption of whatever a prosecutrix says in a rape case is to be taken as True (under section 376 IPC) and many innocent men languish in jail without bail on account of that. The law was made 200 years back.
We are in an #era where acting in porn gives stardom to a woman. Yet, the very same judges who handled this enquiry would sit in a bail/ appeal.. etc hearing and even convict a person accused solely on the basis of prosecutrix would not come out and tell that she is raped considering social stigma etc. This draconian practice needs a relook and we find vague statements and saying I had sex twice a week because he says he will marry for 2 years, and two years ago he forcefully had sex when I considered his promise to marry and slept with him and that is rape had led to filing chargesheet, which means police say rape occurred.
I leave it to readers logic and conscience, what this means and whether law needs a relook.
Applying the above yardstick here would be more just, fair and equitable. Can a woman openly allege against the most powerful person the Chief Justice without substance. Any prudent man would say, presumption is that she will not and she must be telling the truth. Thus, to save the Honour of the highest Court of this Country and the ignominy that will be cast in it and the Country, the entire world not to look down upon judiciary of India and frown ever or in every judgement, Panel proceedings must be public.
Similarly, when complaints are made against judges, no enquiry takes place and it is held that Chief Justices needn't give a reasoning and merely say Rejected. I'm dejected that this isn't being fair, just and above board. Judges are called Lordship (God) for a reason that they are meant to behave like, not because they are of behaviour of God per Se.
It is a worrying factor in WP Civil 811/2013 seeking to abolish addressing judges as 'Your Honour' 'Your Lordship', the Hon'ble SC told in open Court that they needn't be called so and just need addressed with respect which was published widely by all media, but wasn't kind enough to record the same in the order, aiding continuing usage of colonial mentality. I'm sure readers would doubt whether the highest Courts means what it says and is indeed desirous of Judges being addressed also in every sphere do they mean to stand by what they are enforcing on others, on to themselves.