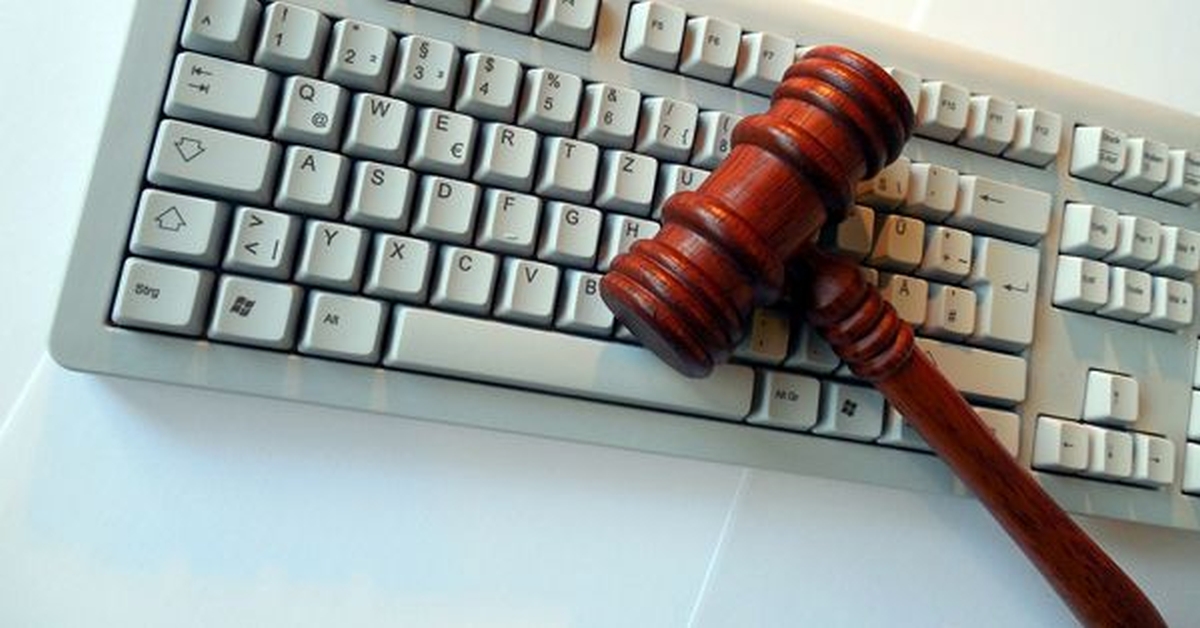 SYNOPSIS
"Sport has the power to change the world. It has the power to unite the world in a way that little else does" – Nelson Mandela
The present Article talks about one of the crucial and ongoing debates across the globe which relates to discrimination in sports on the lines of moral, social, ethical and religious traits held by the athletes while throwing light upon the major incidents which took place in different sports which shaped the stance of this topic into the widespread sporting culture.
INTRODUCTION
Sport brings together millions of people, regardless of their sex, colour, gender, age, nationality or religion, and has thus the potential to play an important role in creating an inclusive society. Sports activities ranging from the local to the national and international level, embracing leisure as well as competitive sport, can support the integration of migrants, and the inclusion and participation in society of persons belonging to minorities. In other words, engaging and participating in sport events can be an ideal platform to foster inclusion, acceptance of diversity and mutual respect while combating racism, discrimination and exclusion.
Racism is the belief that a particular race is superior or inferior to another, that a person's social and moral traits are predetermined by his or her inborn biological characteristics. Racial separatism is the belief, most of the time based on racism, that different races should remain segregated and apart from one another.
With almost 2 decades into the 21st century, where the moral, social and ethical stature of its inhabitants appears to be improving by the day at a rapid pace, it seems that in field of sports, it may have begun to lag behind making it another grey area to be voiced upon.
Throughout history, Black athletes have had to deal with many forms of racism — including the falsehood that their success was the result of a genetic advantage that Black athletes enjoy.
RACISM IN FOOTBALL
The most recent confession in the game of football is by Former England defender Micah Richards who says that he was unfairly labeled as someone who flaunted his wealth during his career because of his race, getting labeled as the "bling king"
According to The Institute For Diversity and Ethics in Sports, in 2019, a large amount of the international documented racist acts occurred during professional soccer games. Of the 131 racist acts in sports in 2019, 81 of them (62%) were related to soccer, the most popular and most played sport in the world. Most (89%) of these 81 occurrences took place in Europe, especially in world soccer powerhouse countries including Italy and England, as well as Eastern European nations Bulgaria, Montenegro and Russia. Most of the discrimination was targeted toward African, Muslim and foreign-born players on opposing teams within these countries' top leagues such as the Serie A in Italy and the English Premier League in England.
Back in 2013, a small Italian club, Pro Patria, made their racist perspective known while playing AC Milan. Kevin-Prince Boateng is a black male from Ghana and during this match was constantly abused for his skin color.
Stars in the game such as Romelu Lukaku, Mario Balotelli and Paul Pogba publicly cited individual acts of racism committed against them in 2019. In November, Balotelli threatened to leave his club game against Hellas Verona after being the target of racial abuse from the crowd. In October, English players were verbally abused by fans during a Euro 2020 qualifier against Bulgaria in Sofia.
In December 2019, Manchester United's Pogba, who has been a consistent victim of racist verbal abuse in English Premier League games, brought some awareness to the issue by wearing black and white wristbands during the warm-up for a game.
RACISM IN FORMULA 1
Formula 1 is another name in the list of sports that has been hitting headlines recently for racial discrimination, being the one that arguably has never suffered from such accusations before.
Lewis Hamilton, the 6-time world champion and the only black racer in the F1 has not only been setting an example on the track but even off it using his popularity to good effect on such social causes. He has been championing the fight against racism in F1.
The most Infamous yet unfortunate racial abuse taking place against Lewis was in 2008. During the pre-season testing at the Circuit de Barcelona- Catalunya in Spain, Lewis was subjected to abuse by Spanish spectators. The abusers colored their faces black, wore wigs and T-shirts emblazoned with the words 'Hamilton's family'. However this was not the end of it.
Shortly before the Brazilian Grand Prix, Hamilton was yet again targeted by Spanish fans several months later after the Circuit de Barcelona incident. This time the abuse came on a website featuring an image of Interlagos and allowed users to leave nails, pins, or porcupines on the track to puncture Lewis' car. Being the only black driver in F1 hasn't been easy for Lewis. He has faced his own set of racist abuse in the past.
The reason behind all the hate amongst the Spanish fans for Lewis roots from the previous season in 2007 where Fernando Alonso joined McLaren partnering Lewis. Alonso had only just won the driver's championship but Lewis managed to steal his thunder on the track. A seemingly disgruntled Alonso left the team after that season.
RACISM IN CRICKET
Racism in cricket stumped back in 1968 when Basil D'Oliveira was left out from the England squad to apartheid South Africa.
Very recently, the two-time T20 World Cup-winning captain Sammy has alleged that a racist nickname was used to address him during his IPL stint with Sunrisers Hyderabad and demanded an apology. Backing him was his teammate Dwayne Bravo who went on saying that they want respect and equality
In 1976, another controversy was sparked by the England captain Tony Greig when he said he intended to make West Indies cricketers "grovel". It lead to a massive outcry, especially since Apartheid was a prominent issue and Grieg was a white South African.

In 2006, former Australian cricketer and commentary Dean Jones called South African cricketer Hashim Amla a "terrorist". When Amla, who is a Muslim with a full beard, took a catch, Jones was heard to say "the terrorist gets another wicket". Jones made the comment during a commercial break, but the comment went to air live in South Africa as its broadcast had not been interrupted. Jones was fired as a commentator, and later apologized to all concerned
In 2007, South African player Herschelle Gibbs was banned for two Tests when a stump mic captured him saying to the crowd "You bunch of animals, go back to the zoo, Pakistanis.
In 2008, Indian player Harbhajan Singh reportedly called Australian cricketer Andrew Symonds a "monkey" which lead to the cancellation of the tour of Australia
England all-rounder Moeen Ali alleged that an unnamed member of the Australian 2015 Ashes team racially abused him during the first Cardiff test by saying "Take that, Osama"
In 2015, Former Zimbabwe Test batsman Mark Vermeulen was banned from all cricket activities for referring to black people as "apes" and again in the same year, English cricketer Craig Overton reportedly told Pakistani cricketer Ashar Zaidi playing for Sussex was told to "get back to own country

In 2019, during the second test in Durban between Pakistan and South Africa, captain Sarfaraz Ahmed was heard making racist remarks at SA's Andile Phehlukwayo saying "Hey black guy, where's your mother sitting today?" Again in 2019, a spectator who allegedly directed racist abuse towards England bowler Jofra Archer faced a lifetime ban from attending cricket matches in New Zealand.
RACISM IN GOLF
Tiger Woods is one of the few minority players to have dominated the professional golf. Woods is of African American and Asian-American descent. With 83 percent of golf participants being white, a white majority dominates golf. His excellence was well recognized as he became one of the most marketable players in the world. Woods helped tear down the imposing racial discrepancies in golf by not only competing with golf's current best but also by challenging other accomplished golfers for being the best of all time. In 1997, he became the first black player to win a Men's major golf championship at just 21 years of age. After winning the 1997 Masters Tournament, Woods faced ridicule from Fuzzy Zoeller, who won this championship in 1979. Zoeller responded to Woods' win by stating, "That little boy is driving well and he's putting well. He's doing everything it takes to win. So you know what you guys do when he gets in here. You pat him on the back and say congratulations and enjoy it and tell him not serve fried chicken next year. Got it." Zoeller says his comments were misconstrued, and later apologised.
In 2011 Woods' former caddie Steve Williams described him as a "black donkey", which sparked much controversy over the racial dynamic between Woods and the world of golf. His comments opened a debate on the racial tensions present in golf. Williams described his comments as "stupid" and not racist, and later apologize
Broadcaster Kelly Tilghman was suspended from The Golf Channel after joking about Tiger Woods being "lynched in a back alley" during final round coverage of the Mercedes-Benz Championship
INTERNATIONAL ORGANISATIONS ON RACISM IN SPORTS
Every year on 21 March, people around the globe observe the International Day for the Elimination of Racial Discrimination. In 2010, the theme "Disqualify Racism" focused on racism in sports.

"Every human being has a fundamental right of access to physical education and sport, which are essential for the full development of his personality." The 1978 UNESCO Charter of Physical Education and Sport (Article 1.1) points to a human rights approach to sports. It stresses that everyone should enjoy "full opportunities" for practicing physical education and sports, and that the requirements of disadvantaged groups in society should be treated as a priority.

In 2013, UN General Assembly: Human rights expert called for global action to eradicate racism from sports, it was observed that "Sports have demystified racial superiority discourses, making them an important and practical instrument for combating racism," the Special Rapporteur stressed. "Furthermore, sport is a positive symbol for social acceptance by conveying the image of multi-ethnic teams representing one nation and competing for a common goal."

The European Union Agency for Fundamental Rights has compiled a Guide of Promising Practices, Initiatives and Activities from its sport and equality work which seek to offer guidance to combat racism and related intolerance, empower fans, and tackle structural issues which may be holding back equality and inadvertently embedding discrimination in the administration of the sport. The Guide covers the sport with an emphasis on football at all levels and the examples are drawn from different countries in Europe. While this Guide provides some guidance and identifies key areas for action, users should follow up with the responsible organizations as they can provide additional information and may be able to provide different levels of support

While everyone knows that in the game of Football, the fans play the 12th man for encouraging, motivating and boosting the 11 playing on the field, the question to conclude would be, how can we improve our stance on race within sports to make this 12th player the best it can possibly be?

Tags :