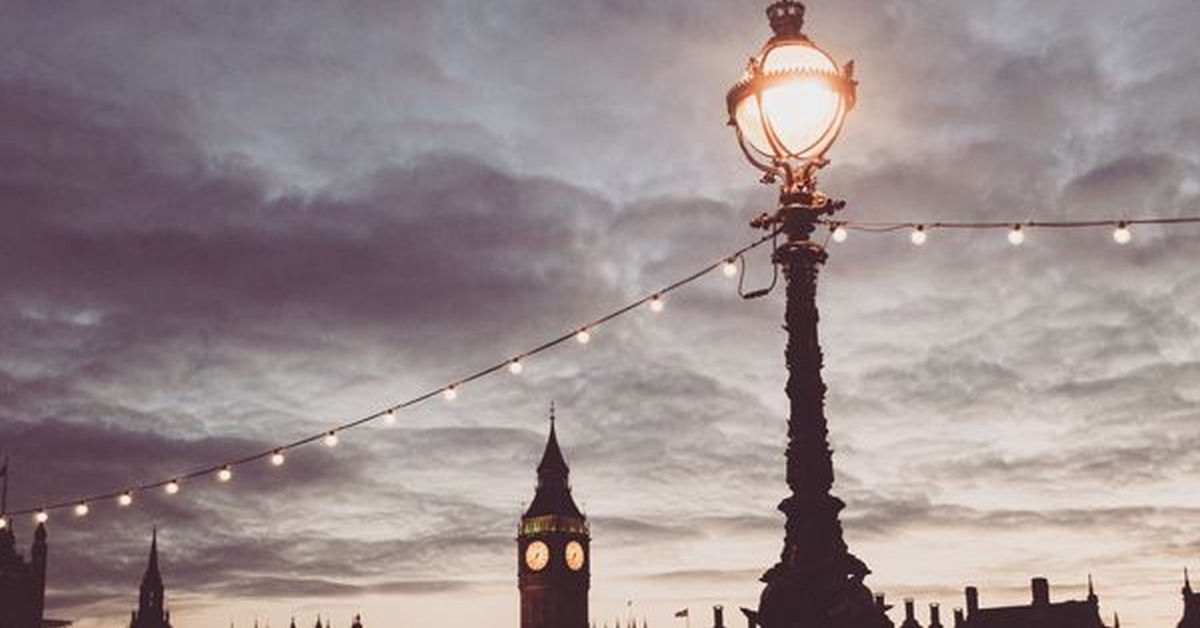 The Ministry of Power started functioning independently with effect from 2nd July, 1992. Earlier it was known as the Ministry of Energy sources. Electricity is a concurrent subject at Entry 38 in List III of the seventh Schedule of the Constitution of India. It is headed by a Minister holding Independent Charge as additional portfolio alongwith Skill Development & Entrepreneurship.
The Ministry of Power is primarily responsible for the development of electrical energy in the country. The Ministry is concerned with perspective planning, policy formulation, processing of projects for investment decision, monitoring of the implementation of power projects, training and manpower development and the administration and enactment of legislation in regard to thermal, hydro power generation, transmission and distribution. It is responsible for the Administration of the Electricity Act, 2003, the Energy Conservation Act, 2001 and to undertake such amendments to these Acts, as may be necessary from time to time, in conformity with the Government's policy objectives.
RESPONSIBILITIES OF THE MINISTRY
The Ministry of Power is mainly responsible for evolving general policy in the field of energy. The main items of work dealt are as under:
General Policy in the electric power sector and issues relating to energy policy and coordination thereof. (Details of short, medium and long-term policies in terms of formulation, acceptance, implementation and review of such policies, cutting across sectors, fuels, regions and intra country and inter country flows
All matters relating to hydro-electric power (except small/mini/micro hydel projects of and below 25 MW capacity) and thermal power and transmission & distribution system network;
Research, development and technical assistance relating to hydro-electric and thermal power, transmission system network and distribution systems in the States/UTs;
Administration of the Electricity Act, 2003, the Energy Conservation Act , 2001 the Damodar Valley Corporation Act,1948 and Bhakra Beas Management Board as provided in the Punjab Reorganisation Act,1966.
All matters relating to Central Electricity Authority, Central Electricity Board and Central Electricity Regulatory Commission including energy conservation and energy efficiency pertaining to Power Sector.
(a) Rural Electrification; (b) Power schemes and issues relating to power supply/development schemes/ programmes/ decentralized and distributed generation in the States and Union Territories;
Matters relating to the following Undertakings/Organizations:-
a. The Damodar Valley Corporation;
b. The Bhakra Beas Management Board (except matters relating to irrigation
c. National Thermal Power Corporation Limited;
e. National Hydro-electric Power Corporation Limited;
f. Rural Electrification Corporation Limited;
g. North Eastern Electric Power Corporation Limited;
h. Power Grid Corporation of India Limited;
i. Power Finance Corporation Limited;
j. Tehri Hydro Development Corporation;
k. Satluj Jal Vidyut Nigam Ltd.;
l. Central Power Research Institute;
m. National Power Training Institute;
n. Bureau of Energy Efficiency;
ORGANISATIONS UNDER THE MINISTRY
Statutory Bodies : Central Electricity Authority (CEA), Appellate Tribunal for Electricity (APTEL), Central Electricity Regulatory Commission (CERC), State Electricity Regulatory Commission (SERC), Central Transmission Utility (CTU), State Transmission Utility (STU), National Load Despatch Centre (NLDC), Regional Load Despatch Centres (RLDC), State Load Despatch Centres (SLDC), Bureau of Energy Efficiency (BEE), Damodar Valley Corporation (DVC), Bhakra Beas Management Board (BBMB), Joint Electricity Regulatory Commission (JERC) for GOA & UTs, Manipur and Mizoram.
Autonomous Bodies - Central Power Research Institute (CPRI) and National Power Training Institute (NPTI)
Public Sector Undertakings- National Thermal Power Corporation (NTPC), National Hydroelectric Power Corporation (NHPC), Rural Electrification Corporation (REC), North Eastern Electric Power Corporation (NEEPCO), Power Finance Corporation (PFC), Power Grid Corporation of India (POWER GRID), SJVN – A Mini Ratna Company, ehri Hydro Power Complex India Limited, and Power System Operation (POSOCO)
Generation : Overview of All India Power Sector, Generation Capacity, Capacity Addition Programme – XII Plan & Beyond, Generation Reports, Protection of Environments, Ultra Mega Power Projects, Renovation and Modernization
Transmission: Overview of Milestones, National Electricity Plan II, International Cooperation, Green Energy Corridor, GOI Funded Schemes, Central and State Transmission Utilities (CTU/STU), Private Participation, Meetings of Empowered Committee on Transmission (ECT). MOUs with POWERGRID.
Distribution: Overview of Integration Power Development Schemes (IPDS), Performance Report of State Power Utilities, National Electricity Fund, Guidelines for Financial Restructuring Plan(FRP), Standard Bidding Document(SBD) for Distribution Franchisees, National Smart Grid Mission (NSGth Integrated Rating of State Power Utilities.
Rural Electrification: Status of Rural Electrification (RE) under "Deendayal Upadhyaya Gram Jyoti Yojana (DDUGJY) and Saubhagya Schemes
UDAY – Documents published for MOU Signed by the States under UDAY, UDAY NEWS, Presentation on Ujwal DISCOM Assurance Yojana dated 9th Nov 2015, Ujwal Discom Assurance Yojana O.M 20th Nov 2015, UDAY; Participation of State Electricity Department -O.M. 13th Jan 2016 and Message from Chief Minister of Uttar Pradesh on "UDAY & MOU".
Energy Efficiency - Schemes to promote energy conservation and energy efficiency and related Rules and Regulations under Energy Conservation Act, 2001.
Research & Training – Overview of Training, Research & Development, Research Institutes and Training Institutes.
Power for All – A Joint Initiative of Government of India with all State Governments.
National Power Portal – A Digital India Initiative publishing Power related details of Installed Capacity, Daily Generation, Transmission, Urban Distribution, Rural Distribution and Funds disbursed. Vidyut Pravah, UDAY Dashboard, UJALA, URJA, DEEP e-Bidding, TARANG, Saubhagya Dashboard and PRAAPT
SCOPE FOR EFFICIENCY TO MANAGE ISSUES AGAINST THE POWER SECTOR
Need to explore latest technological avenues to plug the technical loss is the energy sector which is solely attributed to the loss of heat when electricity is carried over wires due to poor quality of equipment.
Stringent implementation of penal laws to plug the Commercial losses caused by theft and pilferage of power, and lack of metering and poor billing and collection systems.
To address the data constraints and related issues with data collection due to absence of single agency that collects energy data in a wholesome and integrated manner. Data pertaining to consumption are barely available while supply side data collected by agencies of respective ministries are riddled with gaps.
On the energy efficiency front, the Bureau of Energy Efficiency is the sole statutory authority with the mandate to regulate energy efficiency on the consumption side but there is no agency or body for the same purpose on the supply side which needs to be commissioned at every States
Structural issues hampering the power companies due to absence of meaningful price reforms, unreliable fuel supply and the unsustainable finances of public sector power distribution companies.
Stressed accounts:-There are many stressed accounts worth more than one lakh crore related to Power Sectors in the banking system and Resolution through IBC will erode the true value of assets leading to more bottlenecks in projects as well as operations.
The Parliamentary Standing Committee on Energy observed that development in the power sector has not been balanced. While de-licensing generation helped increased generation activities, the other segments (transmission and distribution) have not been given much attention. The following reasons identified as major reasons for the crisis needs to be solved:

Insufficient number of Power Purchase Agreements (PPAs) made available by states
Inability of the promoters to infuse equity and working capital.
Contractual and tariff-related disputes.
Delays in project implementation, leading to cost overruns.

The Electricity Policy needs to be reviewed to look into the issues around clearances, land acquisition, continuance of old and inefficient plants, instability in FSA policies, and other regulatory challenges resulting in the delays.
Coal: The shortage of fuel for power plants has become very critical in recent months. Many of the coal mines sold off in auction, mandated by the Supreme Court verdict, are simply not operational. They continue its increased dependence on imported coal points due to deficiencies in augmenting domestic capacity. Hence, suitable measures need to be taken to facilitate smooth Mining of coal blocks as per guidelines of the Judiciary.
Bottlenecks in the management parameters related to planning, policy formulation, processing of projects for investment decision, monitoring of the implementation of power projects, training and manpower development resulting in decrease in productivity.
WAY FORWARD:
Deploy latest technological advancements to upgrade the quality of equipment in the power sector and prevent technical losses.
To give the requisite impetus that shape our country's energy policy under major social and economic front to match the growing need for dependable supplies of electricity, gas, and petroleum products, Increasing household incomes, causing demand for affordable electricity.
To efficiently explore the limited reserves of exploitable fossil fuels, necessitating vast imports of coal, natural gas, crude oil, and petroleum products.
To manage the adverse environmental impacts of rapid urban and regional development, necessitating the adoption of cleaner fuels and cleaner technologies.
To increased investment in social and economic infrastructure, enhanced productivity in agriculture, and new developments in the manufacturing sector.
To revisit the recommendations of the Parliamentary Standing Committee on energy related to the process of grant of loan, supervisory mechanism, and its subsequent monitoring.
To devise a suitable Action Plan to be increase coal production and to explore alternative resources and raw materials for the power generation..
To set up a High-level empowered committee to examine each stressed project and work out a comprehensive rehabilitation package apart from the existing financial restructuring that can engage in technical feasibility and economic viability of Power Projects in terms of ploughing the adequate sanction of funds that are required.
To periodically offload the Power-generating companies from the burden of cross-subsidizing the renewable sector through suitable tax reforms so that the sick power entities can be relieved of financial stress on account of weak policy initiatives.
Tags :