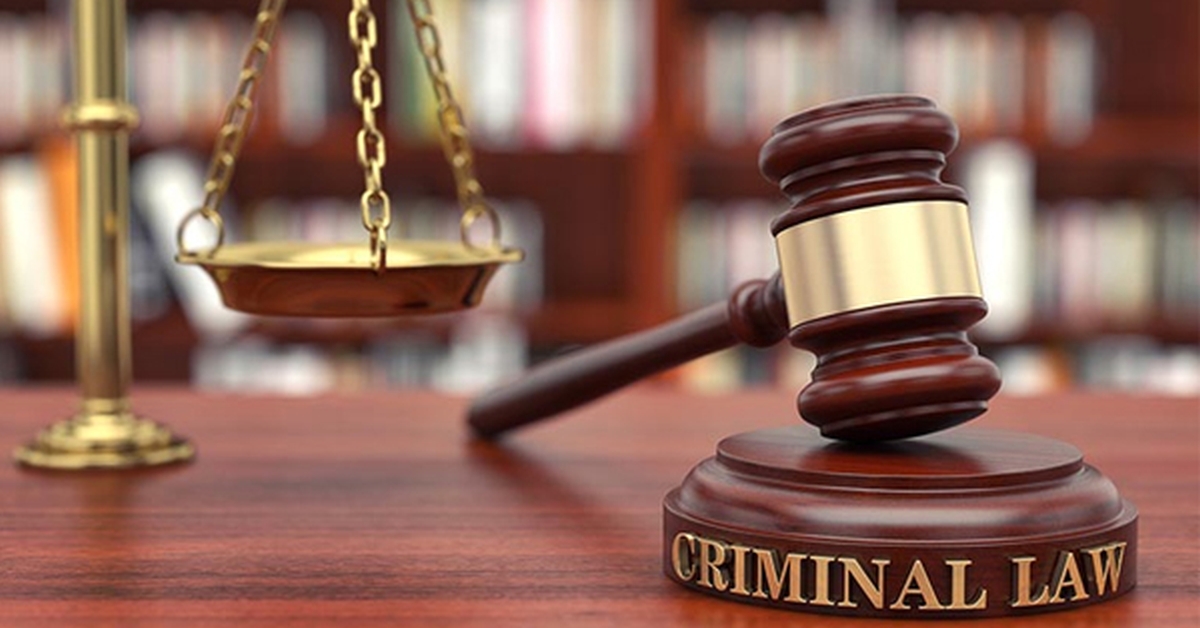 Key Takeaways
• Introduction- Caste system and honour killing
• What is honour killing?
• Honour killing in India
• Role of Judiciary on Honour Killing
• Conclusion
Introduction
What is caste? A system of dividing society into classes? Or any class or group of people who inherit exclusive privileges or are perceived as socially distinct? Or is it a classic division of Hindu society, distinguished by the degree of ritual purity and social status? There is n number of ways in which casteism can be expressed and the caste system has a very huge influence on our Indian Society. It is not only a division system that is been formed because of this but it has also created a monster in the form of people who brutally kills or murder other fellow beings just for the sake of their so-called honour. Honour killing, a term not alien to us, considering people's actions as a disgrace and killing them is honor killing. A thought generated in ancient society but still deeply penetrated the minds of many in our modern world.
What is Honour Killing?
Honour Killing is basically an act of murder performed by family members or relatives. It is that deranged behavior where people think more about the "purity" of their family rather than one's life and this so-called purity is mostly related to the woman, a female of the family. This act of honor killing is done to eradicate the "shame" brought by the family member. Honor Killing can also be defined as a pre-planned murder for which caste is the main reason.
Honor Killing in India?
WE, the people of India have gained our independence more than seventy years ago but are we really INDEPENDENT? Though we are free from the clutches of Britishers but we are still bound to the age-old patriarchal thinking of the orthodox and conservative world which has always been a slave of the caste system and considering women nothing more than a submissive object which they can mold to their own chauvinistic preferences. In our society, for a very long time, all the decisions of women regarding their life or anything related to them have always been taken by others. A woman doesn't have a voice or an opinion for herself own self and that's not what happened only in ancient society but it is still present. A woman is considered like a trophy, an object to showcase, and if she tries or makes her own decisions she brings disgrace or dishonor to the family and therefore falls to become the victim of Honor Killing.
There is no free will of women to choose her own partner with whom she would want to share her life with and it becomes more severe if the two people in love belong to different cast and some people think caste to be more important than the life of their own child hence resulting in an honor killing. To restore the respect and honor of the family which has been supposedly lost because of the inter-caste marriage, families kill their own flesh and blood. India is a democratic country with a very compassionate constitution that provides everyone a right to be considered equal in front of the law and it also provides us not only with a right to life but a right to life with dignity. If a marriage is legal and fulfills all the essentials nobody has any right to interfere but this is not what actually happens on a ground level. People are killed for making decisions for them.
There are unlimited cases where the couples were being killed just to protect the family's so-called honor as the both of them belonged to different casts. Here are some examples of the same;
• In 2018, a 25-year-old Dalit Nandish fell in love with Swathi, an upper-caste woman. The couple got married and lived together for several months after which they both were killed by the girl's father. Swathi's father confessed to murdering them and throwing their body in a river in Tamil Nadu's Krishnagiri district.
• A twenty-year-old, Indraja from an upper caste was in love with a Dalit man, her father showed strong opposition to it. After frequent quarrels between the father-daughter, the father allegedly hanged Indraja and completed her final rites in the wee hours of the same night to keep things quiet.
• In, 2018, a 27-year-old named Harish was hacked to death for marrying his childhood sweetheart who belonged to an upper caste. He was allegedly killed by his wife's brother for marrying despite repeated threats from the family. His body was found in the Cauvery River and the girl committed suicide after that.
• A girl named, Amrutha belonged to a wealthy upper-caste family and fell in love with a guy named Pranay who belonged to a Dalit community. They got married, two years ago and in September 2018, while returning from a medical check-up, he was murdered in broad daylight in front of his pregnant wife. The gruesome murder that shook the whole of south India was caught on CCTV. Amrutha's father confessed to having planned the murder.
• A case, famously known as the Manoj-Babli honour killing case, this a 19-year-old girl Babli and a 23-year-old Manoj loved each other but even though they were not related by blood but they belonged to the same jat community. Babli and Manoj ran away from home and married each other in Chandigarh at a temple. In the end, they both were killed by the babli family brutally as they have brought dishonor. Their marriage was nullified by their village khap panchayat and also the Khap panchayat gave the order to kill both of them in terms of " Honor Killing"
There are many more examples present of "Honor Killing" in India. This is a poison that has spread itself across our whole nation and making us destroy ourselves.
Role of Judiciary on Honour Killing
After repeatedly rising of the cases reporting Honour Killing, the judiciary has been involved and tried to serve justice to the people. Judiciary has given certain major judgments which had actually helped people trying to become more open and understand things that are out of their own ideal thoughts on various aspects. Though it is a basic right of every individual of everyone to chose what they want to do in their life but in a country where the families are valued the most and almost every one involves themselves in each other's lives, the freedom of own choice for some is still a dream and the judiciary has time and again given judgments to establish the fact that everyone is the owner of their own selves and no one else.
Here are some of the judgments, concerning honor killing:
• The famous Manoj-Babli case, officially known as, Smt. Chandrapati V. State of Haryana and others, 27 may, 2011, when this matter reached Karnal district court, the accused were held liable and five of them were given life sentences, and one received jail of 7 years looking at their involvement. This was the first honor killing case hitting as landmark judgment on giving a life sentence to the accused of honor killing.
• In the case of, The State of Maharashtra V. Eknath Kisan Kumbharkar, 2019, it was held that honor killing has become common in many parts of the country especially in Haryana, western Uttar Pradesh, and parts of Rajasthan. It was also held in the Lata Singh case, that, there is nothing honorable in honor killing and they are nothing but barbaric and brutal murders by bigoted people with feudal minds. In our opinion honor killing, for whatever reason, come within the category of the rarest of rare cases deserving death punishment. It is time to stamp out these barbaric, feudal practices which are a slur on our nation. This is necessary as a deterrent for such outrageous, uncivilized behavior. All people who are planning to perpetrate, " Honour killing" should know what gallows await them.
• One of the very important judgments for honour killing was given by the honorable Supreme Court in the case of, Shakti Vahini V. Union of India and others, civil writ petition no.231, 2010.
The judgment was passed by the then Honorable Chief Justice Deepak Misra.
The Supreme Court delivered a scathing judgment against khap panchayats or communal assemblies and provided with preventive steps, remedial measures, and punitive measures that should be taken to tackle the menace of honour killing.
The court also said that the act of honour killing puts the rule of law in a catastrophic crisis and also said that it was the duty of the government to protect the life and dignity of those harassed by these assemblies. No individual or group of people has the right to interfere in a consensual and legal relationship between two adults.
The Honorable Chief Justice of that time also said that the human rights of a brother, daughter, son, or sister are not mortgaged to the so-called or so understood honour of the family or the clan.
Conclusion
The cases of Honour Killing which take place in our country on a general basis and their severity is something which can actually shake a person to their core and make us question ourselves. Is this what we wanted? Is this the freedom we were looking for? Is this the kind independence for which we fought so many fights? Is this what we aspire for? Is this is why we fought for more than a century so that we can again be trapped in a web of honor, disgrace, shame, muted voices and a life-long struggle of searching our individual identity rather than being defined by a caste or gender? We want freedom of our choice which is only provided to us by a piece of paper but not in our practical life. The casteism and patriarchy is something which should now end as it is high time and give ourselves an identity of an INDEPENDENT INDIVIDUAL IN ALL TRUE SENSE.
Click here to download the original copy of the judgement