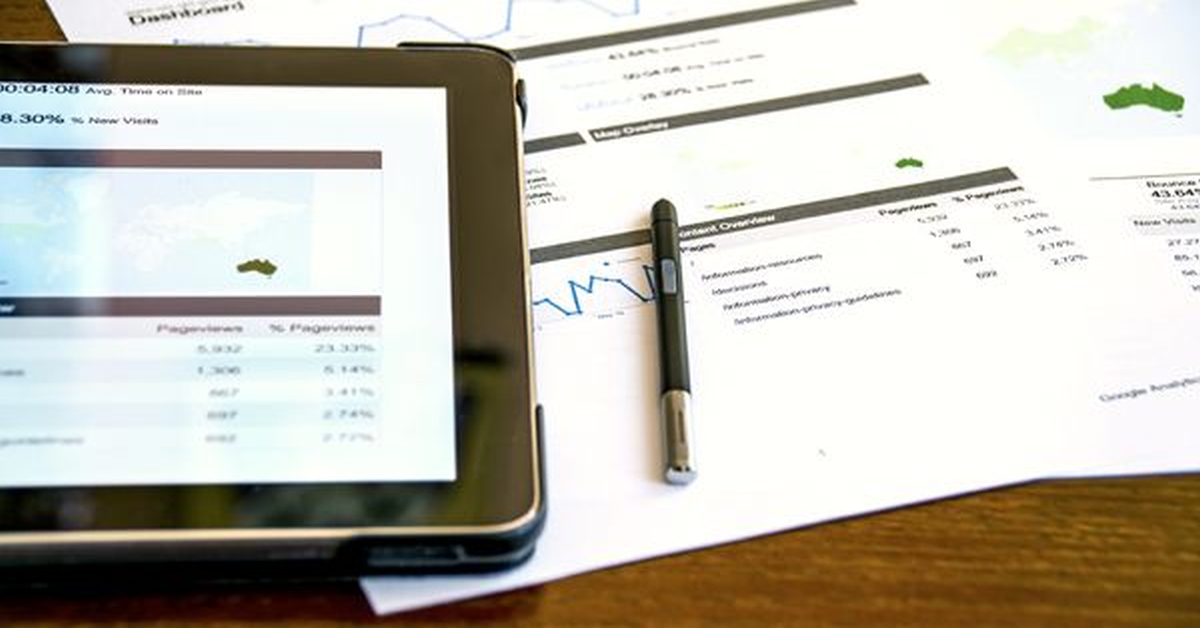 The Department of Economic Affairs (DEA) functions under the Ministry of Finance. It is responsible for advice on economic issues having a bearing on internal and external aspects of the Indian economy including inflation, price control, foreign exchange management, Official Development Assistance domestic finance and preparation of the Union Budget, bilateral and multilateral engagement with international financial institutions and other countries. The Department is also the parent cadre maintains the cadre of the Indian Economic Service.
Divisions attached to the Department: Aid, Accounts & Audit Division, Administration & Coordination Division, Bilateral Cooperation Division, Budget Division, Financial Markets Division, Economic Division, IES Cadre Division, Infrastructure Policy & Finance Division, Investment Division, Integrated Finance Division, Public Debt Management Cell, Fund Bank & ADB Division, International Economic Relations Division, Press Relation Information Division, Office Of Chief Controller Of Accounts and Project Management Unit & Training (PMU & Trg.)
PRINCIPAL FUNCTIONS OF THE DEPARTMENT
Allocation of Business is well documented under:
Administration & Coordination Division, Bilateral Co-operation Division (BC), Infrastructure Policy & Finance Division, IES Cadre Division, Investment Division, Coin & Currency Division, Chief Controller of Accounts, Fund Bank & Asian Development Bank, UN and other Multilateral Institutions, International Economic Relations Division (IER), Financial Market Division, Budget Division, Eonomic Division, Press Relation & Information Division, Financial Stability & Cyber Security Division, Financial Stability & Cyber Security Division, Financial Sector Reforms & Legislation (FSRL), Statistical and Data Analysis and Monitoring (SDAM), Aid, Accounts & Audit Division.
INSTITUTIONS UNDER THE DEPARTMENT
Security Printing and Minting Corporation of India Ltd, National Savings Institute, Securities and Exchange Board of India, Securities Appellate Tribunal, Specified Undertaking of the Unit Trust of India/National Financial Holding Company Ltd, National Skill Development Corporation, National Skill Development Fund/Trust and Delhi Mumbai Industrial Corridor Trust.
MISSING DOCUMENTS IN PUBLIC DOMAIN
Vision and Mission.
Monthly Summary on important policy decisions pertaining to DEA after April 2020.
Annual Report for the Department.
Data related to Economic Offences and Statistical Information related to cases pending across various courts in the country.
BUSINESS & CITIZEN
ACTS AND RULES:
The Department relies on the following enactments:
International Financial Services Centers Authority Act, 2019.
The Fugitive Economic Offenders Act, 2018
Fugitive Economic Offenders Ordinance, 2018
ADB Act 1966
Depository Receipts Scheme, 2014
The Unit Trust of India (Transfer of Undertaking & Repeal) Act, 2002
The Depositories Act, 1996
The Securities and Exchange Board of India Act, 1992
The African Development Bank Act, 1983
The African Development Fund Act, 1982
The Additional Emoluments (Compulsory Deposit) Act, 1974
The Comptroller and Auditor General's (Duties, Powers and Conditions of Service) Act 1971
The Public Provident Fund Act, 1968
The Legal Tender (Inscribed Notes) Act, 1964
The Unit Trust of India Act, 1963
IFSCA Act 2019
The Compulsory Deposit Scheme Act, 1963
The Government Savings Certificates Act, 1959
The International Finance Corporations (Status, Immunities and Privileges) Act 1958
Securities Contract Regulation Second Amendment Rules 2014.
The Finance Commission (Miscellaneous Provisions) Act, 1951.
The International Monetary Fund and Bank Act, 1945
The Indian Security Act, 1920
Indian Trusts Act, 1882 ( 2 of 1882)(Section 20 dealing with investments)
Government Securities Act, 2006.
Sexual Harassment of Women at Workplace (Prevention, Prohibition and Redressal) Act and Rule 2013.
The Securities Laws (Amendment) Act 2014.
The Fiscal Responsibility and Budget Management Act, 2003.
Indian Coinage Act, 2011.
Indian Coinage Act, 1906.
Metal Tokens Act, 1889.
Section 20 of the Indian Trusts Act, 1882 (2 of 1882) dealing with investments.
Government Savings Bank Act, 1873.
Administration of the Negotiable Instruments Act, 1881.
Administration of the Deposit Insurance and Credit Guarantee Corporation act, 1961.
Administration of the Public Financial Institutions (Obligation as to fidelity and Secrecy) Act, 1956.
Administration of the State Agricultural Credit Corporation Act, 1968.
The Reserve bank of India (Amendment and Misc. Provisions) Act, 1953..
Administration of State Bank of India Act, 1955 and State Bank of India (Subsidiary Banks) Act, 1955.
Banking Service Commission Act, 1984 and Banking Companies (Legal Practitioner's Clients Accounts) Act, 1949.
Bankers Book Evidence Act, 1891.
Banking Companies (Acquisition of Undertaking) Act, 1980.
Banking Companies (Acquisition of Undertaking) Act, 1970.
Administration of banking Regulation Act, 1949.
Administration of the Special Court (Trial of Offences relating to Transaction in Securities) Act, 1992.
Matters relating to implementation of the Sick Industrial Companies (Special Provision) Act 1985 including matters relating to Board for Industrial Financial Reconstruction (BIFR).
Matters relating to implementation of State Financial Corporation Act, 1951.
Administration of Debt Recovery Tribunal Act, 1993.
Administration of Regional Rural Bank Act, 1976.
Administration of the Shipping Development Fund Committee (Abolition) Act, 1986.
Administration of Insurance Regulatory and Development Authority Act 1999 and related matters.
Policy relating to life insurance nationalisation of the Life Insurance Business.
Administration of the Insurance Act, 1938 (4 of 1938) and General Insurance Business (Nationalisation) Act, 1972.
Contingency Fund of India and Administration of the Contingency Fund of India Act, 1950.
Administration of the Public Debt Act, 1944.
Administration of the Foreign Exchange Management Act, 1999 other than enforcement work mentioned under the Department of Revenue (Rajaswa Vibhag).
CHALLENGES BEFORE THE DEPARTMENT OF ECONOMIC AFFAIRS
The slowdown challenge: It is most severe in the consumer-facing sectors (with all consumer economy indicators in the red) but has also affected the industrial sector, as aggregate demand in the economy has slowed down.

Uncertainties surrounding the global economy and their implications for the global development agenda.
The credibility challenge: Restoration of the credibility and sanctity of the budget figures which has been periodically pointed out Comptroller and Auditor General of India (CAG).
The statistical challenge: GDP numbers have proved to be unreliable in terms of fiscal-related metrics and projections to facilitate decision-making --- by policymakers, investors, and multilateral institutions.
Digital challenges for developing countries:

Absence of a credible single source integrated data to assess and analyse economic parameters on Real-time basis due to challenges in technology.
Lack of progressive Legal Reforms

to address to all statutory related bottlenecks.
WAY FORWARD
Establish the importance of transparency in public disclosures of Economic Statistics in order to restore the credibility of the data and confidence of the people at large by taking up progressive economic reforms on large scales.
Develop a Real-time GDP numbers (advance estimates) provide a reliable idea of the state of the economy and to make available the Central Statistics Office data and methodology for analysis and scrutiny by independent expert statisticians for verification and validation.
Adoption of new Structural Economics Approach for Inclusive catch-up in order to realise

the importance of taking into typical account

structural

features while undertaking

economic

analysis addressing to all

economic

inequality and distorted development in tune to the inherent

structural

feature of the global scenario.

To establish an Action Plan to identify all potential segments, domains and economic activities that directly contribute for the country's GDP so as to ensure positive growth on all parameters.
Ensure that employment generation is reflected transparently in the GDP related parameters for growth of economy.
Review all the Welfare and Development Government Schemes and revised to ensure that they reach only to the targeted beneficiaries.
Develop a common official database on Economy engaging RBI integrating all critical parameters using technology without any manual intervention.
Tags :