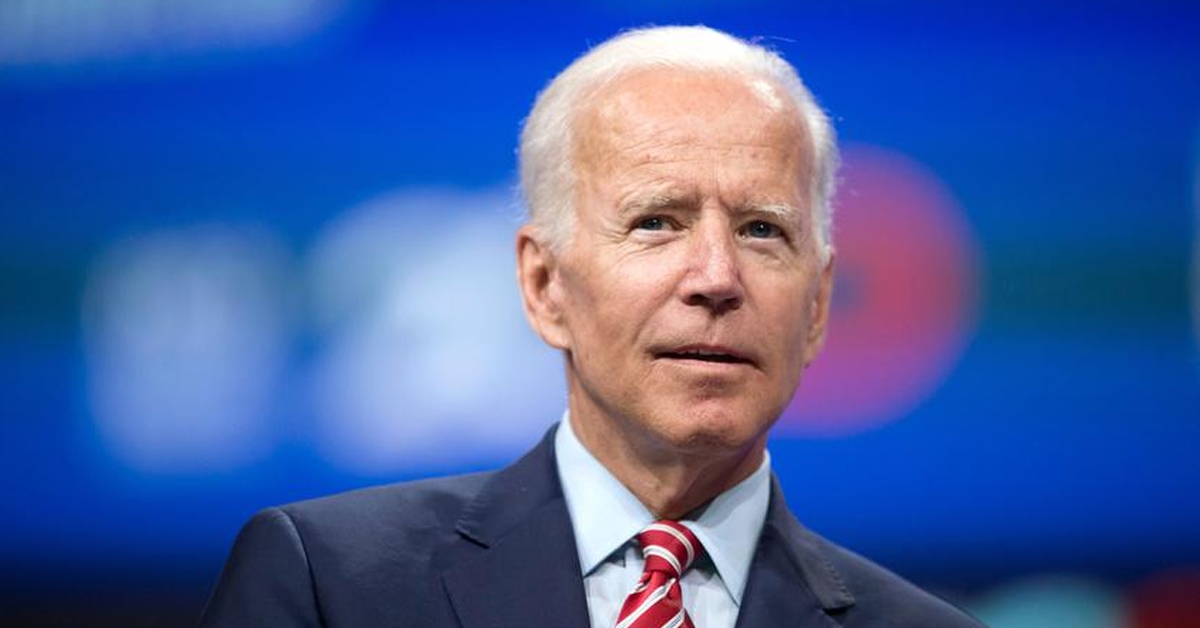 OVERVIEW
• Hours after his inauguration, President Joe Biden signed 17 executive orders, memorandums and proclamations, overturning most of Trump's controversial administration policies like measures towards fighting the pandemic, altering his environmental agenda, anti-immigration policies, reinforcing policies for economic recovery, and promoting diversity.
• Press secretary Jen Psaki and a few other Biden officials informed the reporters that the inaugural day actions are only a part of the series of actions to undo Trump policies and implement Biden's campaign promises during his initial weeks in office.
BIDEN'S ADMINISTRATIVE PLANS
• According to a draft of calendar document sent to the administration, Biden aims to follow Inauguration Day by focusing each day of the month on a specific theme.Measures to combat the coronavirus pandemic were addressed with the utmost urgency.
• Biden's first full day in office on Thursday will be centered on taking action towards tackling with the pandemic. Executive actions have been signed to make masks mandatory on all federal grounds. Friday will highlight Biden's actions for economic relief, including restoration of federal employee's collective bargaining rights and directing agency action on safety net programs like Medicaid and unemployment insurance, followed by 'Buy American' theme for the upcoming week.
• The executive order on Monday would be focused on strengthening requirements for government purchases of goods & services from US companies, followed by equity on Tuesday, along with measures to eliminate private prisons; climate policies on Wednesday with an executive order setting up regulatory actions reestablishing President's Council of Advisors on Science & Technology and fighting climate change. Health care is on the agenda for Thursday, followed by immigration on Friday when Biden plans to sign executive orders regarding border processing and refugee policies and enforce a family reunification task force.
• February will be aimed towards 'restoring America's place in the world' as per the calendar document.
LIST OF 17 EXECUTIVE ORDERS PASSED
Following is the list of 17 executive orders passed by Biden on his first day in office:
(i) Launching a '100 Days Masking Challenge' asking Americans to wear masks for 100 days; requiring physical distancing in federal buildings; masks made mandatory on federal lands and by government contractors and requesting state and local governments to do the same.
(ii) Reinstating ties with the World Health Organisation, reversing Trump's attempts to withdraw membership and funding to the WHO last year, assigning Dr. Anthony Fauci as the head of delegation.
(iii) Creating a position of a COVID-19 Response Coordinator reporting directly to Biden, managing efforts to produce and distribute vaccines and medical equipment.
(iv) Extending the existing moratorium on evictions and foreclosures till March 31.
(v) Extending the pause on student loan payments and interest for Americans with federal student loans till September 30.
(vi) Reuniting with the Paris Climate Accord.
(vii) Aborting the Keystone XL pipeline; directing agencies to review and upturn over 100 Trump policies regarding the environment.
(viii) Repealing Trump administration's 1776 Commission; directing authorities to review and ensure racial equity.
(ix) Measures to prevent workplace discrimination based on sexual orientation or gender identity.
(x) Mandating non-citizens to be included in the Census and appointment of congressional representatives.
(xi) Rescinding Trump's efforts to undo protections for undocumented immigrants brought into the country as children by fortifying DACA.
(xii) Reversing Trump's restrictions on entry of passport holders from seven Muslim-majority countries.
(xiii) Repealing Trump's policy of expansion of immigration enforcement within the country.
(xiv) Ceasing construction of border wall by terminating the national emergency declaration used for its funding.
(xv) Extension of deferrals of deportation and work authorisations for Liberians with residence within the US until June 30, 2022.
(xvi) Making executive branch appointees to sign an ethics pledge barring them from acting in personal interest and requiring them to uphold the independence of Department of Justice.
(xvii) Directing OMB director to frame recommendations towards modernizing regulatory review and undoing Trump's regulatory approval procedure.
DO YOU THINK BIDEN'S NEW AGENDA WOULD BRING ABOUT MORE IMPROVEMENT BY REVERSAL OF TRUMP'S POLICIES? LET US KNOW IN THE COMMENTS BELOW!!