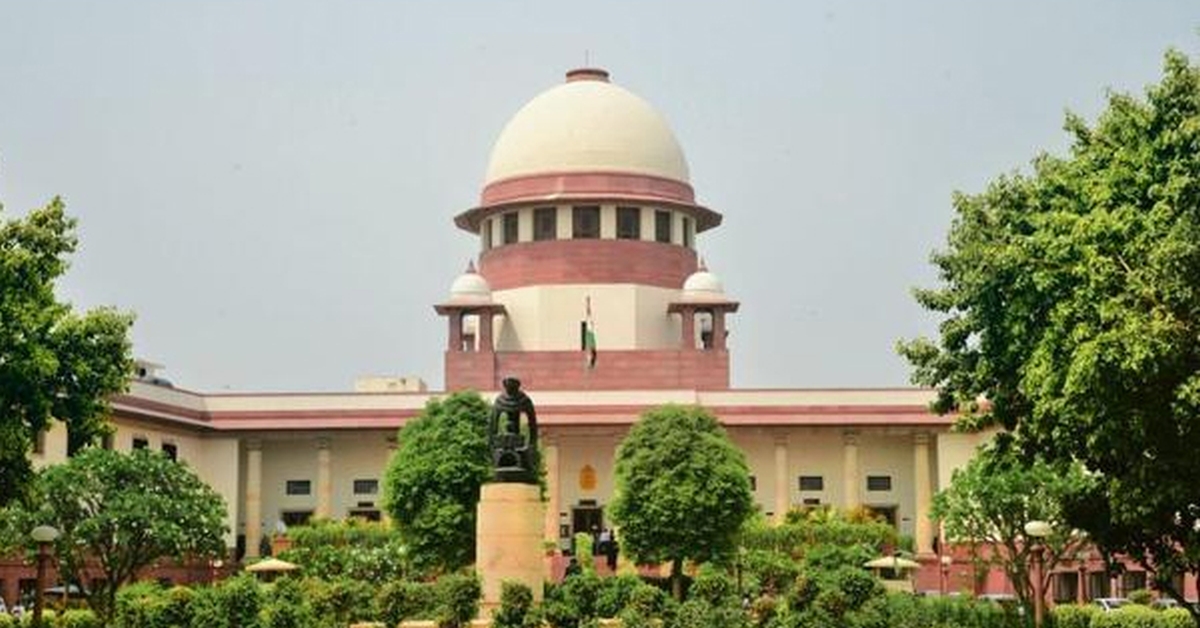 It has to be remarked right at the outset that in a very important observation made most recently on November 7, 2019 in a latest judgment titled Manoharan v State by Inspector of Police, Variety Hall Police Station, Coimbatore in Review Petition (Crl) Nos. 446-447 of 2019 in Criminal Appeal Nos. 1174-1175 of 2019, the Supreme Court has minced no words to hold that dissent by one Judge not a bar for upholding death penalty. In this latest case, the Supreme Court has thus dismissed the review petition filed by Manoharan whose death penalty was upheld by it a few months back. It may be recalled here that the Supreme Court (2:1) had in August 2019 upheld the death sentence that was awarded to Manoharan who was found involved in gang rape of a 10-year-old girl and thereafter murdering her and her brother. It must be disclosed here that Justice Rohinton Fali Nariman and Justice Surya Kant had upheld the death penalty and Justice Sanjiv Khanna had expressed his dissent against upholding the death penalty that was awarded to Manoharan.
To start with, the ball is set rolling in para 1 of this noteworthy judgment authored by Justice Surya Kant for himself and Justice Rohinton Fali Nariman wherein it is observed that, 'These review petitions are directed against the judgment dated 01.08.2019 passed in Manoharan v. State by Inspector of Police, (2019) 7 SCC 716, wherein this three-Judge Bench had affirmed conviction of the accused Manoharan for offences punishable under Sections 302, 376(2)(f) and (g) and 201 of the Indian Penal Code (in short 'IPC') and by majority upheld the death sentence confirmed by the High Court.'
While dealing with the factual matrix, it is then laid bare in para 2 that, 'Brief facts of the present case are as follows:
'X', a ten-year-old brother were enrolled in Classes V and II respectively in a private school at Coimbatore and would commute around 7:45 a.m. in a pickup vehicle owned by one Kartikeyan (PW-2). On 29.10.2010 the children left as usual with their school bags and lunch boxes and stood about two-hundred feet away from their home, in front of the Vinayakar Temple. Around 8:00 a.m., PW-2 came to the designated pick-up spot but did not find the children there. He contacted the children's father, Ranjith Kumar Jain (PW-5) over mobile to enquire about their absence. Being in Hyderabad, PW-5 was unable to provide an immediate reply to the query of PW-2 and hence called his wife, the children's mother – Sangeetha (PW-8), who informed him that both X and Y had already left home. Since the father of the children (PW-5) was already on his way back to Coimbatore, he entrusted his wife to look out for the children and co-ordinate with the van driver. Sangeetha informed Karthikeyan that the children had already left the house, whereafter she along with her relatives Vijay Kumar (PW-1) and Sanjai (PW-6) started searching for the children.'
While elaborating further, it is then pointed out in para 3 that, 'Kamala Bai (PW-9), the paternal grandmother of the children had gone to a Jain Temple around 8:00 a.m. in the morning. Upon returning home at 10:30 a.m. and finding Sangeetha in panic, Kamala Bai informed her that the children had been picked up by a former van driver and it was conjectured that the children must be in school. Vijay Kumar (PW-1) then went to the school and found that the children had however not reached. After a frantic but futile search, PW-1 lodged a police complaint (Ex. P1) with Vasuki (Sub-Inspector of Police, (PW-42) at around 11 AM under Section 363 of the Indian Penal Code (in short 'IPC').'
More pertinently, it is then elucidated in para 4 that, 'The Investigating Officer ('10', PW-47), thereafter, took over investigation and recorded statements of the informant (PW-1), the school's principal-Anthony Raj (PW-10), as well as of the grandmother (PW-9) and the just returned father of the children (PW-5). First trace of the missing children was received at 6 PM when Anthony Raj (PW-10) informed the IO (PW-47) that one Chinnasamy (PW-22) had called to inform that two school bags with identity cards bearing names of X and Y were found floating in and later fished out from the Parambikulam-Axhiyar Project ('PAP') Canal. A second lead came to the Police from Karthikeyan (PW-2) who received a call from his erstwhile employee – Anbu @ Gandhiraj (PW-7) who conveyed that one Mohanakrishnan had borrowed a Maruti Omni Van from him that morning. This aroused Kathikeyan's suspicion since Mohanakrishnan was his former employee whose services were terminated after it had been discovered that he was borrowing money from the parents whose children were being transported to school by PW-2's agency. The IO (PW-47) accordingly advised both Anbu (PW-7) and Karthikeyan (PW-2) to immediately alert the police whenever Mohanakrishnan came to return the Omni Van. At around 9:45 PM, Anbu alerted the police that Mohanakrishnan came to return the Van and he had also confessed to the kidnapping, rape and murder of the two missing children along with his friend Manoharan. Pursuant to the information received by Anbu Mohanakrishnan was arrested and a confessional statement was recorded in the presence of Anbu (PW-7) and one Santosh Kumar (not examined as a witness). The Maruti Omni Van along with one Nokia Cellphone and the driving license of Mohanakrishnan were also seized. The IO consequently sent a report (Ex. P-30) for alteration of charge from under Section 363, IPC to Sections 364(A), 376, 302 read with Section 201, IPC which was received by the Magistrate at 11:45 PM.'
Furthermore, it is then observed in para 5 that, 'Having observed certain saliva and yellow-coloured stains on the seized van, the IO requisitioned forensic assistance of Sarvanan (PW-43), Deputy Director of Mobile Unit of Tamil Nadu Forensic Sciences Department. In the presence of Sarvanan (PW-43), Anbu (PW-7) and one Santosh Kumar (unexamined), the van was thoroughly searched wherein a lady's underwear bearing the inscription 'SBT Kidswear 75c.m.' with hair strands were recovered. Sarvanan (PW-43) further collected the betel nut saliva stains on the left door of the van with a cotton swab for chemical examination, as well as dried yellow-colour stains found on the seat and floormat, and the clothes (namely pant, half shirt and underwear) worn by Mohanakrishnan (Mahazar Exs. P-5 & P-6). Mohanakrishnan subsequently led a police team to the place where he claimed to have raped X as well as to Deepalapatti, the place from where the children had allegedly been pushed into the running waters of the PAP canal.'
To be sure, para 9 then illustrates that, 'The present review-petitioner, Manoharan (hereinafter 'petitioner') who was stated to have perpetrated the crime along with Mohanakrishnan, was arrested on 31.10.2010 at 7AM, as recorded in Ex. D-4. Manoharan made a disclosure statement to the police (Ex. P-21) on the basis of which the IO (PW-47) recovered lunch box of Y from his house. Further, after being produced before the Magistrate the same day the petitioner was sent to judicial custody.'
To put things in perspective, it is then enunciated in para 10 that, 'A Test Identification Parade was conducted on request of the IO whereby Kamala Bai (PW-9) identified Mohanakrishnan as the driver of the van in which the children had been kidnapped. Subsequently, both the petitioner and Mohanakrishnan were medically examined on 04.11.2010 whereby samples of their blood and saliva were sent to the Tamil Nadu Forensic Science Laboratory for DNA Analysis. A potency test of the petitioner was conducted by Dr. J.R. Singh (PW-46), who in his medical report (Ex. P-56) found him potent and further noticed signs of injury around his private parts.'
Be it noted, para 11 then reveals that, 'During recovery proceedings under Section 27 of the Indian Evidence Act (in short 'IEA'), whilst in police custody, Mohanakrishnan shot and wounded two police officers and was consequently shot dead by the Police on 09.11.2010. Thus, the trial against Mohanakrishnan was abated and the petitioner alone was left to be tried as an accused.'
As it turned out, the Bench then observes more damningly in para 12 that, 'Succinctly, the prosecution's version of events is that Mohanakrishnan using a borrowed school van, picked up two children (X and Y) who were waiting to go to school at about 7:50 a.m. He further picked up his friend, Manoharan from his house at 9:30 a.m. and subsequently, they took the children to a remote location where after the girl child was raped and sodomised. Subsequently, Manoharan and Mohanakrishnan purchased cow dung powder (a poisonous substance) which was mixed in milk and then administered to the children to end their life. However, both the children spat out the substance and only ingested a small portion. Since poisoning did not work, Mohankrishnan and the petitioner threw both the children into the turbulent waters of a nearby Canal, hence drowning them.'
While discussing about the sequence of events in the Trial Court, the Bench then observes in para 13 that, 'Over the course of the trial, the prosecution examined forty-nine witnesses in all including persons who witnessed abduction, purchase of milk and cow dung powder and those having seen children in the custody of accused persons at various places. Further, various medical and forensic evidence were produced, proving drowning and rape as well as injuries on Petitioner's body. A 'last seen theory' was built by the prosecution, in addition to use of a confessional statement made by the petitioner under Section 164 CrPC. The Trial Court ultimately held the Petitioner guilty under Section 120-B, 364-A, 376, 302 r/w 34 and 201 IPC. Under Section 376, the Petitioner was awarded life sentence and for offence under Section 302 IPC he was given death sentence.'
Needless to say, para 14 then brings out that, 'The Madras High Court set aside conviction of Petitioner under Sec. 120-B and 364A IPC but confirmed the sentences under Sec. 307, 302 r/w 34 and 201 IPC. After considering aggravating and mitigating circumstances, the High Court confirmed death sentence awarded by the Trial Court.'
To say the least, it is then disclosed in para 15 among other things that, 'Thereafter the Petitioner filed a Special Leave Petition under Article 136 whereby this Court dismissed his appeal and confirmed the death sentence by majority, observing that the case fell in the category of the 'rarest of rare' cases'. Para 16 then further discloses among other things that Justice Khanna in his minority opinion also upheld conviction under the various offences concerned, but dissented on the quantum of sentence.
Going ahead, it is then observed in para 17 that, 'The Petitioner then filed the present petition for review of the said judgment and order dated 01.08.2019 which was heard at considerable length in open Court following the parameters evolved in Mohd. Arif @ Ashfaq v. Registrar, Supreme Court of India, (2014) 9 SCC 737, wherein a Constitutional Bench of this Court held that in cases of death penalty, since the punishment is irreversible and Article 21 of the convict is violated, it is necessary to provide at least one opportunity for oral arguments on the question of sentence.'
More crucially, the majority while upholding death penalty minces no words to hold in para 65 that, 'Even observed devoid of any aggravating circumstances, mere young age and presence of aged parents cannot be grounds for commutation. One may view that such young age poses a continuous burden on the State and presents a longer risk to society, hence warranting more serious intervention by Courts. Similarly, just because the now deceased co-accused Mohanakrishnan was the mastermind whose offence was comparatively more egregious, we cannot commute the otherwise barbarically shocking offences of the petitioner. We are also not inclined to give leeway of the lack of criminal record, considering that the current crime was not just one offence, but comprised of multiple offences over the series of many hours.'
While convicting the majority also could not lose sight of what is stated so plainly in para 66 that, 'Even if the cases involving confession merit some leniency and compassion, however, as was earlier noted in our majority opinion, the attempted retraction of the statement shows how the petitioner was in fact remorseless. Such belated retractions further lay rise to the fear that any remorse or repentance being shown by the petitioner now may be temporary and that he can relapse to his old ways. Irrespective of the underlying reasons behind such retraction, whether it be the fear of death or feeling that he was not getting any benefit of his earlier confession, but the possibility of recidivism has only been heightened and we can no longer look at the initial confession in a vacuum.'
Most crucially, the majority while upholding conviction first observes in para 67 that, 'Rather, the present case is essentially one where two accused misused societal trust to hold as captive two innocent school-going children, one of whom was brutally raped and sodomised, and thereupon administered poison and finally drowned by throwing them into a canal. It was not in the spur of the moment or a crime of passion; but craftily planned, meticulously executed and with multiple opportunities to cease and desist. We are of the view that the present offence(s) of the Petitioner are so grave as to shock the conscience of this Court and of society and would without doubt amount to rarest of the rare.'
Lastly, it is then held in the last para 68 that, 'Hence, we find that there exist no grounds to review our judgment upholding conviction and death penalty. The review petitions are accordingly dismissed.'
Before winding up, it has to be thus said that the majority view has prevailed that upholded conviction and death penalty while dismissing the review petitions. The contention raised by senior advocate Siddharth Luthra that death ought not to be awarded in case of a single dissent, notwithstanding the opinion of the majority was not accepted! Also, it was clearly held that the offence committed by the petitioner was so grave so as to shock the conscience of this court and of society and would without doubt amount to 'rarest of the rare'. Also, the crime was not in the spur of the moment or a crime of passion but was craftily planned, meticulously executed and with multiple opportunities to cease and desist as has been rightly held and pointed above! So the dissent by Justice Sanjeev Khanna on the question of sentencing alone could not come in for rescue in any manner in saving the petitioner from being sent to the gallows! Very rightly so!