Menaka Guruswamy
MenakaGuruswamy is an advocate at Supreme Court and an activist who works on a range of legal realm including criminal laws, corporate laws, and constitutional laws. Dr.Guruswamy is also a B R Ambedkar Scholar and has been a Lecturer at Columbia Law School. She has studied Civil Law from Oxford University and worked in New York at a law firm, and also she contributed by being a Human Right Consultant at United Nations (UN). She returned to India due to her love, respect, and faith in the Indian Constitution. One of her achievements was to defend Right to Education against state vigilant groups in Chattisgarh.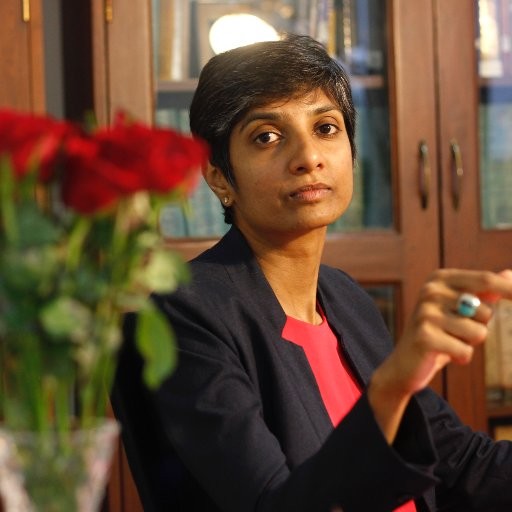 She once said:
'Because my heart is in constitutional law- Indian Constitutional Law. Most of my practice, the practice I care most deeply about, is constitutional rights.'
Advocate MenakaGuruswamy was highlighted as she was the only woman in all-male team lawyers seeking justice for Homosexuals. She had filed a petition against Section 377 of the Indian Penal Code. She gave concrete arguments in the Supreme Court of India against same-sex law being an offence in our society. Further, she submitted in the court that Section 377 IPC violates Articles 14, 15, 19 and 21 of the Constitution of India. She stressed the fact that their community faces discrimination in their daily lives.
Inspiring lines by her to motivate women to enter courtrooms, she said that women should listen to their hearts and believe in themselves because everything around you would say you can't.
She is a one-woman army and here's to appreciating this wonder woman's efforts.
Karuna Nundy
Karuna Nundy is an advocate at Supreme Court of India and has gained expertise in the areas like constitutional law, media law and legal policy and commercial litigation and arbitration. She obtained a degree of Economics from St. Stephen's College, Delhi University. Earlier, she worked as a TV journalist and later studied law from Cambridge University, further pursued L.L.M from Columbia University, New York.
Nundy was then qualified to be a lawyer at New York. Thereafter, she worked at international tribunals and with the United Nations as a lawyer. She has made her mark in the field of law by representing Indian and many multinational companies in arbitration cases, have argued tax cases and corporate governance disputes in the Supreme Court.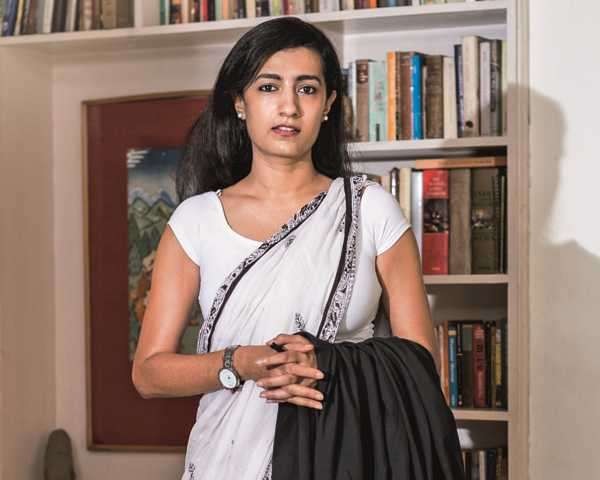 She played an important role to seek justice for the victims of the Bhopal gas tragedy. In addition, she has contributed in reframing anti-rape laws after the Nirbhaya Case wherein a 23 years old girl was gang raped and killed afterward in Delhi. She was a part of J.S Verma Committee which was responsible for the amendments in laws.
She was featured in the list of 'Corporate India's Fastest Rising Women Leaders' by the Economics Time Jury and described by Forbes Magazines as a 'Mind that Matters'.
She is an inspirational and revolutionary leader for all other women budding lawyers of our legal community, and thinker & feminist working for the betterment of the society.
Indira Jaisingh
She is also an advocate at the Supreme Court of India and was seen for her legal activism and promoting human rights causes. She graduated from Banglore University in Bachelor of Arts degree and did L.L.M from the University of Bombay.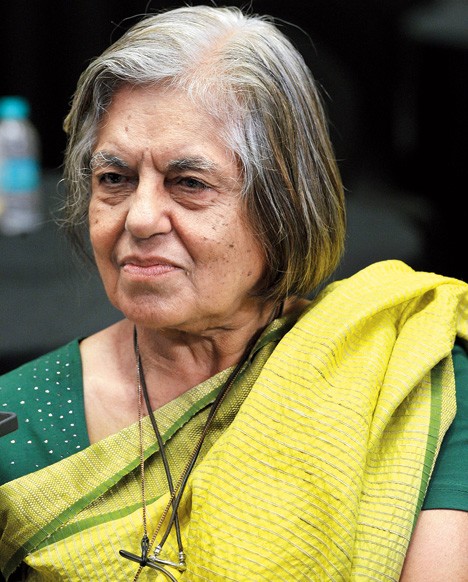 Lawyers collective is an NGO, one her initiatives along with her husband. The NGO is devoted to feminist and left winged causes. She was appointed as the first Additional Solicitor General of India. She has been working towards the protection of human rights and the rights of women.
Jaisingh argued in several cases, including Mary Roy's case which further led to woman acquiring equal inheritance rights for the Syrian Christian woman in Kerala. She has been involved in cases relating to discrimination against women like a woman IAS officer prosecuted KPS Gill for outraging her modesty, it was one of the first cases of sexual harassment prosecuted. She has been part of various landmark judgments like in Gita Hariharan case where it was held that the mother was also the 'natural guardian' of her minor children. In the year 2016, she challenged the process of designating a senior advocate in the Supreme Court of India.
Meenakshi Arora
Meenakshi Arora is a designated senior advocate at Supreme Court and graduated in law from M. S University of Baroda. She is the fifth woman titled as a senior advocate by the Supreme Court. In the year 2010, she was recommended by judges' collegium for promotion as a judge at Delhi High Court, but she withdrew her name from the judgeship. She has also been part of the standing counsel for the Election Commission of India (ECI).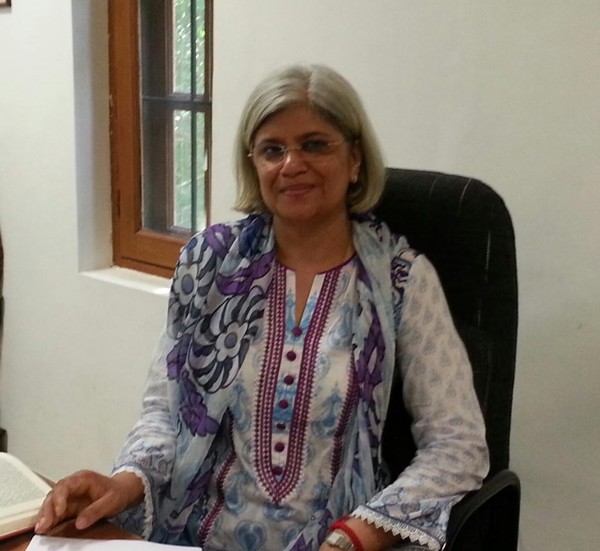 Arora was a part of the drafting committee of forming regulations of the Gender Sensitization and Sexual Harassment of Women at the Supreme Court of India (Prevention, Prohibition and Redressal), Regulations 2013 in the interest of protecting and providing grievance redressal to female lawyers from any kind of Sexual Harassment at the Supreme Court of India.
Zia Mody
Zia Mody is an Indian Corporate Lawyer and a businesswoman. She graduated in law from Selwyn College, Cambridge and gained her master's degree from Harvard Law School. She cleared exams of the New York State Bar to work as an attorney there.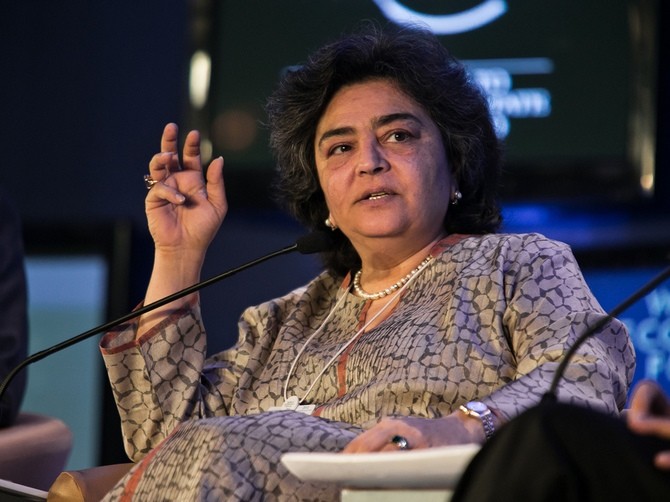 She started her practice in the Mumbai in 1984 and later merged twice with two firms to form AZB and Partners which is one of India's largest law firms. Zia created a name in the industry of corporate law and was considered to be 'Leading Lawyer'. She got featured in many famous top lists like Acristas Star 2018, IFLR1000 Women Leaders 2018and the Legal 500 Asia-Pacific 2018 and so on.
She has been part of various national and international bodies like Hong Kong and Shanghai Banking Corporation, served as Vice President and Member of the London Court of International Arbitration and so on.
A famous personality and business tycoon Mukesh Ambani said that she's much more than just a lawyer.
"Loved reading this piece by
Rashi Chandok
?
Join LAWyersClubIndia's network for daily News Updates, Judgment Summaries, Articles, Forum Threads, Online Law Courses, and MUCH MORE!!"
Tags :
others