Top Countries With the Most Immigrant-Friendly Policies
Relocating to another country is a thrilling and transformative choice, but it's far from a simple endeavor. It demands careful consideration, thorough assessment, and a well-defined course of action before taking the significant step.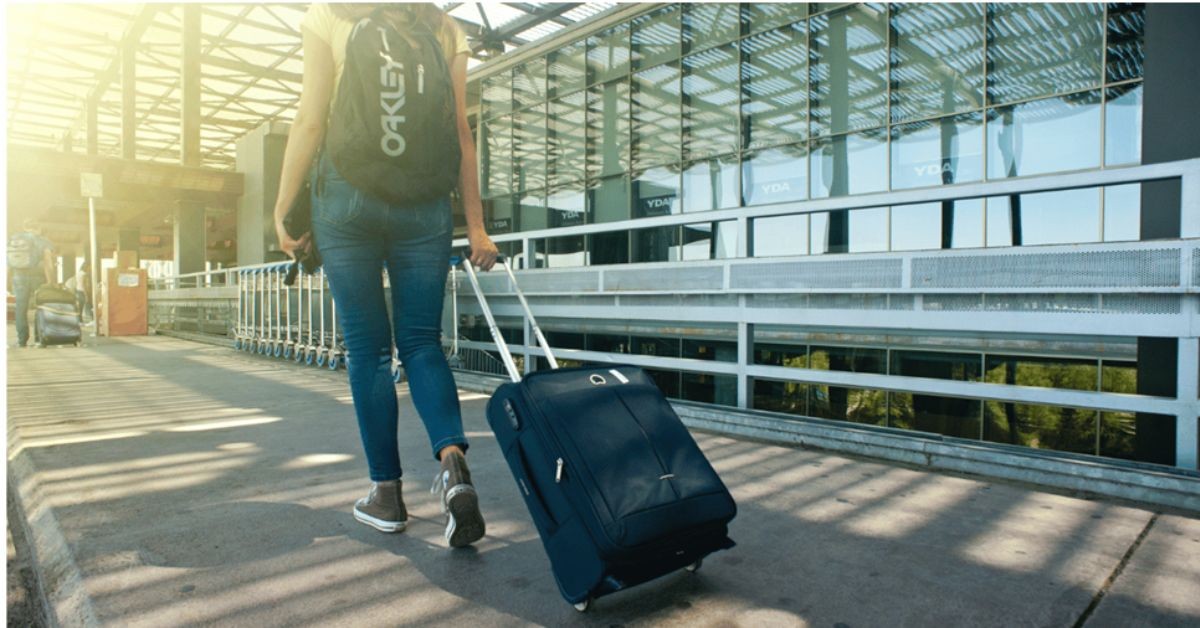 11 Best Immigrant-Friendly Countries in the World
Moving further let us explore which are the top immigration friendly countries or destinations for students and expats all around the world.
1. Canada
Canada immigration is an ideal choice for those seeking comfort and safety when immigrating to an English-speaking country. Renowned for its immigrant-friendly environment Canada is all set to welcome 500,000 new permanent residents by 2025.
With a welcoming immigration policy, Canada has consistently provided a secure haven for immigrants and intends to continue doing so while recognizing their role in the country's economic prosperity.
Additionally, Canada boasts top-tier universities, low crime rates, minimal violence, and a high quality of life, making it a top-choice destination for immigration.
2. Germany
Germany, boasting a strong economy and the EU's lowest unemployment rates, attracts immigrants with its vibrant cities like Berlin and Munich, picturesque landscapes, and rich culture.
Germany houses over 9 million foreigners, enticed by its robust welfare system guaranteeing citizens' welfare. It extends unemployment benefits to even non-working individuals and enforces equality laws that grant immigrants equivalent rights as citizens..
Commonly issued visas cover family reunification, business investment, employment offers, and study, with a preference for skilled workers and financial stability proof in all cases.
3. Australia
Australia, famous for its wildlife, beckons as an ideal place to settle. The rules concerning Australia PR are uncomplicated, along with offering high-quality education, living standards, and ample job prospects.
While it can be pricey, generous salaries offset the cost, rendering Australia an accessible immigration destination. Adelaide, Melbourne, and Perth consistently rate among the world's most livable cities.
4. New Zealand
Why love New Zealand? It's diverse and welcoming. Despite prosperity, it needs skilled people and offers well-paying jobs. New Zealand offers more than just a high quality of life.
It consistently ranks in the top ten of the World Human Development Index, indicating excellent life expectancy, literacy, education, and living standards. It's also entrepreneur-friendly with an excellent public healthcare system, making it a top choice for families and immigrants.
5. Singapore
Singapore, a highly developed Asian country, offers relatively lenient immigration and citizenship rules. It's a top choice for immigrants from Malaysia, China, India, and Indonesia, While it ranks well on the human development index, living costs are steep due to limited space and high population density.
Eligibility for residency includes family ties, employment passes, student status, or investment. Permanent residents can apply for citizenship after two years, with students needing three years of residency and passing national exams.
6. United States
The U.S. is a top immigration choice, especially for professionals. It boasts a high standard of living and above-average salaries. Immigration options vary, including Diversity Visas for low-immigration-rate countries, Work Visas for skilled individuals, Family Programs for those with U.S. connections, and Study Visas for students.
The U.S. offers robust opportunities with its world-leading economy, hosting major companies like Apple, Amazon, and Google. Plus, its diverse landscapes, from sunny beaches to snowy mountains, make it an attractive destination for all.
7. Denmark
Denmark offers immediate work and residency permits through the Positive List Scheme, targeting job shortages in fields like engineering, IT, healthcare, and more. This scheme provides a four-year initial stay, extendable with the same job.
The Pay Limit Scheme, for jobs with specific salaries, also offers a four-year permit, extendable with continuous employment. Both schemes allow family members, including spouses and children under 18, to apply for residence permits, with spouses permitted to work during this period.
8. Spain
Spain, a growing hotspot for travelers and remote workers, has introduced a digital nomad visa, permitting a year-long stay while working for any employer, extendable up to three years in specific cases.
This initiative aims to boost social and economic activity in less-populated regions, including serene beach towns and charming villages, providing foreigners with a tranquil lifestyle away from crowded tourist destinations.
9. United Kingdom
The United Kingdom boasts the world's largest job market, appealing to immigrants due to its lucrative incomes and research-driven education system. The UK actively invites skilled individuals for work and study to meet its demand for expertise.
While British policies may experience periods of stricter controls and limitations, immigration will continue to hold a pivotal position in the realms of UK politics and economics.
10. France
In 2017, France introduced the French tech visa, one of the EU's most accessible options for tech professionals. It grants a lengthy four-year residency to tech workers, investors, and entrepreneurs, boosting the nation's tech sector.
Around the world, various countries are striving to become more immigration-friendly by offering attractive visa programs for international citizens, supporting work, study, and business opportunities.
11. Austria
Austria holds the 18th position in global quality of life rankings, but its capital city claims the top spot as the most livable city. Every year, the Economist Intelligence Unit assesses 140 cities across five categories: stability, health, culture and environment, education, and infrastructure. In 2018, Vienna surpassed Melbourne, which had held the top spot for seven consecutive years.
To relocate to Austria and obtain legal residency, it typically takes 90 days through an investment program requiring a minimum investment of €100,000.
What Factors Determine a Country to be Immigrant Friendly?
Countries deemed most welcoming to immigrants typically combine accessible policies with societal acceptance to create a hospitable environment. These nations facilitate relatively straightforward legal entry, work permits, or even permanent residency.
*However, it is important to note that not all countries grant citizenship rights to immigrants, like many Gulf nations.
As per the International Organization for Migration (IOM) Report 2022, in 2019, approximately 67% of migrant workers, or around 113.9 million individuals, resided in high-income countries, while 29% lived in middle-income countries, and 3.6% were in low-income host countries.
Therefore, when evaluating the best countries for immigrants, it makes sense to consider those with a combination of stable employment opportunities for foreign-born populations and a high quality of life. The prevalence of migrants in high-income countries aligns with this assessment.
Quick Highlights of International Immigration Statistics
Gallup's 2023 survey states that people's desire to migrate reached its highest point in a decade in 2021.
The OECD's 2022 report offers the latest annual, long-term immigration data by country. In 2021, the number of permanent-type migrants, those planning to stay in their destination country, was lower than usual due to the pandemic's effects. However, these figures were more representative than the 2020 data, which showed even larger declines linked to COVID-19.
In 2021, the Organization for Economic Cooperation and Development (OECD) countries observed nearly 5 million new permanent immigrants. Although this marked a rebound from the drastic drop in migration in 2020, it was still over half a million short of 2019 levels.
Which is Your Destination Choice Among the Immigrant Friendly Countries?
Whether it's Canada's warmth, Germany's economic prowess, or New Zealand's high quality of life, these countries demonstrate the value of diversity and the benefits it brings to their societies and economies.
The world is home to several immigrant-friendly nations, each with its own appeal and opportunities. Immigration remains a powerful force for progress and enrichment in these welcoming destinations.
"Loved reading this piece by
Yaksh Sharma
?
Join LAWyersClubIndia's network for daily News Updates, Judgment Summaries, Articles, Forum Threads, Online Law Courses, and MUCH MORE!!"
Tags :
Others