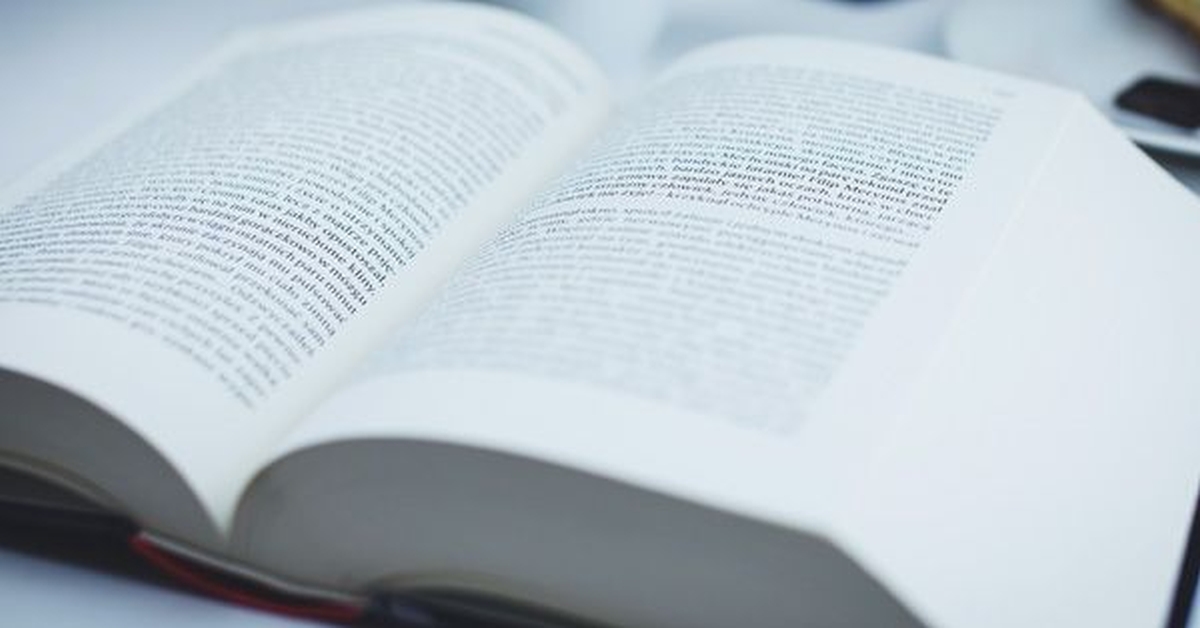 The Constitution of India is the fountainhead from which all our laws derive their authority and force. Transfer petitionscan be presented at various stages of a trial. They can be presented before the High Court or the Supreme Court. They seek that depending on a just cause or reason, you request the Court to transfer your case to another district or State.
Article 139A of the Constitution states,
"Transfer of certain cases.
(1) Where cases involving the same or substantially the same questions of law are pending before the Supreme Court and one or more High Courts or before two or more High Courts and the Supreme Court is satisfied on its own motion or an application made by the Attorney-General for India or by a party to any such case that such questions are substantial questions of general importance, the Supreme Court may withdraw the case or cases pending before the High Court or the High Courts and dispose of all the cases itself: Provided that the Supreme Court may after determining the said questions of law return any case so withdrawn together with a copy of its judgment on such questions to the High Court from which the case has been withdrawn, and the High Court shall on receipt thereof, proceed to dispose of the case in conformity with such judgment.
(2) The Supreme Court may, if it deems it expedient so to do for the ends of justice, transfer any case, appeal or other proceedings pending before any High Court to any other High Court."
Where a Transfer petition can be filed?
Transfer petition can either be filed at High Court or at supreme court. If the transfer of a case is within a state then High Court of that State the transfer petition can be filed but if it is interstate then at supreme court.
How are Transfer petitions filed?
Transfer Petitions are filed under Section 25 of the Code of Civil Procedure. Section 25 (1) provides:
On the application of a party, and after notice to the parties, and after hearing such of them as desire to be heard, the Supreme Court may, at any stage, if satisfied that an order under this section is expedient for the ends of justice, direct that any suit, appeal or other proceeding be transferred from a High Court or other Civil Court in one State to a High Court or other Civil Court in any other State.
When the transfer of a case is sought-after from the State of Jammu and Kashmir. Code of Civil Procedure doesn't apply to the State and thus the provisions of Section 25 of the Code of Civil Procedure additionally wouldn't apply.
In Dr. Subramaniam Swamy v. Ramakrishna Hegde, the Court held that:
The paramount consideration for transfer of a case under Section 25 of Code of Civil Procedure must be the requirement of justice.
Also, Section 406 of the Code of Criminal Procedureempowers the Supreme Court of India to transfer criminal cases and appeal unfinished in one court to a different court or from a Judicature subordinate to at least one court to a different judicature of equal or superior jurisdiction subordinate to a different court.
In which cases a transfer petition can be filed?
A transfer petition can be sought in any kind of case be it matrimonial or a civil or a criminal case having its main aim to give justice to the seekers.
It was held that the mere convenience of the parties or anyone of them might not be enough for the exercise of power, however, it ought to even be shown that trial within the chosen forum will result in denial of justice. The Court any control that if the ends of justice therefore demand and also the transfer of the case is imperative, there ought to be no hesitation to transfer the case. The proper of the dominus litis to decide on the forum and thought of complainant's convenience etc. cannot eclipse the necessity of justice. Justice should be done in any respect costs; if necessary by the transfer of the case from" one court to a different as held in the case of Dr. Subramaniam Swamy v. Ramakrishna Hegde.
Grounds on which a Transfer can be sought.
Transfer petitions are mostly filed in matrimonial cases on the plea of wife.
Transfer of the cases can be sought on various grounds in a matrimonial case; they are:
Prejudice in that jurisdiction that husband's family is very infuential and will hamper the fair proceedings.
Threat to life- Again being influential is a good ground for having a threat to life.
Old and ailing parents
Being a single woman without any support-If there is no support from father side then that is the good ground for seeking transfer.
Medical History- Medical proof should be attached in case of medical ailment
No source of income- If wife is not working is a good ground
Simultaneous Jurisdiction
Grounds on which the transfer petition be dismissed
Rather as a matter of fact, the husband cannot always be made to suffer and there are various judgements passed by the Hon'able supreme Court, wherein the husband can counter the allegations made by wife and protect himself from being further harassed.
Defence of these could be as follows:
If the wife claims to have a minor child then grandparents can be asked to look after the child and merely on this ground the petition can't be transferred (Anandita Das v. Sirjit Dey, 2006)
If the wife claims a far distance then effort to prevent a transfer,the husband can make offer to bear 2nd class AC tickets for the woman to travel and her stay expenses.
If the wife claims a threat to her life and she cannot commute ,strong proof is needed to be shown, and merely by stating a fear to her life, the court will not be inclined to transfer the case, merely because petitioner is a lady does not mean she cannot travel'as stated by the SC in Priti Sharma v. Manjeet in 2005
Men who have kids custody with them can rely on Jaishreee Banarjee vs. Abhirup Banarjee to get proceedings in their favour.
Some cases of where the Transfer Application was being filed

InAvtar Singh and Co. Pvt. Ltd. v. S.S. Enterprises, a petition was filed, underSection 25 CPCfor transfer of the suit from the Calcutta High Court to the District Court at Kanpur where a suit was already pending. The Court directed the Calcutta suit to be transferred to Kanpur taking under consideration of proven fact that Kanpur suit was filed earlier in purpose of time and that the suit was filed in Calcutta was within the nature of a cross-suit.

InKiran Ramanlal Jani Vs Gulam Kadar, .the petitioner had prayed for transfer of a motor accident claim from Jammu and Kashmir to Gujarat. The Court allowed the transfer petition in the absence of any objection on behalf of the respondents and their non-appearance even when in service. It is, however, submitted that there has to be a sound legal basis for such transfer, when the party wishes a transfer of a case from Gujarat to the State of Jammu and Kashmir, the acceptable course would be to file a petition for special leave under Article 136 against the order directing issue of summons, personal appearance, etc. Once the Court is seized of the matter under Article 136 of the Constitution, it would have power under Article 142 to direct transfer, in order to do complete justice.

In Kalpana Devi Prakash Thakar Vs Dev PrakashThakar, the Court disallowed the wife's plea for transfer of the matrimonial proceedings from Mumbai. to Palanpur, Gujarat taking into account the following considerations:

(i) The husband was a medical practitioner and his absence from Mumbai would cause inconvenience to his patients;
(ii) His old and ailing mother who. lived with him needed regular medical check-ups and constant care;
(iii) The witnesses were principally from Mumbai; .
{iv} The wife had relatives in Mumbai with whom she could stay .whenever she went there-for the case;
(v) The husband was ready to bear the expenses of travel and also the traveling expenses of the escort.
(vi) Palanpur was well connected to Mumbai by train

In State of Assam vs Dr. Brojen Gogoi,the Supreme Court while setting aside an order of the Bombay High Court granting anticipatory bail on the ground that the State of Assam was not heard; directed transfer of the application for anticipatory bail to the Gauhati High Court on the ground that the alleged offences could have been committed only within the territorial jurisdiction of the Gauhati High Court and it was that High Court, which was the appropriate forum to deal with an application for anticipatory bail. This case is an authority for the proposition that the Court can act suo motu under Section 406 of CrPC, if it feels the interests of justice so require."

InAyyannar Agencies v.Sri Vishnu Cement Ltd, five complaints had been filed by the respondent under Section 138 of the Negotiable Instruments Act before the Court of the Metropolitan Magistrate at Chennai and thereafter one complaint was filed before the Metropolitan Magistrate at Hyderabad against the petitioners in respect of two cheques for the same offences under Section 138 of the Negotiable Instruments Act. Transfer was sought of the Hyderabad case to Chennai on the ground that parties in all cases were the same and the offence is of the same nature though pertaining to different cheques. The Court allowed the petition for transfer holding that the transfer prayed for could only be in the interests of justice and for the convenience of conducting the trial and disposal of all the cases.

In Abdul Madani v. State of Tamil Nadu, the Court disallowed the plea for transfer. The petitioners-prayed for transfer of the case pending against them in Tamil Nadu to Kerala alleging that the surcharged communal atmosphere in Tamil Nadu made the conduct of a fair trial impossible. The Court found as a matter of fact that a fair and speedy trial of the case was possible and the accused persons need not have any cause for apprehension. The court observed that the apprehension of not getting a fair and impartial trial is required to be reasonable and not imaginary. The Court observed that no universal or hard and fast rules can be prescribed for deciding the transfer petition, which always had to be decided on the basis of the facts of each case. The Court also observed that the convenience of the parties, including the witnesses to be produced at the trial was a relevant consideration, that convenience of the parties does not necessarily' mean the convenience of the petitioner alone and that convenience for the purpose of transfer means the convenience of the prosecution, other accused, the witnesses and the larger interests of the, society.

Conclusion

"Assurance of a fair trial is the first imperative of the dispensation of justice and therefore the central criterion for the court to consider when a motion for transfer is made is not the hypersensitivity or relative convenience of a party or simple handiness of legal services or like mine-grievances. something more substantial a lot of compelling, a lot of imperilling from the point of read of public justice and its attendant surroundings, is needy if the Court is to exercise its power of transfer; this is the cardinal principle though the circumstances may be myriad and vary from case to case, stated by Krishna Iyer InManeka Sanjay Gandhi v. Miss Rani Jethmalani!

Tags :