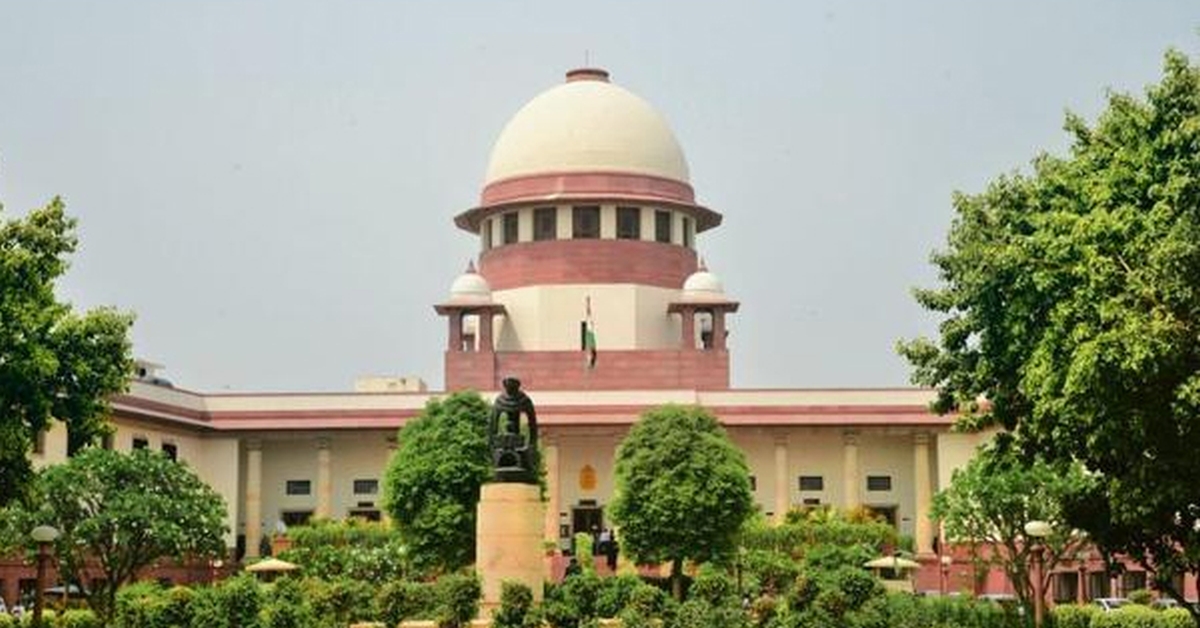 SUMMARY
• The Supreme Court has dismissed a petition filed by 1993 Mumbai blasts convict Muhammad Moin Faridulla challenging its March 21, 2013 decision upholding the sentence of rigorous imprisonment for life.
• Qureshi, who was 17 years and 3 months old when he loaded vehicles with explosives and fitted them with timers to devastating effect on March 12, 1993 in Mumbai, had invoked the provisions of Juvenile Justice Act to seek leniency.
• A petition was filed in SC under Article 32 seeking a writ of certiorari for setting aside the sentence, extending the benefit of juvenility, while maintaining the conviction.
• Senior Advocate S. Nagamuthu, appearing for the petitioner, drew the attention of the bench to the 2004 apex court decision in Madan Singh v. State of Bihar, where two persons, facing trial for alleged commission of various offences punishable under IPC, TADA Act and Arms Act, were held to be juveniles within the meaning of Juvenile Justice Care Protection of Children Act, 2000 and were entitled to the benefit under the said Act.
• S. Nagamuthu was told that recently, there was a case where the issue of juvenility was raised for the first time before this court. There was a prisoner under section 302 who did not have legal aid. He wrote a letter from jail.
• There was just one line saying that he had been less than 17 years of age at the time the crime was committed. A legal aid counsel was immediately appointed to drafted a review petition on this ground.
BACKGROUND
• After blasts at Mumbai on March 12, 1993, the petitioner was arrested on April 20,1993.
• He was arraigned as Accused no. 43. During the trial, the petitioner moved an application before the Designated Court seeking protection under the Juvenile Justice Act, 2000.
• The application was contested and on September 22, 2006, the Designated Court dismissed the application.
• By a judgement and order dated December 4, 2006 and July 24, 2007, the Designated Court, under TADA, convicted the petitioner and sentenced him to rigorous imprisonment for life.
• The petitioner filed a statutory appeal before the Supreme Court against the conviction. He also filed an appeal on the issue of juvenility, which appeal was disposed off on February 19, 2010, granting liberty to the petitioner to pursue his rights in the main appeal against the conviction.
• Subsequently, on March 21, 2013, the appeal against conviction was dismissed, holding that the TADA is a special purpose legislation and will have precedence over any other Acts.
• The review petition of the petitioner was also dismissed on July 17, 2014.
BENCH'S POINT OF VIEW
• "That aspect was not under appeal before the Supreme Court. This is not a judgment of our court on that point", noted Justice Chandrachud. However, the bench recorded Mr. Nagamuthu's submission that he seeks to rely on an order in the criminal appeal in the 1993 serial Rajdhani Express blasts, where the court had allowed the plea of juvenility plea to be raised.

• The issue of juvenility was raised before the Designated Court and this Court and has been dealt with specifically. This petition under Article 32 requires this Court to overturn the sentence of the petitioner which was imposed as an outcome of the TADA case. When conviction has attained finality, remedy under Article 32 is not available. However, we have allowed Mr. Nagamuthu to take the remedy available in law.Despite the burden and the number of review petitions, we judge follow reviews very carefully" noted Justice Chandrachud

• The judge then proceeded to remark, "The jurisdiction of review and curative petitions was carved out as a genuine remedy. But you won't believe the number of review petitions we get! The petitions don't even mention the error apparent on the face of the record; they just state the grounds like a SLP! 99% of the review petitions are like this! As judges, we are conscientious and we are worried - we quickly look through the grounds - it is very important that something doesn't miss the court...but it doesn't happen in our Court"

• "I feel guilty. This is how I should have done things during my tenure as a judge", said Mr. Nagamuthu, having been a judge of the Madras High Court.

• "But now you are doing yeoman service on that side. You require strong lawyers on that side and judges on this side", remarked Justice Chandrachud.

WHAT DO YOU THINK ABOUT THE REMARK OF THE COURT? SHOULD THE PETITIONER BE ALLOWED TO FILED A PLEA UNDER ARTICLE 32, EVEN WHEN THE CASE WAS EARLIER CLOSED? LET US KNOW YOU VIEWS IN THE COMMENTS BELOW!

Tags :