Gaya, a dry and dusty city some 116 km from state capital Patna, is among the areas in Bihar worst affected by the heat wave; deaths have also been reported from Aurangabad and Nawada, with 27 dying in Aurangabad alone last week.[1]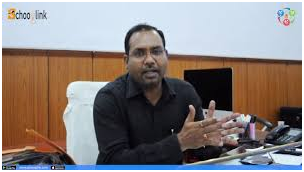 IMAGE 1: Mr. Abhishek Singh, IAS, District Magistrate GAYA, BIHAR.
Due to extreme heat wave which took away the lives of more than 150 people in the district of Gaya, the District Magistrate has imposed Section 144 to cope up with the ever-increasing rate of people being hospitalised due to heat stroke in the past few days.
The order published by DM proclaims that the habitants are restrained from going out of their homes and all the construction as well as other outdoor activities including that of manual labour is banned between 11 AM to 04 PM because it is the slot in which most of the mishappenings were noticed & noted. Moreover, the breach of the same shall attract penalty.
The work under MNREGA programmes will not be done after 10:30 am and no meeting will be allowed in open spaces during this time. All government schools in Bihar will remain closed till June 22 due to prevailing heatwave conditions.[2]
[1] Manish Kumar, In Bihar's Gaya, Tough Law Invoked As Heatwave Kills Over 70, NDTV (June 18, 2019, 08:42 AM), https://www.ndtv.com/india-news/in-bihars-gaya-tough-law-invoked-as-heatwave-kills-over-60-2054554.
[2] Zee Media Bureau, Heatwave kills 117 people in Bihar, Section 144 imposed in Gaya, ZEE NEWS (June 18, 2019, 08:52 AM), https://zeenews.india.com/india/heatwave-kills-117-people-in-bihar-section-144-imposed-in-gaya-2212209.html.