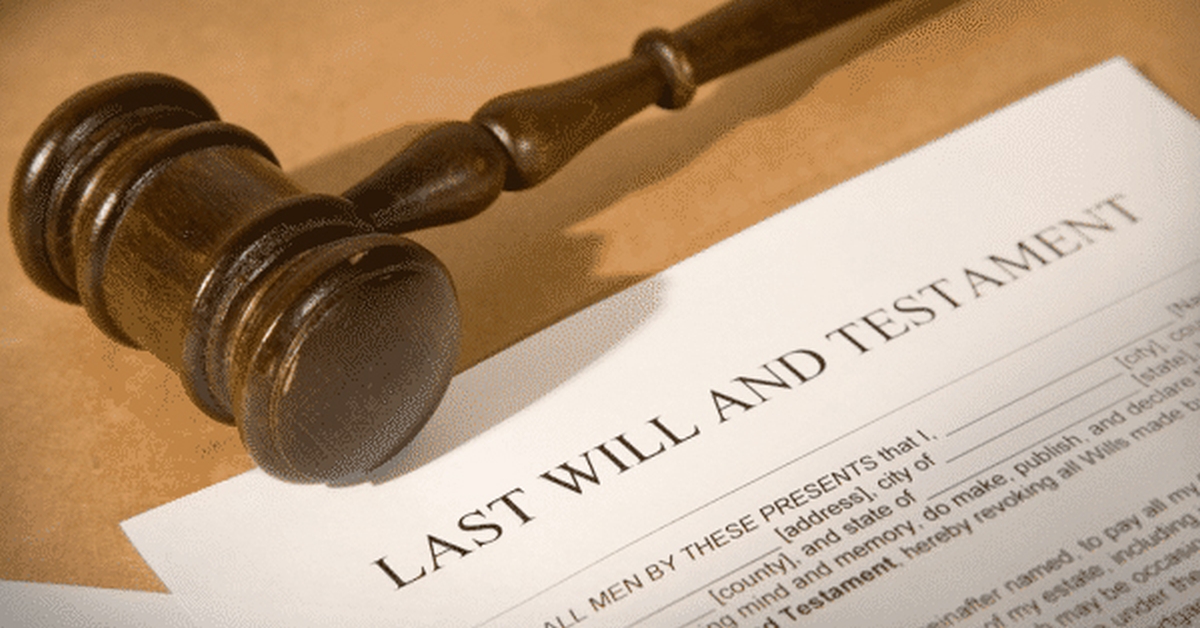 According to section 2(h) of the Indian Succession Act, 1925 defines the will which means legal declaration of the intention of a testator with respect to his property which he desires to be carried into effect after his death ..Thus, the Will is a legal document declaring a person's willingness after his/her death to whom his/her property would have the right to get disposed of., and a person who makes a will and dies it is testate. A person who does not make a will and dies is intestate. A person can make Will on any person as he/she desires e.g. legal heirs, close family member, trust worth servant, nurse, or to a friend etc., The Will is to be attested by at least two persons.of witnesses. The object of Will is created after death that property ought to get disposed of as per desire or willingness as the case may be of a person. The will have effect only on the demise of the testator or Executant.
WHY' WILL'' TO BE MADE:
In my view the following are major reasons why a WILL must be made
1..Due to unnatural death like motor accidents or natural calamities
2. To avoid family disputes. No confusion among family members and relatives as how to dispose the property.
3. For the Requirement of family members like infant children, widow daughter, handicapped son etc., to provide needs and requirements of them a some share for them on property.
4. For Tax planing. i.e to create Trust, HUF etc.
5. To appoint executors,for creating trusts, and for appointing guardians of minor children etc.
6. Will can be revoked during the life time of testator.
ELIGIBLE PERSON TO MAKE WILL:
1. According to section 59 of the India Succession Act, any sound mind person other than minor may dispose his property by will..
2.Dumb or blind or Deaf person can also make Will.
3. A married woman can make a will of her property, subject to the condition that she is not debarred from making a Will.
KINDS OF WILL:
Mutual Will.
Joint Will.
Conditional Will.
Duplicate Will.
Sham Will--Will prepared for collateral purpose.
Holograph Will - Wholly in handwriting of the testator.
Concurrent Will
Privileged and unprivileged Wills.
REGISTRATION OF A WILL:
Registration of a will may or may not be necessary. The Will may be registered at Registrar or Sub-Registrar Office with testator and witnesses for attestation. In case after registration if any amendment,revocation or any subsequent will that may also need to be registered.The advantage of registered Will is free from encumbrance, stolen, altered or mutilated etc.,The will be secured is Register office if registered.The duplication of will cannot be prepared if registered and registration of will requires no stamp duty.
PROBATE:
Probate is defined u/s 2(f) of the Indian Succession Act,it is a conclusive legal part of the grant made to the person. in other words, it is the evidence of validity and execution of the Will and the testamentary capacity of the testator. A will be certified under the seal of a court of competent jurisdiction. As per Section 222 of the Indian Succession Act, 1925, a probate can be granted only to the executor. Thus,Probate will be granted to the executors appoint by the will. A probate is must if the Will is for immovable assets in other states. Probate for an immovable property there are some exception.
WHEN NO WILL IS MADE:
When a person dies without making any will,said to have died intestate. Under these circumstances the Law of Succession Act,1956, come into role. The legal heirs of the demised person has to apply for succession certificate in Civil Court. On possession of succession certificate,The property will be distributed in accordance with list of class I & II legal heirs. A child in womb at the time death of intestate, and subsequently born alive has the same right as if born before death of intestate.Inheritance is deemed to be vested to the child.

Thus, it can be concluded that after having known advantage of making a Will and after the death of a person, the property should be distributed according to the deceased desire. Therefore, it is vital to make a Will for many reasons.Will made at last will be a valid Will. Further is article is only at glance and not exhaustive. Readers may however, refer the law before taking any reference to this article and views expressed above are purely of the author.

Tags :