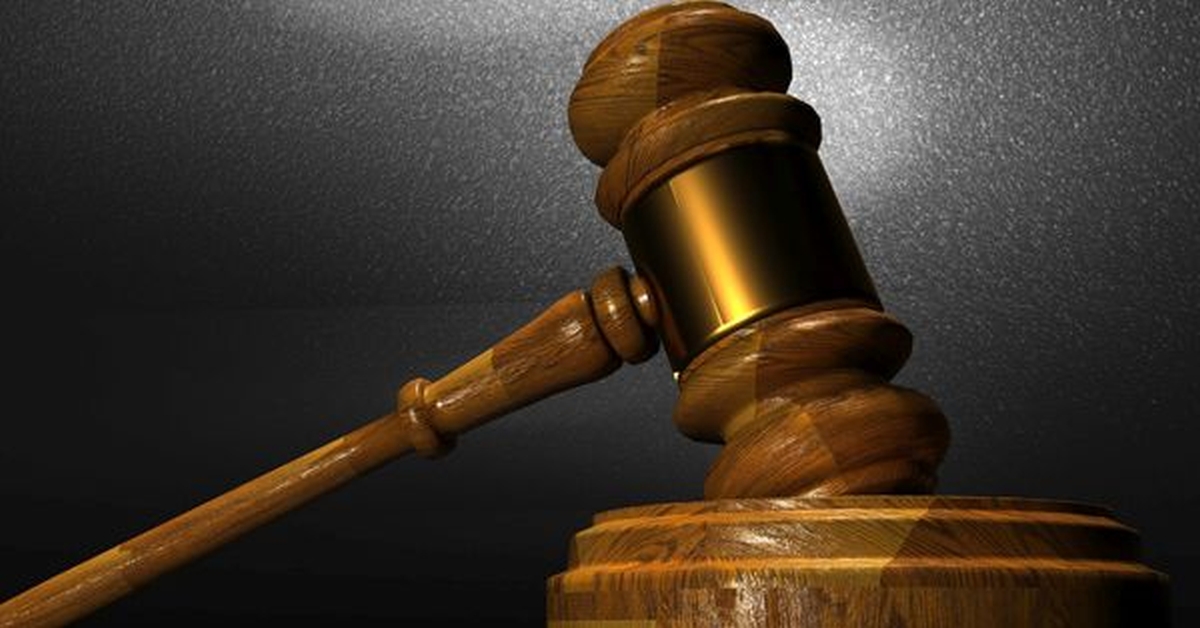 SYNOPSIS:
In a recent petition brought forward by the NGO headed by Kailash Satyarthi, it has been highlighted that the issue of child trafficking will shoot up again as the lockdown is over and travel restrictions are lifted. This has brought in a pertinent issue that crosses boundaries and has been a menace all across the globe, that is, Child Trafficking. This article analyses the issue at hand and how India deals with the same by listing various laws and legislations to combat the same.
INTRODUCTION:
In a recent petition before the Supreme Court, filed by Bachpan Bachai Andolan, an NGO headed by Nobel Peace Prize laureate Kailash Satyarthi, alerted that the period of opening up after the National lockdown will see a considerable spike in child trafficking for labor and prostitution. With reference to this petition, a Bench headed by Chief justice of India S.A. Bobde, has asked the Solicitor General, Tushar Mehta to enquire in this particular issue and report back to the court within two weeks. In the petition, the NGO has said that the, "The opening of the lockdown would see a massive spurt in the cases of child trafficking... The pandemic, the lockdown and its aftermath would have a dauntingly adverse impact on children".
While the issue of child trafficking is not new to the Indian society, the chances are that the gradual lifting of the lockdown and the ongoing pandemic has surely heightened the already illegal and widespread offence, which spans across various levels of the society. Child trafficking is a subset of human trafficking which is the practice/action of illegally transporting people from one country or area, for the purpose of forced labor, sale, or sexual exploitation. The term sexual exploitation of children refers to criminal practices that demean, degrade and threaten the physical and psychological integrity of children, in particular, sexual abuse by an adult and remuneration in cash or kind to a child or third person(s).Trafficking is a serious criminal activity which has plagued the strongest of the nation. It is a serious act of violation of human rights. According to a report published by the U.S. Department of State, "India is a source, destination and transit country for men, women and children subjected to forced labour and sex trafficking…The majority of India's trafficking problem is internal, and those from the most disadvantaged social strata- lowest caste Dalits, members of tribal communities, religious minorities and women and girls from excluded groups – are most vulnerable."
Child trafficking is not just limited to sexual trafficking, it extends to child prostitution, child labor, in some cases recruiting for terror-based activities, child marriages etc. It is worth noting that the children in India are more susceptible and vulnerable to exploitation due to lack of education, prevalence of orthodox ideologies and presence of poverty. With thousands of children still working in brick kilns, construction sites, and agricultural land, trafficking for the sake of forced child labor is widely prevalent. Apart from this, horrific stories emerge daily of girls as young as 9 years old being forced into the sex trade. Further, children are also sold by their parents to work in factory and industries that are highly dangerous with toxic environments. According to a report by Al Jazeera, more than 10 million children and teenagers between the ages of five and 14 are forced to work in the country, often through trafficking and bondage.
Further according to the 2012 Global Report on Trafficking in Persons released by United Nations Office on Drug and Crime (UNODC) has revealed that 27 per cent of all victims of human trafficking officially detected globally between year 2007 and 2010 are children. Over 2010-2014, out of the 3.85 lakh children who went missing across the country, 61% were girls. For example, the number of missing girls in the state of Andhra Pradesh stands at a shocking 11,625 as against 6,915 missing boys (The Times of India).
LEGAL PROVISIONS:
There are several legal provisions present on national and international level. Under the Constitution of India:
Article 23 vows to protect against exploitation, prohibits traffic in humans and beggar and makes this practice punishable under law.
Article 24 protects children below age 14 from working in factories, mines or other hazardous employment.
Article 21 talks about the right to life of every person, which includes safety, security, and dignity.
Under the Indian Penal Code, 1860, there are several provisions are which deal with protection of children from exploitation.
Under section 366A, any minor girl under the age of eighteen years to go to any such place with intent to forced or seduced illicitly.
Under section366B, importing any girl under twenty-one years with the intent that she will be, forced or seduced to illicit intercourse with another person is a punishable offence.
Under section 374 any person is punished who unlawfully compels any person into labor against his/her will.
Section 359 to 369 talk about various categories of kidnapping and abduction such as kidnapping of minors.
Section 363-A states that any person who kidnaps or maims a minor for the purposes of begging, shall be liable for punishment of life imprisonment and fine.
Section 369 states that the act of kidnapping or abducting a child under the age of ten years with the intent to steal from its person is punishable for a term which may extend up to seven years and shall also be liable for fine.
Section 370 specifically talks about trafficking of a person. This offence is cognizable, non-bailable and triable in the Court of Sessions.
Further, section 370A lays down the offence of exploitation of a trafficked person.
Under section 372, selling of minor for the purpose of prostitution is a punishable of offence with the punishment of imprisonment, which can extend up to 10 years.
Section 375 states that the offence of buying a minor for purposes of prostitution shall be punishable with imprisonment which may extend to 10 years and fine.
LEGISLATIONS WHICH AID IN PREVENTING TRAFFICKING AND EXPLOITATION OF A CHILD:
Protection of Children from Sexual Offences Act, 2012: The POCSO act deals with the issues surrounding sexual exploitation of minors. People who traffic children for sexual purposes are also punishable under the provisions relating to abetment in the Act. The Act prescribes stringent punishment graded as per the gravity of the offence, with a maximum term of rigorous imprisonment for life, and fine.
Immoral Traffic (Prevention) Act, 1956: This Act mainly deals with the prevention of trafficking and sexual exploitation for commercial purposes.
Child Labor (Prohibition and Regulation), 1986:The Act prohibits employment of children below specific age and in certain specified occupations. It also imposes punishment for the employment of minor children.
Juvenile Justice (Care and Protection) Act, 2015: The law is relevant for children who are vulnerable and are therefore likely tobe the victim of trafficking. It protects juveniles in need of care and protection.
Information Technology Act, 2000: The act penalizes the communication and transmission of any derogatory material, online and thus addresses the issue of child pornography. Section 67A aims at punishing for the publication or transmission of material containing sexually explicit act in electronic form and section 68B punishes publication or transmission of material depicting children in sexual explicit act in electronic form.
INTERNATIONAL CONVENTIONS RATIFIED BY INDIA WHICH DEAL WITH CHILD RIGHTS:
United Nations Convention on the Rights of Child
Worst Forms of Child Labor Convention, 1999
Optional Protocol on the Involvement of Children in Armed Conflict
Optional Protocol on the Sale of Children, Child Prostitution and Child Pornography
CONCLUSION:
Even though there are a plethora of laws which protect children from sexual exploitation and trafficking, the problem persists. In the petition brought forth the Apex Court, the NGO has highlighted the issue of child trafficking increasing again as the restrictions are being lifted and lockdown has ended. Do we need a country wide lockdown to curb the menace of child trafficking? From the above analysis we can deduce that while there are plenty of laws, the implementation of the same is the real issue. There have been several cases of trafficking of young girls across the borders of Nepal and India for the purpose of exploitation. This shows that exploitation is not wholly a domestic issue and hence, it is essential that the world deals with this issue together. There are several ways that this issue can be dealt with, other than the legal provisions. Better awareness programs, undertaking researches to identify the lacunas in the system, establishing links between various NGOs, organizations and the governmental authority, are among a few basic ways to make the system a little better. Protection of a child shall be supreme and extremely important as the children of today become the leaders of tomorrow.

Tags :