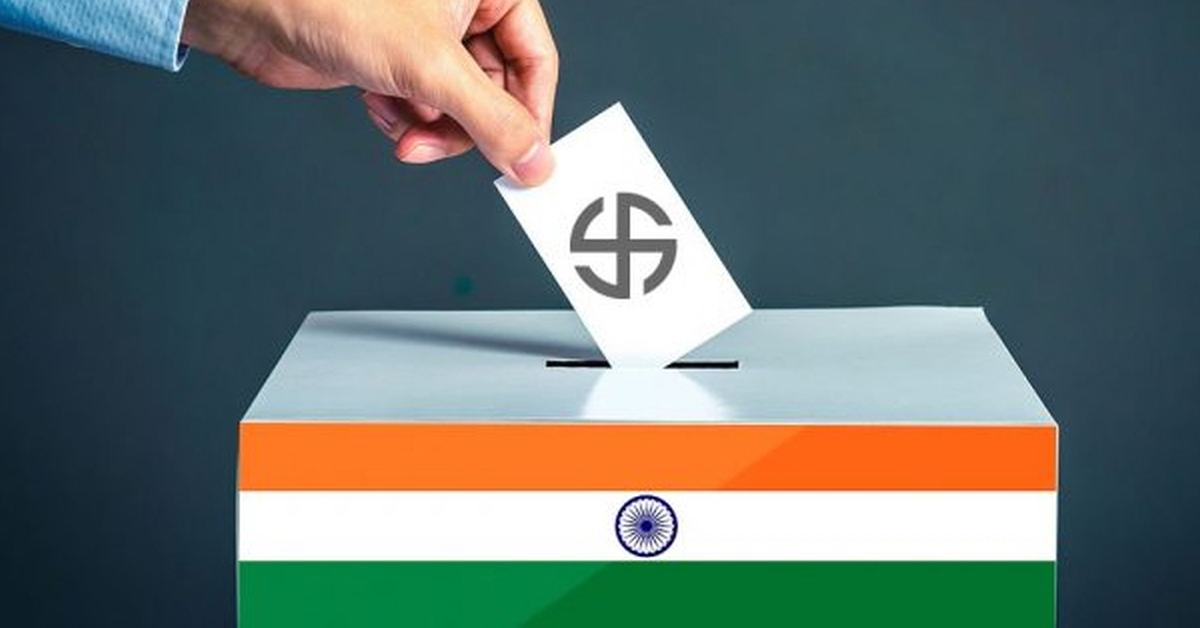 Introduction of Negative voting to reject all the candidates in fray if the voters found unsuitable was already perused under the 170th Report of Law Commission during 1999 but no recommendations were placed thereon. However this method was again taken up under the 20th Law Commission under the Chairmanship of Justice Ajit Prakash Singh and its Report No.255 was submitted on 12th March 2015 to the then Union Minister of Law & Justice Mr. Sadananda Gowda. Recommendations proposed under Chapter XI of the said report are reviewed and studied to evaluate the present status.
The Report observed that Good governance, which is purportedly the motivating factor behind the right to reject, can be successfully achieved without causing the complications introducing the right to reject will entail. Efforts should instead be made to implement the already existing provisions on decriminalizing politics and increasing political awareness; and introduce other provisions such as inner party transparency and election finance reform. The preference of other alternatives to improve the quality of elected representatives instead of favoring the right to reject can be seen from the above comparative practices, which show that Colombia is one of the only countries that has such a provision. Most countries with NOTA-like provisions only count and declare the number of such votes, instead of factoring it in the final election results. For all these reasons, the Law Commission currently rejects the extension of the NOTA principle to introduce a right to reject the candidate and invalidate the election in cases where a majority of the votes have been polled in favour of the NOTA option. However, the issue might be reconsidered again in the future.
BACKGROUND OF THE CONCEPT OF NEGATIVE VOTING
The concept of Negative Voting was laid during the year 2001 and it could take shape onlying the year 2004, the ECI proposed introduction of EVMs and implementation of Rule 49O of the Elections Rules. Since people who wanted to abstain from voting are not protected due to breach in secrecy, Rules 22 & 49B was amended to introduce NOTA as an option. The Background Paper on Electoral Reforms prepared by the Legislative Department of the Law Ministry in 2010 also favoured the introduction of negative voting, but the NCRWC that found it either "impracticable or unnecessary. Given the inaction on the government's part, the People's Union for Civil Liberties filed a PIL on this issue in 2004.
In 2013 thereafter, the Supreme Court struck down Rules 41(2) &(3) and 49O of the Election Rules as being ultra vires section 128 of the RPA and Article 19(1)(a) of the Constitution to the extent they violated the secrecy of voting. Citing section 128, RPA and Rules 39(1), 41, 49M and 49O of the Election Rules, the Court noted that the "secrecy of casting vote is duly recognized and is necessary for strengthening democracy" to maintain the purity of elections. Consequently, given that the right to vote and the right not to vote had been statutorily recognized, the Court held that secrecy had to be maintained regardless of whether voters decide to cast or not cast their votes. The Court also relied on international principles governing the right to secrecy as an integral part of voting and free elections under Article 21(3) of the Universal Declaration of Human Rights and Article 25(b) of the ICCPR. It therefore ruled that voters should have the option of rejecting all candidates who were standing for elections in their constituency and directed the ECI to include the option of NOTA in all Electronic Voting Machines. The premise of the Supreme Court's decision was that secrecy of voting is crucial to maintain the purity of the electoral system. Thus, the apex Court opined that NOTA would empower the people, thereby accelerating effective political participation, since people could abstain and register their discontent (with the low quality of candidates) without fear of reprisal; simultaneously, it would foster the purity of the election process by eventually compelling parties to field better candidates, thereby improving the current situation. The Supreme Court directed the Election Commission to make necessary provision in the ballot papers/EVMs and provide a button for 'None of the Above' (NOTA) in EVMs so that the voters who come to the polling booth and decide not to vote for any of the candidates in the fray, are able to exercise their right not to vote while maintaining their right to secrecy. The provision of NOTA button was first implemented in the State Assembly Elections of Chhattisgarh, Mizoram, Rajasthan, Delhi and Madhya Pradesh in 2013.
COMPARATIVE PRACTICES IN OTHER COUNTRIES:
| | |
| --- | --- |
| COUNTRY | POSITION RELATED TO RIGHT TO REJECT |
| Columbia | If the blank vote gets a majority (50%+1), the election needs to be repeated (only once more) and the earlier candidates in the invalidated election cannot stand again. Hence Not Accepted |
| Neveda and Manitoba Ontario, Alberta, Nova Scotia and Yukon in Canada | NOTA is recognized and do do not let it influence the election results by counting the votes separately or treating them as spoilt ballots. |
| Europe | Spanish law permits voters to validly submit envelopes without ballot papers, which are counted and declared as "blank votes" or "votos en blanco". |
| France and Italy | a blank vote is recorded separately from a void vote, although there is no official space on the ballot. |
| Sweden | Blank ballot papers permit voters to register their protest secretly. Although the votes are considered invalid, they are counted and reported separately from other forms of spoilt or invalid votes. Thus, there is no concept of right to reject. |
| Russia | In 2014 re-introduced the "against all" option on the ballot |
| South America | Brazil with its compulsory voting provisions recognizes both, blank or white votes that are conscious sign of protest, and void or null votes that are spoilt. However, neither is considered valid or counted for election results' purposes. Article 77(2) of the Brazilian Constitution stipulates that only candidates winning a majority of valid votes, excluding blank and invalid votes, will be elected. |
NOTA DATA(2013-2017) BY ASSOCIATION OF DEMOCRATIC REFORMS (ADR)
ADR and National Election Watch (NEW) analysed the number of votes secured by NOTA in various elections since 2013. Brief details as per report is furnished as under:
In 2014, NOTA was first introduced in Lok Sabha Elections. Overall, NOTA secured 60,02,942 (1.08%) votes. Among the NOTA votes in Lok Sabha elections, the highest number of votes (46,559) was in Nilgris constituency in Tamil Nadu. The lowest number of votes (123) NOTA secured was in Lakshadweep. During this period, NOTA has secured 1,33,09,577 (1.33 crores) votes in State Assemblies and Lok Sabha Election combined and on an average NOTA has secured 2,70,616 votes (2.70 lakhs) in the State Assembly Elections.
In the bye- elections in Goa, NCT of Delhi and Andhra Pradesh, a large number of people voted for NOTA, making its vote share the third or fourth highest in the respective constituencies.
In the 2017 Goa Bye-election in Panaji and Valpoi constituencies, NOTA secured the third position with 301(1.94%) and 458(1.99%) votes, respectively.
In the 2017 NCT of Delhi Bye-election in Bawana constituency, NOTA secured the fourth position with 1,413 (1.07%) votes.
In the 2017 Andhra Pradesh Bye election in Nandyal constituency, NOTA secured the fourth position with 1,231(0.71%) votes. It secured more votes than 12 other candidates contesting from the constituency.
Among state assemblies elections, NOTA has secured the highest percentage of votes in 2015, i.e. 2.08% (9,83,176 votes) in 2 states assembly elections of Bihar (9,47,279 votes), NCT Delhi (35,897 votes).
In 2014 NOTA has secured lowest percentage of votes, 0.91% (14,10,644 votes) in 8 states assembly elections (combined) of Andhra Pradesh(3,08,286 votes), Arunachal Pradesh (5,322 votes), Haryana (53,613 votes), Jammu and Kashmir (49,129 votes), Jharkhand (2,35,039 votes), Maharashtra (4,83,459 votes), Odisha (2,71,336 votes) and Sikkim (4,460 votes).
Since its implementation in 2013, NOTA has secured the highest number of votes in Bihar (9, 47,279 votes) State Assembly Elections, 2015 and secured the lowest number of votes in Mizoram (3,810 votes) State Assembly Elections, 2013.
NOTA secured the highest percentage of vote share (3.06%)in Chhattisgarh State Assembly, 2013.
NOTA secured the lowest percentage of vote share.(0.40% )in Delhi State Assembly Elections, 2015.
Constituency wise, NOTA has secured as high as 17,510 votes in Gadchiroli constituency of Maharashtra and as low as 7 votes in Mariyang Geku constituency of Arunachal Pradesh .
In few constituencies of Arunachal Pradesh such as Mukto, Dirang, Seppa West,Pakke Kessang, Doimukh, Sagalee, Palin, Nyapin, Nacho, Taliha and Mebo, NOTA has secured no votes.
Red Alert Constituencies are those which have 3 or more candidates with criminal cases contesting elections. NOTA has secured 22,94,904 votes (22.94 lakhs) in the red alert constituencies in State assembly elections since 2013.
NOTA has secured the highest percentage of votes in red alert constituencies of Chhattisgarh. NOTA secured 2.68% votes (39,896) in 10 red alert constituencies of Chhattisgarh.
Among the Municipal Corporations elections of Delhi and Maharashtra, NOTA secured the highest percentage of vote share (4.58%) in Ulhasnagar and the lowest percentage of vote share (0.58%) in the East Delhi Municipal Corporation.
NOTA secured 49,235 votes in Delhi Municipal Elections, 2017. In the northern region, NOTA secured the highest number of votes, (19762).
In each of the Municipal Corporations of Maharashtra, NOTA has secured more than 1.5% votes.
PRESENT PROPOSAL
NOTA option should be enlarged for the simple reason that it creates an imbalance in voting pattern and help to ensure victory to candidates purely on numerical or arithmetical methods.
Option to exercise for NOTA should remain a secret as he need not disclose the same to the polling officer which is taken notice by all the observers of political parties at the Booth.
Awareness of NOTA option and its consequences and impact on election results should be propagated in all channels and main stream media to educate the electorate as NOTA option should never be propagated as an exercise of waste of vote or waste of time.
If the number of votes cast under NOTA exceeds the number of votes polled for the winning or top candidate, then the election should be countermanded and fresh election process should be notified and no candidate should be declared winner.. This would facilitate or force political parties to nominate honest candidates and improve the quality of membership.
A thorough Data Analysis to be undertaken to understand the pattern of NOTA voting in all the constituencies since its inception in terms of Reserved Constituencies, hard or disturbed areas affected by Extremism & Naxalism, straight or multiple contest of political parties. This would help to figure out the correct pattern about NOTA.
Data related to highest and lowest polled percentage of voter turnout vis-à-vis votes cast under NOTA should be analyzed which could help understand the awareness or impact of NOTA option.
NOTA should be kept as benchmark for de-recognition of political parties. Any party including Independents who are polled less than what NOTA should be debarred for next two years from contesting any elections.
Conclusion : Voters should be given an option to exercise a referendum type voting on the ballot itself to emphasize the need for speedy electoral reforms so that voter turnout increases to a large extent.
Tags :