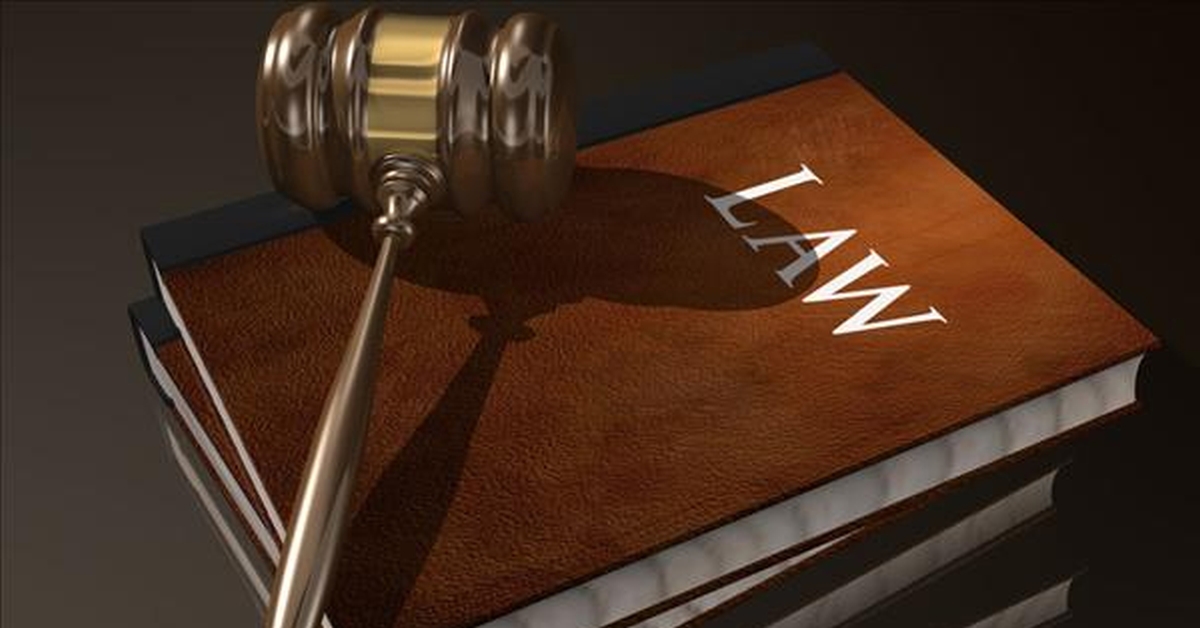 It is a national tragedy that it has taken 72 long years to fully and firmly integrate Jammu and Kashmir with India. It is a national tragedy that when this NDA government led by PM Narendra Modi and Home Minister Amit Shah decided to take the bull by the horns and carry out the most daring step since independence to protect our supreme national interests which we all must welcome and extend our unstinted support still we see that many leaders for furthering their own vested interests are opposing it tooth and nail even though leaders even from their own party are terming it as a daring move as we see in the case of former Union Law Minister Ashwani Kumar, senior Congress leader and also an eminent and senior Supreme Court lawyer who has hailed this bold moveas 'a daring resolve in line with the mood of the nation'. How can anyone ignore when such an eminent senior lawyer of Supreme Court and former Union Law Minister who hails not from ruling party BJP or its ally party but from the main opposition party which is the Congress says so openly with full confidence?
It is reliably learnt from many news channels that even another eminent and most experienced senior lawyer of Supreme Court who has also served earlier as Additional Solicitor General and is also a senior Congress leader Abhishek Manu Singhvi has also expressed his support to this bold decision taken by Centre! Salman Khurshid too has hailed it and has rightly questioned that who is Pakistan to meddle in our internal matters? Did Pakistani leaders wrote our Constitution? Were our leaders totally incapable? Certainly not! Then who is Pakistan to shout and scream? No one! They should mind their own business jolly well and concentrate on addressing the endless woes of the people living there who are resenting their brutal suppression by armed forces and not giving them any basic rights!
To be sure, Ashwani Kumar further reiterated that, 'The J&K gamble by the Central government has received popular national support and seems to be consistent with the national mood although history and future alone can attest to its wisdom.' He also clarified that he can't work by diktat! Very rightly so! It gives immense satisfaction to note that so many Congress leaders have openly come out in the open to support Centre's bold and historic move!
No doubt, even though Congress is fulminatingagainst revocation of Article 370 and Article 35A yet it is most heartening to note that many prominent faces of Congress party including Janardhan Dwivedi, Jyotiraditya Scindia, Deepender Hooda, Jiten Prasad, Salman Khurshid, Milind Deora among many others have expressed their solidarity with this latest move by Centre! Senior and eminent Congress leader Janardhan Dwivedi minced no words in saying that a historic blunder has been remedied today after the scrapping of Articles 35A and 370! Jyotiraditya Scindia said that he supported the Narendra Modi government's proposed move to bifurcate the state into two Union Territories - Jammu and Kashmir and Ladakh. He tweeted minutes before the Lok Sabha voted on the resolution that, 'I support the move on Jammu and Kashmir & Ladakh and its full integration into union of India. Would have been better if constitutional process had been followed. No questions could have been raised then. Nevertheless, this is in our country's interest and I support this.'
As things stand, Congress senior leader Janardhan Dwivedi said happily that, 'It is a very old issue. After Independence, many freedom fighters did not want Article 370 to remain. I had my political training under Dr Ram Manohar Lohia, who was against this Article. Personally, this is an issue of a matter of satisfaction for the nation. This historical mistake that happened at the time of independence has been rectified today, even though late, and is welcomed.' Mumbai Congress Chief - Milind Deora said that it was 'very unfortunate' that Article 370 was being converted into a 'liberal vs conservative debate'. He said in a tweet that, 'Parties should put aside ideological fixations & debate what's best for India's sovereignty and federalism, peace in J&K, jobs for Kashmiri youth and justice for Kashmiri Pandits.'
Not stopping here, another Congress leader Deepender Hooda who is a three-time MP from Haryana's Rohtak constituency said that, 'I've always maintained that Article 370 should be scrapped. It is irrelevant and has no place in the 21stcentury. Abrogation of this article is in the interest of national integrity and the people of J&K which is an integral part of India. Senior Congress leader Anil Shastri also openly came out in support of Centre's move and said that the the people are totally with the government on this issue! There can be no denying it! Kuldeep Bishnoi who is a special invitee to the Congress Working Committee also welcomed the removal of Article 370 calling it a 'good decision'. He said that, 'When this Article was implemented, then Nehru called it temporary. My personal view is that it is a welcome step. This amendment will be successful only when we are able to convince Kashmiris that they are a part of Akhand Bharat.'
Above all, even the Congress's chief whip in the Rajya Sabha - Bhubaneshwar Kalita strongly protested against his party's stand and said emotionally while quitting his membership in Rajya Sabha after the party asked him to issue a whip to all members for opposing the bill that, 'I was asked by the party to issue a whip but this is against the mood of the nation. The party as it is on its way towards destruction and I can't be a contributor to it.' Even Congress MLA from Rae Bareli Aditi Singh said on Twitter that, 'United we stand! Jai Hind. #Article 370'. She termed it a historic decision and urged people not to politicize it. When someone reminded that she was a Congress leader, she boldly retorted that, 'Main ek Hindustani hoon (I am an Indian).' Absolutely right! Even former Union Minister RPN Singh of Congress has welcomed it.
Interestingly enough, even veteran Congress leader Karan Singh who is son of J&K's last ruler, Maharaja Hari Singh who signed the Instrument of Accession in 1947 and who was a Union Minister in the Indira Gandhi Cabinet in 1967, has been a member of CWC and worked with four generations of the Nehru-Gandhi family took a divergent stand from that of his party and said that he did not agree with a 'blanket condemnation' of the government's decision and said that it has 'several positive points'. He welcomed the government's decision to make Ladakh a Union Territory and reminded that, 'In fact, I had suggested this as far back as 1965, when I was still Sadr-i-Riyasat of J&K, when I had publically proposed reorganisation of the state.' He said that he hoped the hill councils of Leh and Kargil would 'continue to function, so that in the absence of the Legislature, the grassroots opinion of the people of Ladakh are duly represented.' He minced no words to reiterate his support to scrap Article 35A and the government's plan to initiate an exercise to redraw the contours of the Assembly constituencies. He said that, 'The gender discrimination in Article 35A needed to be addressed as also the long-awaited and enfranchisement of lakhs of West Pakistan's refugees and reservations for Scheduled Tribes which will be welcomed. There will also be a fresh delimitation which, for the first time, will ensure a division of political power between the Jammu and Kashmir regions.'
More pertinently, how can it be overlooked what Jawaharlal Nehru had himself said in Parliament that, 'Article 370, as the House will remember, is a part of certain transitional, provisional arrangements. It is not a permanent part of the Constitution. It is a part so long as it remains so. As a matter of fact, as the HM has pointed out, it has been eroded…I repeat that it is fully integrated…So we feel that this process of gradual erosion of Article 370 is going on. We should allow it to go on. That process is continuing.' He had said most unequivocally that Article 370, a temporary and transient provision will 'corrode and erode itself'. Can anyone deny this also? Article 370 which was introduced into the draft Constitution by N Gopalaswami Ayyangar as Article 306A and when he proposed that Kashmir state would have special status and would be excluded from the purview of the laws that the Parliament of India would make and also would have the power to make its own laws, this was strongly objected to by Maulana Hasrat Mohani who was the member from United Provinces who asked that, 'Why this discrimination?' Even Dr BR Amendkar who drafted the Constitution was not in favour of it!
For the sake of brevity, Rakesh Dwivedi who is a senior advocate in the Supreme Court sums up by saying that, 'Along with bifurcation of J&K into two UTs under Article 1 of the Constitution, central control over J&K would be complete. Parliament would get power to legislate over all matters subject to the legislative powers left to J&K legislature - somewhat akin to Delhi. People of India would be able to exercise their fundamental rights in Part 3 of the Constitution in J&K also. With the concept of state subject coming to an end, the people of J&K and rest of India stand at par. This should foster equality and fraternity. This should foster equality and fraternity. We expect this political process to stabilize J&K, consolidate Ladakh and eventually lead to development of J&K. This would eliminate vested interests who were exploiting J&K unrest even while encouraging terrorists and separatists. J&K occupies a sensitive position as it is contagious to China, Afghanistan, Russia and Pakistan. With withdrawal of the US from Afghanistan being worked out, the Modi government has acted with promptitude to consolidate and strengthen the Indian position in J&K.'
Needless to say, former Union Law Minister, Finance Minister and also Defence Minister who earlier was also a senior Supreme Court lawyer Arun Jaitley very rightly said that, 'The government's move on Article 370 is a monumental decision towards national integration.' The Jammu and Kashmir Reorganisation Bill of 2019 passed recently by both Houses of Parliament will certainly usher in revolutionary changes! President Ram Nath Kovind on August 9, 2019 gave assent to a legislation for bifurcation of Jammu and Kashmir into two Union Territories - Jammu and Kashmir, and Ladakh and it will come into existence on October 31. A Home Ministry notification said that, 'In exercise of the powers conferred by clause (a) of Section 2 of the Jammu and Kashmir Reorganisation Act, 2019 (34 of 2019), the central government hereby appoints the 31stday of October, 2019 as the appointed day for the purposes of the said Act.' What a tragedy that those who are now opposing removal of Article 370 forget conveniently that on September 12, 1964, it was reported that a Bill in the Lok Sabha urged that Article 370 be done away with in the interest of complete integration of the state with the rest of the country!
Be it noted, Union Home Minister Amit Shah who tabled the Jammu and Kashmir Reorganisation Bill, 2019 and the statutory resolutions in Rajya Sabha around 11 am after the Union cabinet met at Prime Minister Narendra Modi's residence at 9.30 am to grant the go-ahead said that, 'Article 370 was a temporary provision…how long can a temporary provision be allowed to continue…After abrogation of Article 370, Jammu and Kashmir will truly become an integral part of India.' Saying Article 370 was at the root of terrorism, Amit Shah told the House that full state status will be restored to Jammu and Kashmir at an appropriate time when normalcy returns. He rightly said that the decision to do away with the special status of J&K and to bifurcate the state into two UTs was in the supreme national interest! No denying it!
As it turned out, Amit Shah rose to place four matters before the Rajya Sabha which are as follows:-
Constitution (Application to Jammu & Kashmir) Order, 2019 issued by President of India to supersede the 1954 order related to Article 370.
Resolution for the repeal of Article 370 of the Constitution of India.
Jammu & Kashmir (Reorganisation) Bill, 2019 by which Jammu and Kashmir which earlier was a state was now proposed to be converted to two Union Territories - Jammu and Kashmir with legislature and Ladakh without a legislature.
Jammu & Kashmir Reservation (Second Amendment) Bill, 2019 providing for 10 percent reservation for SC, ST and OBCs in J&K.
Truth be told, the first statutory resolution stated: 'That this House recommends the following public notification to be issued by the President of India under Article 370(3): 'In exercise of the powers conferred by Clause (3) of Article 370 read with clause (1) of Article 370 of the Constitution of India, the President, on the recommendation of the Parliament, is pleased to declare that, as from 5thof August, 2019, all clauses of the said Article 370 shall cease to be operative except clause (1).'
To put things in perspective, Article 370 will survive on paper but will now read 'All provisions of this Constitution, as amended from time to time, without any modifications or exceptions, shall apply to the State of Jammu and Kashmir notwithstanding anything contrary contained in Article 152 or Article 308 or any other article of this Constitution or any other provision of the Constitution of Jammu and Kashmir or any law, document, judgement, ordinance, order, bye-law, rule, regulation, notification, custom or usage having force of law in the territory of India, or any other instrument, treaty or agreement as envisaged under Article 363 or otherwise.'
Going forward, the second resolution pertaining to the Bill said that the President has referred the Jammu and Kashmir Reorganisation Bill, 2019 to the House 'under the proviso to Article 3 of the Constitution of India for its views as this House is vested with the powers of the State Legislature of Jammu and Kashmir, as per proclamation of the President of India dated 19thDecember, 2018.' Amit Shah who is Union Home Minister tabled the Bill and the statutory resolutions after Ram Nath Kovind signed the official notification, The Constitution (Application to Jammu and Kashmir) Order 2019, superseding the Constitution (Application to Jammu and Kashmir) Order 1954 under which the Constitution was applied only selectively to the State. The notification said that, 'All the provisions of the Constitution, as amended from time to time, shall apply in relation to the state of Jammu and Kashmir…'
It would be pertinent to mention here that the government has added in Article 367 of the Constitution a clause 4 which makes four changes. The order said references to Sadar-i-Riyasat of Jammu and Kashmir shall be construed as references to the Governor of J&K. Similarly, references to the Government of J&K shall be construed as reference to the Governor of J&K acting on the advice of the Council of Ministers. With Opposition members expressing their dismay that the Bill to bifurcate was not even circulated, Shah introduced the Bill and statutory resolutions again promptly.
Let us now try and understand its practical implications also. It would be better if this is done in point form. They are as follows:-
Now Jammu and Kashmir is open for all citizens of India to go, do any business there or settle there or apply for any job without any hassle.
Now there will be no separate flag.
Now Indian Penal Code will replace the Ranbir Penal Code.
Now it will not have its own separate Constitution and the Constitution of India shall be applicable to them and they can benefit equally from it just like any other citizen of India unlike earlier!
All of the state's laws, including those that are pertaining to land, property and inheritance will be nullified.
Now those refugees who earlier could vote in Lok Sabha elections but not in Vidhan Sabha elections or even panchayat elections will be able to cast their vote just like any other voter in any other state. This will benefit lakhs of people residing in Jammu who came from West Pakistan and settled there since independence and yet could not cast their votes. Similarly they would be eligible now to apply for any jobs unlike earlier when they could apply only for Class IV job of sweeper!
All laws passed by Parliament will now be equally applicable to them including those that pertain to reservation for economically weaker section and instant triple talaq.
Now if a Pakistani marries a women from Jammu and Kashmir, he will not get all the rights straightaway and citizenship unlike earlier when he straightaway got all the rights!
Now if a Indian from any other state marries a women from Jammu and Kashmir, he will get the rights to settle there and also the women will not lose any of her rights or citizenship unlike earlier!
Now private investment and corporate investment will increase rapidly as there is now no bar on them.
Ladakh will now develop more rapidly as it has been made a separate Union Territory.
Jammu and Kashmir legislature will continue to make laws. But certain subjects will still be with the Centre to legislate on such as land, law and order - an arrangement that is similar to Delhi.
Now Article 356 will be applicable to Jammu and Kashmir also.
Now the term of Assembly will be five years and no six years unlike earlier.
Now Jammu and Kashmir will be able to benefit from Central laws and RTI that is Right to Information Act along with other laws like right of child to get free and compulsory education between the age of 6 to 14.
Now financial emergency can also be declared under Article 360.
There can now be quotas for minorities just like any other state.
All other special privileges will also now come to an end and it will have the same rights like any other part of India.
It is a no brainer that it is now that the integration of Jammu and Kashmir has become complete. It is now that India can confidently say that, 'Jammu and Kashmir which is now a Union Territory along with Ladakh who also has been made a separate Union Territory are an integral part of India in the real sense.' What Sardar Patel was not allowed to do in Jammu and Kashmir and Ladakh what he did to other 562 princely states has now been done by the incumbent government in Centre led by Narendra Modi as Prime Minister and Amit Shah as Home Minister! Those who criticize the government's move must remember that the governments in the past had affected 44-45 amendments to this article beginning with replacing Maharaja with Sadr-e-Riyasat in 1952. On all such occasions we find that the same Presidential Order route was adopted and this time also the same has been done!

Yes, what is extraordinary this time is that Pakistan which was gaining because of the wrong effects of Article 35A and Article 370 will now stop gaining and this alone explains that why it is so frustrated that it approached the UN Security Council which refused to meddle in between and same is the case with US and China who too advised Pakistan to behave cautiously with India! Yet Pakistan has resorted to heavy firing along border which India is responding effectively and has decided to recall its ambassador and also send India's ambassador back to India because it is Pakistan which was directly gaining by the operation of Article 35A and Article 370 which is indisputable as is evident from Pakistan's belligerent approach also! But now Pakistan must reconcile with the ground reality and accept that Jammu and Kashmir will henceforth be always treated as an integral part of India in the real sense! Thanks to the daring resolve by Centre to proceed ahead for integrating Jammu and Kashmir along with Ladakh with India even though many questioned its utility and some criticized it most bitterly!

We must also accept that whenever something great happens, it is initially criticized as done by JD(U) initially by staging a walkout and then accepting it after seeing the groundswell of public support it received from the people cutting across party lines, religion lines, caste lines and community lines! No denying it!

It will not be an exaggeration to say that it is now that Jammu and Kashmir stands fully and firmly integrated with India! Why should anyone protest to this 'daring move' as was very rightly hailed by Ashwani Kumar? It is heartening to note that PM Narendra Modi has in his message made clear to the people of Jammu and Kashmir that it is they who will benefit most from this landmark and momentous decision and not just few political families and he would always work for their welfare and ensure that justice is done with them in all respects!

Tags :