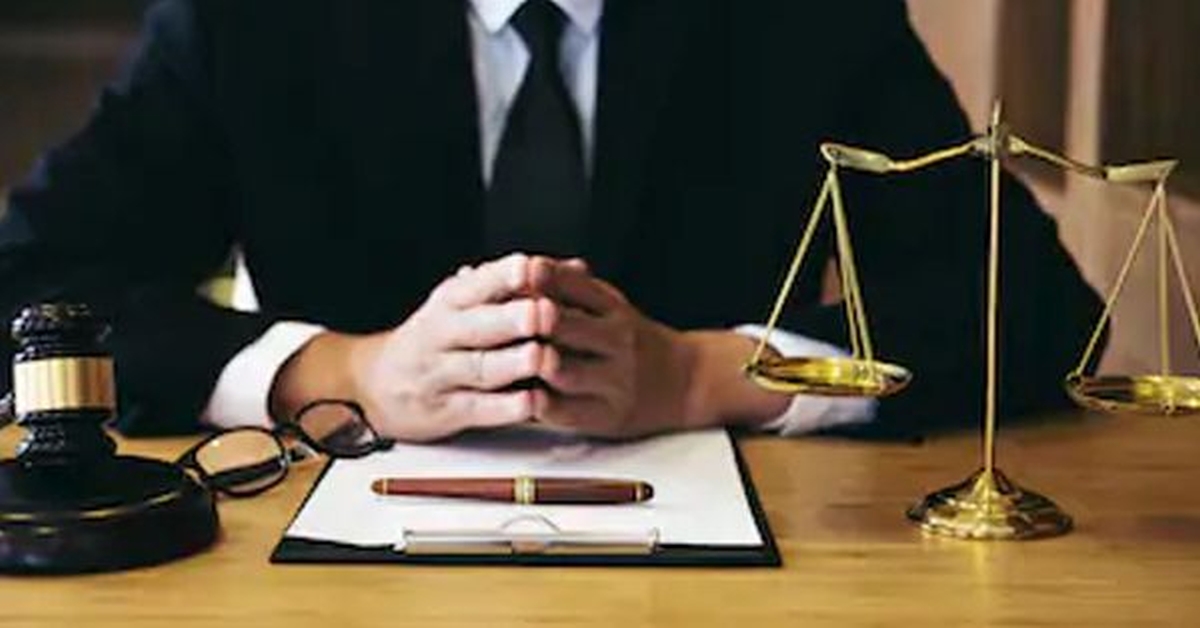 Our temples of democracy have been the best place to profess and practice ethical politics in the best interest of the nation. It is the mother's womb where new laws are conceived and hosts productive debates being the theatre of gladiatorial face-offs and a constitutional platform for the demonstration of the wisdom of members. These Houses are bound by Conduct Rules under which all discussions and debates to ensure that our democracy is kept more robust, dynamic, and prudent.
Conduct of Business in the Houses of Legislative Assemblies and Parliaments have always been a subject of debate both in the Media Houses and Tea shops located in every nook of the country. The proceedings are being telecast live by few television channels so that the quality of debate and the quality of membership is put to public scrutiny in terms of his contribution and co-operation in the smooth conduct of the house of the highest order. However, we are witness to the following misconduct or unparliamentarily behaviors by the elected members which often leads to frequent adjournments and even suspension of sessions at the cost of our tax payers' money. Some of the reasons are briefed as under:
Lack of knowledge and level of literacy of the elected members as the prescribed conduct Rules and House procedures related to the conduct of Legislative Assemblies and Parliament are not governed by any basic enactment under a specific legal framework.
Participation of citizens' priorities to be voiced through their respective representatives are often lacking in any sessions.
Guidelines related to equal time allocation for each members is not often transparently visible in public domain as either we witness.
There is no regulated system to check improvement of performance of dormant or regularly absenting members. Reasons for Absenteeism for every member during Assembly or Parliamentary Session should be invariably published in the official websites of State and Central Government.
Houses are often converted into election canvassing platforms to praise a political leader or party which leads to frequent disruption, increase in decibel levels and members rushing into the well of the house. This practice has never been subject to public scrutiny as it continues as a part of tradition followed by all political outfits.
There is no system to check the results of performance of members consistent with individual merits to have better information about the quality and efficiency of elected representatives.
Powers and Duties of Speaker of House is kept blindly supreme to suit the Treasury and is often subjected to judicial review and scrutiny. Courts admits matters related to exercise of powers vested with the Speaker and even reverts back to Speaker for compliance of written laws or Regulations in force. This often leads to inordinate delay in the delivery of Justice to the affected members especially in cases of Disqualification or Criminal Misconduct of elected members.
WAY FORWARD
Both the Parliaments and all Legislative Assemblies should function at least twenty days in a month mandatorily and the rest of the month the member should to be present in his constituency. His attendance has to be reported by the respective District Collector for updation in the Government website into the attendance portal visible by the citizens.
Conduct of House of Legislative Assemblies and Parliament including debates and question hours should be invariably telecast live across official television channels.
The Ministry of Parliamentary Affairs and State Legislatives should open a specific link under registered login credentials of general public to post questions directly to the respective members of their choice in an application portal so that the same is transmitted directly to the member to either seek information on the floor of the house directly or reply to the common man facilitating public participation in the debates for a participatory democracy.
To regulate the conduct of house by a specific statute so that these peoples' representatives become conversant about their basic duties and obligations towards democracy.
"No work No Pay" principle should be made applicable for elected members and proportional entitlements should be deducted for all "walk outs" staged.
Status of disposal of queries should be dynamically published using Business Analytics tools so that performance evaluation of members can be made transparent to the public at large.
Topics or Agenda for debates, discussions or questions should be framed and finalized on the basis of transparent inputs posted in this official website. This has to be mandated as one of the prime functions of the Ministry of Parliamentary affairs.
Though the task of efficiently handling diverse and enormous parliamentary work on behalf of the Government in the Parliament has been assigned to the Ministry of Parliamentary Affairs, it has never ensured that a proper Review mechanism put in place to evaluate the overall productivity of house in terms of contribution of members towards its efficient and effective working. A Technology tool should be deployed to monitor and review the same to ensure that there are no dormant or inactive member sleeping in the temples of our democracy.
A transparent status and follow-up mechanism in respect of progress of pending bills from the stage of bills from the stage of approval by the Cabinet till the Bill is passed by both Houses of the Parliament should be established so that they are periodically reviewed by the public. Prompt and proper implementation of Assurances given by Ministers is never put to review or public scrutiny. A separate hour should be specifically earmarked to review the status and reported allocated to
Time-bound schedule plan should be administered for Consultative Committees of Members of Parliament and makes arrangements for holding their meetings both during the session and the inter-session periods. There are 34 such Committees attached to various Ministries which were required to hold about 204 meetings in a year. The guidelines and notifications regarding the composition and functioning of these Committees and Sub-Committees/ Study Groups set up should be periodically evaluated. Minutes of every such meeting should be published in the public domain and hosted in the Ministry website.
With a view to strengthening the roots of democracy and inculcating habits of discipline and quality of membership and for enabling the conduct of houses productively in the best interest of the nation, it has now become the desperate need of the hour as members are either engaged in party work or election canvassing defeating the spirit of their representative authority in our temples of democracy.

Tags :