Member Since : 30 November 2015 (Ghaziabad )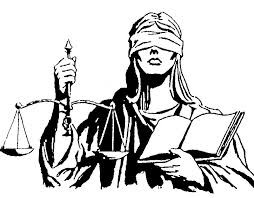 AKT LAW GROUP
Amazing Legal, Financial & Immigration Lawyers And Foreign Legal Consultants
A team of highly experienced and result oriented legal professionals having their demonstrated presence in India, South Asia, Asian Pacific, Europe and North America in Legal, Finance and Immigration Laws perfectly blended and textured in Indian and American environment as Juris Doctor and Masters in Business Administration, with professional certifications at the Bar Council of India, Indian National Bar Association, District of Columbia and Canadian Bar and capable enough to develop strategic alliance with organizational leaders to effectively support and pursue key legal, administrative, legislative and judicial initiatives with a clear vision of "Justice for All".
Key Areas of Global Practice:
Civil Laws: Contract management, Contract Administration, Mergers and Acquisition, Foreign Direct Investments, Contracts Review and Negotiations, Family Law (International Adoptions-Divorce-Child Custody and Support), Labor Laws and Employment, Intellectual Property, Copy Rights, Patents and Trade Marks, Government Relations, Class Action Law Suits, Administrative and Tax Appeals, Human Rights, Government Litigation, Judicial Appeals, Collateral Reviews and support services in the areas of Enforcement of Money Judgments abroad.
Constitutional: Legal and Constitutional challenges to Administrative and Legislative Orders, Laws, Lower Court Judgments. Writ of Mandamus, Habeas, Certiorari, and Prohibition.
Criminal: Bail and Bonds, Unbeatable Criminal Defense (White Collar Crimes and Homicide), Criminal Investigations and Trials (Prosecuted by Special Investigating Agencies), Challenges to Illegal Search and Seizures, Judicial Reviews and Criminal Appeals. e-discoveries, Legal Research and Legal Writing,
Immigration & International Laws: Individual and Corporate Immigration practise, Consular and Visa representation on arbitrarily and capriciously denied Nonimmigrant and Immigrant visas by the Immigration or Consular Authorities of the countries outside their territorial jurisdictions through expert Administrative and Judicial Reviews and Appeals with a demonstrated track record of representing multinational companies and individuals from a variety of backgrounds, including Information Technology, Engineering, Business, Entertainment, Media with unfettered access to e-filings with the USCIS, Canada Immigration and Refugee Board, Australia Immigration, British Home Office and European Union.
Indian Immigration & Passports: We effective deal with peoples in dilemma of Indian Citizenship and Indian Citizen's constitutional Right to have Indian Passport but are faced with several problems within the Indian Bureaucratic System, Adverse Police Reports for vested reasons, Trouble getting Passport during pendency of Criminal Proceedings, Illegal Impounding of existing Passports by Investigating Agencies etc.
International Arbitration, International Contracts, Litigation Support, Tax Court Practice, Tax Settlements and OIC.
Contact:
Ashok Thakur
Senior Lawyer and Esq.
Supreme Court of India and United States
Email: AKTLawGroup@gmail.com
India: +91 845 900 4886
U.S. Hotline: +1-202-239-6780
Note : Hidden content . Visible only to logged in members