25th and 26th July &
1st and 2nd August 2020
About The Course
This course is not only focused at reading the Evidence Act, but at learning the practical application of the Evidence Act and other relevant laws frequently used in the criminal law practice, like - IPC, CrPC, Hindu Laws, POCSO, etc

The course will be divided into 4 parts to be taught on 4 days - 25th and 26th July & 1st and 2nd August respectively.

Guru Gyan Shankar Shukla will be covering the act in the sequence that is relevant in the practice and not classrooms.
Schedule
On 25th July, we will be covering the Introduction and 'Relevancy' from section 1 to section 55 of the IEA.
On 26th July, we will be covering the provisions from section 145 to section 157 primarily.
On 1st August, we will be covering the provisions from section 57 to Section 91.
On 2nd August, we will be covering the provisions from section 91 to section 145
Timings : 12 PM onwards (2.5 to 3.5 hours a day)
The medium of Communication
Hindi
About the Trainer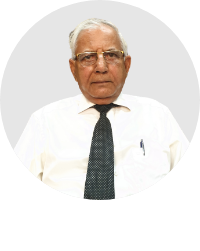 Sr. Advocate - Mr. Gyan Shankar Shukla.
Mr. Gyan Shankar Shukla is one of the most experienced and knowledgeable lawyers in the country as of now. He has an experience of almost 50 years in the legal practices and has prosecuted and defended in various high profile cases in his legal journey.

He is regularly sought in the cases where constitutional interpretations are needed to remove legal hurdles in the institutional machineries of the state.

He is also a fond teacher and has prepared many judges in the last decade.
Requirements from the participants
All the participants are required to be ready with the Indian Evidence Act, Indian Penal Code, and the Code of Criminal Procedure.

All participants should have gone through the notes and judgments handed over to them on 23rd July.

All the participants should have a notebook and a pen to note down all the important provisions explained by the trainer.

Everyone should have his/her water bottles and snacks around so as to comfortably stick to the session throughout!

Everyone should be proactive, inquisitive, constructive and ready to be amazed!

Terms and Conditions
The recorded session will be provided
Validity of the Recorded Session: August 15th 2020, or 1.5 times of viewing whichever is earlier.