About The Course
Your favourite tutor for obvious reasons, Sr. Adv. Gyan Shankar Shukla Ji, on a compelling demand for the same, will be taking over Hindu Marriage Act with reference to the Special Marriage Act, CrPC and other similar subjects and shall be covering all the important provisions of the Act along with important judgments, observations and rulings of the court in a manner that the class covers all the important practical provisions involved in the practice with respect to Marital and Domestic affairs in the Indian courts!
"Loaded with examples and practical application. Fit for all"
The Combo Includes
Hindu Law / Family Law - Documents and Court Procedures
Hindu Marriage Act, 1955
Hindu Succession Act, 1956
Hindu Minority and Guardianship Act, 1956
Hindu Adoptions and Maintenance Act, 1956
Study Material to be Provided by LCI
Study Material to be Provided by LCI
Short Notes shall be provided on all CPC sections before the class.
Judgment Analysis shall be provided on the rulings quoted by the trainer in the lecture.
About the Trainer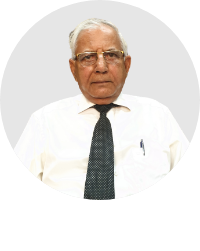 Mr. Gyan Shankar Shukla is one of the most experienced and knowledgeable lawyers in the country as of now. He has an experience of almost 50 years in the legal practices and has prosecuted and defended in various high profile cases in his legal journey.
He is regularly sought in the cases where constitutional interpretations are needed to remove legal hurdles in the institutional machineries of the state.
He is also a fond teacher and has prepared many judges in the last decade.
His Strength: At LAWyersClubIndia's E-Learning space, Mr. Shukla is most popularly known as Gyan Sir or Guruji. He is most endorsed by the students who have enrolled for his courses (Jugglery Course and Indian Evidence Act Course for the reasons patent in his teaching.
His strength is making his students roam around not only the subject at hand but the other relevant subjects as well. He keeps sharing his amusing court stories and experiences for the students to learn the applicability of the law and keeps the batch stuck with his witty remarks and philosophy!
Join his class to learn the cream of law.
His Weakness: Mr. Shukla teaches at a slow pace which actually turns out to be a boon for most of the young practitioners and students!