In the landmark ruling of Case No. 11-18-CN (matrimonio igualitario) dated June 12, 2019 the Highest Constitutional Court of Ecuador with 5:4 majority recognises the constitutional validity of the same sex marriages in Ecuador.
Ecuador makes its presence in the name of countries where Church is predominant and thus affirmed and hailed the principles of HUMANITY.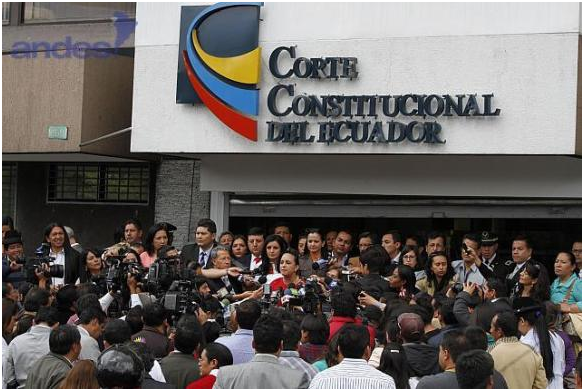 IMAGE 1: Constitutional Court of Ecuador.
The decision came in respect of the petition filed by a men-couple named- Efrain Soria and Javier Benalcazar[1] in lieu of the fact that Ecuador has recognised de-facto civil marriage between same sex individuals in the year of 2015, but it took almost 4 years to be recognised by the Apex Constitutional Court of Law.
Judge Ramiro Avila Santamaría penned the majority judgment beautifully quotes:
"There are people of the same sex who demand the recognition of the right to marriage, considering it important in their life plans and invoking rights such as dignity, equality, identity and freedoms. This requirement, which did not exist or were not considered at the time of translating the legal texts, requires putting the current constitutional norms and legal norms, and adapt their content and interpretation to the current requirements.
"In relation to the right to form a family and choose the means to achieve it, the State should not intervene to prohibit marriage of people of the same sex. An interference this type, although legal, could be considered arbitrary.. The decision to form a family corresponds to the freedom of the private life of the people. In the same way, choosing the means to form a family, which can be the marriage, should be a free and voluntary decision of the people and not of the State."[2]
Click the following link to reach the original judgment for reference:
https://drive.google.com/file/d/1e3hQDXcOTc01IZF2l8LGdDviapPmIrox/view?usp=sharing
[1] News Wires, Ecuador's highest court votes to legalise same-sex marriage, FRANCE 24 (June 16, 2019, 07:31 AM), https://www.france24.com/en/20190613-ecuador-highest-court-approves-same-sex-marriage.
[2] Ashok Kini, Ecuador Constitutional Court Recognizes Same-Sex Marriage, LIVE LAW (June 16, 2019, 07:29 AM), https://www.livelaw.in/foreign-international/ecuador-constitutional-court-recognizes-same-sex-marriage-145664.