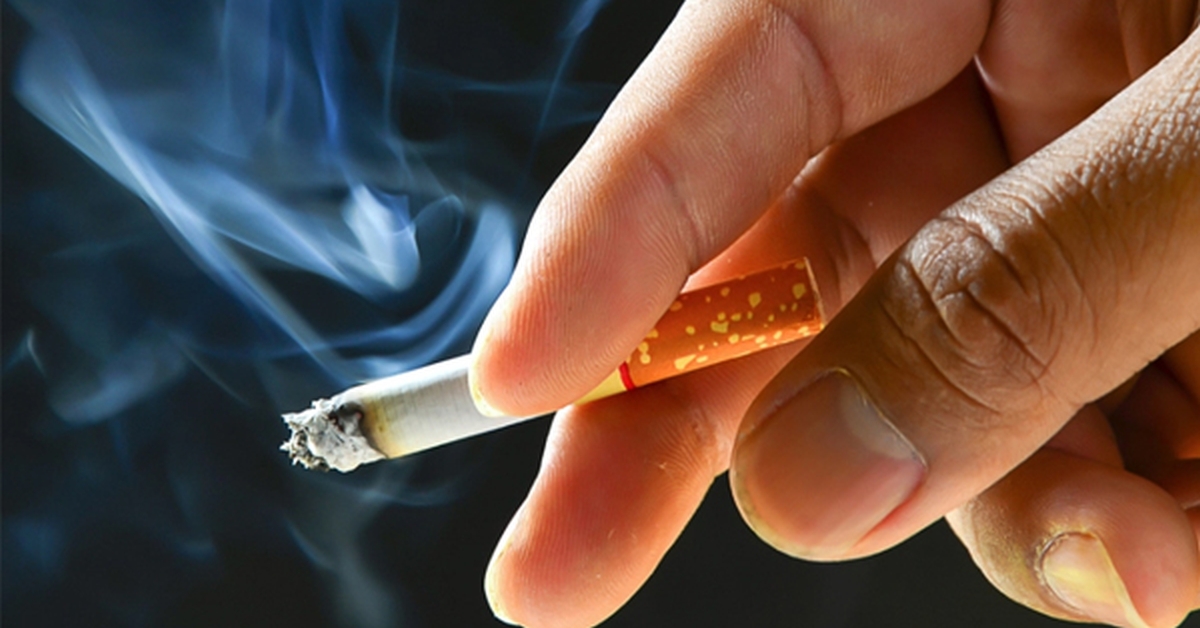 Passive smoking is the inhalation of smoke, called second-hand smoke (SHS), or environmental tobacco smoke (ETS), by persons other than the intended "active" smoker.
Passive Smoking kills 600,000 people each year. Globally, about one-third adults are regularly exposed to SHS. The GATS-India shows that 52% of the adults (rural-58%, urban-39%) were exposed to SHS at home. SHS is three to four times more toxic per gram of particulate matter than mainstream tobacco smoke. More than 4000 chemicals have been identified in tobacco smoke, at least 250 of which are known to be harmful. Toxic chemicals from SHS cling to rugs, curtains, clothes, food, furniture and other materials. These toxins remain even in the presence of windows, fans or air filters, and can recycle back into the air through the filters. They coat the surfaces of rooms, materials and smoker's belongings, and are sometimes referred to as "third-hand smoke." There is conclusive evidence linking passive smoking to an increased risk of cardiovascular diseases, lung cancer and other cancers, asthma and other respiratory diseases in adults and asthma and other respiratory diseases, ear infection and sudden infant death syndrome in children, to name but a few of passive smoking's harmful effects.
In India The Cigarettes and Other Tobacco Products (Prohibition of Advertisement and Regulation of Trade and Commerce, Production, Supply and Distribution) Act, 2003 or COTPA, 2003 prohibits the advertisement of, and provides for the regulation of trade and commerce in, and production, supply and distribution of cigarettes and other tobacco products in India.
Section 4: No person shall smoke in any public place: Provided that in a hotel having thirty rooms or a restaurant having a seating capacity of thirty persons or more and in the airports, a separate provision for smoking area or space may be made.
A little headway can be noticed in booking cases in cities against people who smoke in public. In towns and villages however, there is lack of knowledge of even the existence of this legislation.
In Murli Deora Vs. Union Of India W.P. (Civil) 316/ 1999, smoking in public places was challenged as violative of the right to life guaranteed to a person/ non-smoker. The Hon'ble Supreme court directed the Respondent the UNION of India to take effective steps to ensure prohibiting smoking in public places, namely:
Auditoriums
Hospital Buidings
Health Institutions
Educational Institutions
Libraries
Court Buildings
Public Office
Public Conveyances, including Railways.
The definition of Public Places needs to be revisited. The Act does not restrict smoking in the comfort of one's own house, because it is not frequented by public.
But the Act doesn't cater to the cases where a person smokes in the balcony of his apartment and the residents in the apartments adjacent to him become passive smokers by a mere wind. Or another case is people smoke in their toilets and the common ducts facilitate the escape of smoke subjecting innocent people to passive smoking.
One may argue that he is smoking in the confines of his home, but the point is, though the violation of law is not intentional, but going by the standards of tort law, it is a nuisance whether it is intended or otherwise.
Therefore, the scope of public place needs to be enlarged to include the above cases mentioned. All circumstances where smoking causes detriment to the health of people, who have no control over it should be included in the definition. Culpability should not be based on the intention of the smoker or the place of smoking. The fine amount is a mere Rs200/- which is neither a deterrent not indignation to desist people from violating the law.