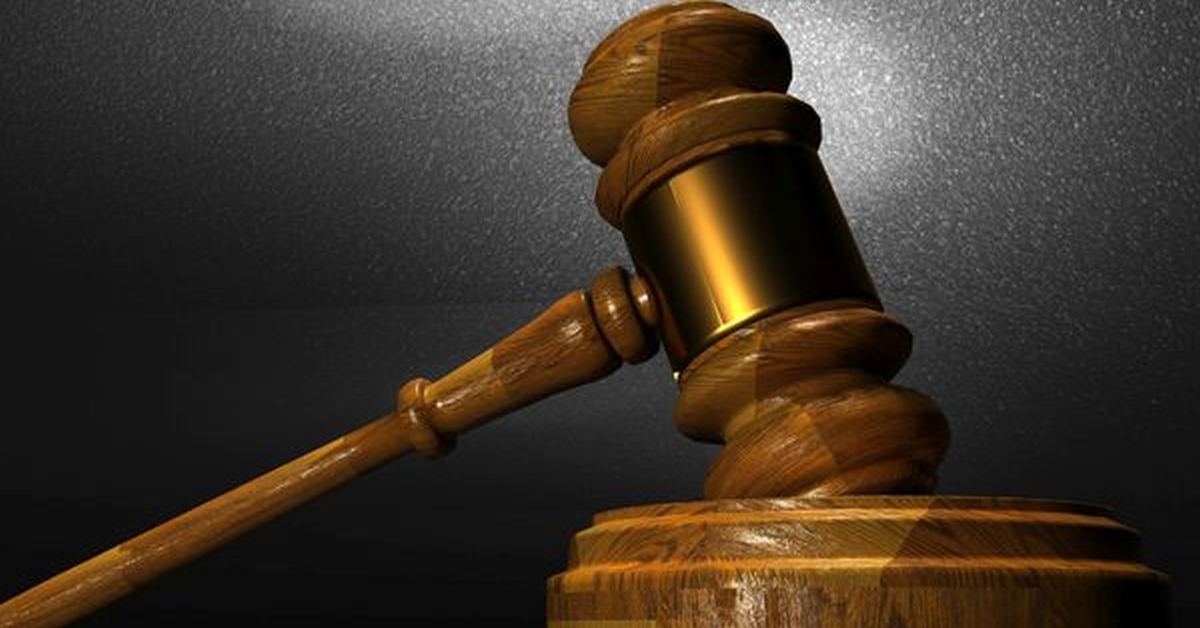 One Nation, One Election
Introduction:
Elections are considered to be the bedrock of a democracy where voters decide the fate of a nation. They make a fundamental contribution to the democratic governance of the nation. Elections in India have gone through several stages of improvisation as a result of methods adopted and steps taken by Election Commission of India (ECI) and the Government.
Elections are the most important and essential part of politics in a democratic system of governance. Democracy can function only upon this assurance that the election is free and fair and not manipulated and rigid But for certain reasons, Democracy is not working properly and common man feels that there is something wrong in the Electoral process. While the first three elections (1952-1962) in our country were accepted by and large free and fair, a decline in standards began with the fourth general election in 1967. Over the years, Indian electoral system suffered from serious maladies'. Thus, the election process in our country is considered as the basis of political corruption. The ideal conditions require that an honest, and upright person who is public spirited and wants to serve the people, should be able to contest and get elected as people's representatives. But it is a genuine fact that such a person has no chance of neither contesting nor in any case winning the election
India has the largest democracy in the world. One Nation and One Election was a proposed formula electoral reform in India, there are many advantages by opting the method of One Nation One Election because at present in India we have different state elections every different year subsequently that make the government which maybe ruling or in opposition go to the campaign. It's drivable about opposition up to some extent but whereas coming onto the government in power it concentrates on the elections every two to three months a year so making it invalid the Bharatiya Janta Party (BJP) government came up with this One Nation One Election so that all the 29 states do have the elections at a time and thus saving the time for the government in power that is effective governance and money spent can be reduced. "One Nation, One Election" has been observed as one such step to save the tax payer's money and citizen's exhaustion or fatigue involved in the frequent holding of elections. There is important impact on the development programs and governance due to obligation of Model Code of Conduct by the Election Commission and massive expenditures by Government and other stakeholders including the engagement of security forces for significantly prolonged periods for the conduction of elections. However, there are always two sides to a coin. One needs to understand that the spirit of democracy prevails and political diversity & quasi-federal structure of the nation always remains preserved. The need of the hour is to go beyond rhetoric and simplified stances and then analyses the implications of the change in election regime in the world's largest democracy. The Election Commission Of India is of the observation that it is not impossible to carry out a single election all over the nation concurrently provided there is a political accord over it.
The prime minister's proposal for simultaneous elections came in for a lot of attack. It was seen as a surreptitious attempt to bring in the presidential form of government. several speakers said it is against India's federal polity and others believed it is against fundamental structure of the constitution. There was agreement on banning opinion polls. Many political party members sought after the eradication of the terms which allows a candidate to stand for election in more than one constituency. Some candidates mentioned voting by NRIs and migrants, reservation for women and the need to make the model code of conduct more moderate. Many candidates suggested the constitution of a parliamentary committee, with the mandate of suggesting ways to carry out these reforms, with experts from outside parliament, Though, nobody was interested in talking about the increasing criminalization of politics, which is the Election Commission's — and the nation's — most important concern.
One Nation, One Election:
The present Prime Minister Mr. Narendra Modi, Events happen, reasons follow. Much like the Trump victory that they didn't see coming, political analysts underestimated the world's largest Democratic Party's landslide win in Uttar Pradesh due to grassroot approval for demonetisation as a factor for its electoral sweep. India is the most multifaceted marketplace for democratic options on offer, so when Uttar Pradesh voters, comprising 16 per cent of India's population, delivered a historic directive, it undoubtedly confers: Modi is India'—presaging the trend for 2019.
With Bharatiya Janta Party's transformed political invincibility, a prime minister who festivities in risk-taking is now predicted to roll out a rapid follow-up of economic and systemic reforms, and the one for which Modi has been rooting for is One Nation One Election (ONE NATION, ONE ELECTION). As a lone star campaigner, omnipresent in all state elections, most of which were seen as a referendum on his policies, few prime ministers have plunged so deeply into state electioneering, a reason for contemplating ONE NATION, ONE ELECTION—an idea whose time may not yet have come, even as Indian elections turn more presidential.
Until 1960s, regular and state elections were held combined in the period of single-party supremacy by the Congress. But the initiation of alliance politics led to early disbanding of the assemblies, changing timelines for the state elections. A call for simultaneous Lok Sabha and Vidhan Sabha elections has its merits in curtailing spends by political parties with large war chests used for manufacturing consent through advertisements, rallies and distributing freebies, as also channeling the state machinery needed for administering polls.
Besides, regular imposition of the Election Commission's Model Code of Conduct months ahead of elections puts on freeze capital expenditure much needed for developmental projects. With 29 states and 7 Union Territories holding elections regularly, government competence is reduced due to being on campaign overdrive. The cost to the exchequer in 2014 LokSabha elections was predicted at `3,870 crore, while state elections averaged `300 crore per state, inflating successively. Fiscal caution is unlikely to persuade a subordinate to consent to meeting, apprehending that voter behavior is loaded in favor of the central government, should ONE NATION, ONE ELECTION be implemented. For example, BJP swept Lok Sabha in 2014, but lost Delhi and Bihar in 2015, which may not have happened had One Nation One Election prevailed. An IDFC research, with a illustration amount of 513 million voters, points to 77 per cent of them choosing the same party if elections were combined. Given India's demographic diversity, federalism necessitates that individual states exercise franchise through a staggered three-tier structure more than once in five years addressing: local, civic issues through municipal elections; developmental issues such as health, housing, infrastructure etc through state elections; and finance, defense and foreign affairs through central elections. Regular elections provide temporary employment, enhance domestic expenditure, and also prevent transfer of power to a single body due to a popularity rush that could help take control of both the central and state rule through the dual election strain. For example, the Modi wave in recent UP polls could have translated into a national victory due to temporary ecstasy, with no provisional way out option to overthrow if the incumbent underperformed, as voter power is limited to being king-for-a-day in the lustrum' (the five-year tenure of appointed governments).
As Bharatiya Janta Party rides the momentum after its resounding success in UP elections, ONE NATION, ONE ELECTION is the next big gamble, just as demonetization, that can bring a huge win for the party in the central and state elections. Voters are tired of revolving door patterns in states, such as Mayawati followed by a Mulayam rule, and seem to prefer national formations replicated in states too. Going for ONE could well be a winner-takes-all for the Modi sarkar in 2019 if the reform gets passed.
Advantages and Disadvantages of One Nation One Election
Every year one or the another state is being prepared for an election. The exhausting progression of campaigning and the expenditure incurred is more often very high. Moreover, the frantic procedure tires everyone out. Prime Minister Modi has always been calling for uniting the sate and the elections to compromise the cost of conducting of elections and reducing the pandemonium attached with general elections.
In recent times, we saw Ex-President Pranab Mukherjee also showed support to the One Nation One Election proposal of PM Modi.India actually is in a everlasting election mode that goes on to impede long-term policy making. Everything that is done is seen as intent to gain vote or to show the opposition party down. Is India ready to spurn the traditional election mechanism and make way for One Nation One Election?
Advantages
Saving cost: The election modus operandi is not only tedious and frantic but also costly. Parties independently spend a lot on election campaigning, the sum that could be placed to better use if they have to do that only at once for the general election as well as the state election. The government additionally saves no cost with regards to charming the votes of the supporters during the time of election.
Saving time: Half of the year is spent by politicians focusing on planning for the upcoming election in one or the other state and discussing the actions of the opposition party. The verbally abusing and habitual pettiness take a lot of time that could be utilized for something profitable. On the part of common people too, it would be efficient to cast both the votes together
Making vote bank: When elections are around the corners, most political parties toss tricks to pick up vote bank or to demolish the reputation of the opposition party. They utilize issues to outline strategies that would gain up them high ground at the decisions. People are aware of this and all the more significantly they are tired of this. Building roads and developing infrastructure all appear to happen just when elections are around the corners.
Spirit of Policymaking: The dread of losing voters prevents politicians from encouraging the passage of policies that require immediate attention. They are never united in their decisions because they are always worried of how best of appeasing the people they are expecting highest votes from. A common election process would give them sufficient time to focus on policymaking without having to worry about the votes being gained or lost.
Minimizes the odds: Casteism, communalism, corruption, and partiality prevails because of so many elections that happen almost every year. This minimizing of odds would only stop if elections are held mutually and the probability of gaining or losing prevails at once and for all. The rest of their term of career, they wouldn't try inciting the evil that destroys the peace of the nation.
Disadvantages
Hard Task: Holding the Lok Sabha elections along with elections to assembly and panchayats is not that easy a process. It will have various complications as the villages and the cities together gear for voting. There may also be a shortage of administrative staff and security to look after the procedure. Fewer concerns at the poll booth may further provoke trouble and corrupt process being carried out unrestrained. Booth capturing is not something people would want in exchange for saving on time.
Cost efficiency is also a challenge: By putting a severe cap on the election costs for all political parties, the overall predicament connected with the expenditure of conducting elections separately can be done away with. They have usually seen spending before the model code of conduct comes into play. If that can be restricted, there is no way the costs would exceed normal.
Playing a role of checks and balances: Politicians are kept on their toes when they are regularly worried about the routine elections that they need to be presentable for. They know they are accountable for the actions of their party member and anything going wrong could mean snatching of their powers. This fear is good to keep them in check.
Forcing the representatives for doing only good works: Not many good works go into their books but the ones they do are usually during elections. Critical losing on elections would signify making them lethargic for the rest of the term and suddenly flattering overactive in the election year. The staff and security officials without the required facilities, it is bound to create more problems than it would solve. The initiative is well received and supported by many. Only if it gets the right requisites, there is no reason why it wouldn't prove to be good for the electoral procedures of the country.
Conclusion
The idea of One Nation One Election is not bad in general but there are some serious challenges overall in the implementation of one nation one election. There are some basic changes which need to be made in the Constitution apart from building a consensus on this issue. In democracy the public is most powerful body. If the community does not vote in support of criminals, fraudulent and corrupt politicians who aspire to purchase their votes by money or muscle powers, the whole thing shall function properly and the democracy will excel in the dark spectrum of till then corrupt and criminalized political system. So, although the Election Commission is working rigid in this direction, it cannot be successful unless all political parties and voters realize their responsibility. lastly, there should proper mechanism and should be fully functional and fully equipped to fight with any inconsequence. If Lok Sabha and Assembly elections happen to overlap, it is a natural procedure. But if it is forced only to reduce the number of elections and bring down expenditure, it is extremely uninvited, because it gives economic concerns over democratic principle. For democracy to survive, it is fundamental that the best accessible men should be chosen as representatives of the people for proper governance of the country. This can only be best achieved through men of high ethical and moral values, who will win the elections on a positive vote. "Thus in an energetic democracy, the voter must be given an opportunity to choose none of the above buttons and also will induce the political parties to choose a sound candidate. This situation transparently tells us the awful need of negative voting," – The honorable Supreme court. If concurrent elections were to become an authenticity, it would go against the political miscellany which is essential for addressing the social diversity of India.