The times have gone when there were just a few options for financial investments. It's the 21st century and when you actually step into the world of finance; you will find that the market is filled with numerous options. Even the selected plans are categorized further suiting the demands of the customers.
While all these options are quite good, they can also arise a lot of confusion in the customers' minds. For instance, when you start looking for a best ULIP plans, you will find that there are plenty of plans offered by various financial institutions.This makes it difficult to opt for the best one. And in case you do not know much about financial investments, you can end up choosing a plan that is not suitable for your needs.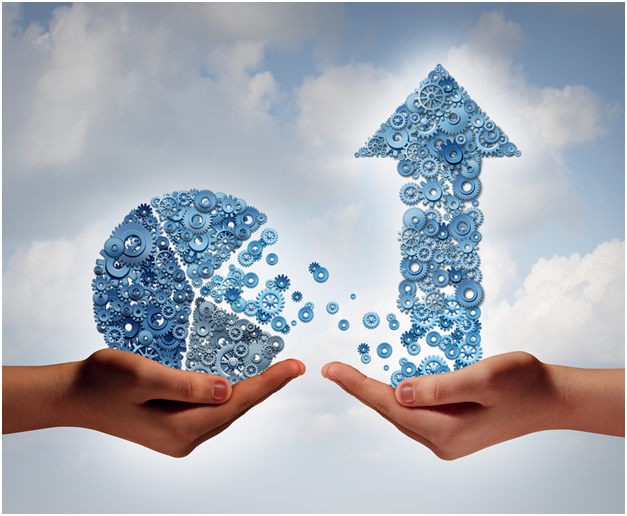 (Image Source: Shutterstock)
To help you out, we have listed below some of the things you need to keep in mind while choosing an effective ULIP plan. Take a thorough look!
Features
Features are the first thing that attracts you towards a ULIP plan. While every financial institution offers more or less the same features, it is essential that you measure each thoroughly to understand if they match your expectations or not. Some of the common features that a ULIP plan offers are as follows:
Higher Returns: Seek a ULIP plan that aims to boost your returns so that your long-term goals are easily achieved.
Flexibility: ULIPs give you the option to shift your investment between equity, debt and balanced fund options depending on the market risks. This flexibility also comes in for other things like tenure, premium payment, switching facility and many more.
Partial Withdrawals: Once you have completed the lock-in period (5 years), you can apply for free partial withdrawals in case of an emergency.
Tax Benefit: As they are life insurance products, ULIPs offer you tax benefit on maturity as well as death benefit and premiums paid.
Additional Riders: Nowadays, you can also choose rider options to get additional care for your family. Some of the rider options including critical illness rider and permanent disability rider.
Other than these, there are various other features of ULIPs that vary from insurer to insurer. Check carefully the terms and conditions of these features and then make the decision.
Cost-Effectiveness
No doubt that the benefits and features offered by ULIPs are amazing, but you cannot ignore the cost at which they come. Over the years cost-effectiveness of ULIPs is closely regulated. There are various costs like allocation charges, mortality, fund management charge among others. Choose the plans that offer lower charges.
Financial institutions like Future Generali offer ULIPs with zero allocation and zero admin charges to help your wealth grow faster. To know more, contact the financial institutions or just visit their official website for complete details.
Claim Settlement
No matter how much time you spend while searching the best ULIP plan, it will be worthless if your beneficiaries do not get the financial aid when it is needed the most. Thus, it is extremely essential that you select an insurer who offers a high-quality product as well as good after-sales services. For this, you can check the claim settlement ratio and also read its terms and conditions carefully.
Transparency
The credibility of policy is better when there is transparency between you and the insurer. While you can get most of the information on the company website or the brochure, you must also ask questions that bother you. Also, make sure that the insurer follows the guidelines of the stipulated norms on what all information is required to be shared with the customers. Accordingly, try to know about the processes and the investments that will be made on your behalf.
To Sum Up!
Read it all? Then do check all these points when opting for a ULIP plan. If done the right way, your investment can make a huge difference to your financial stability in future. Moreover, it can also ensure the security of your family's financial needs if something unfortunate happens to you. So, be wise and take a better decision.