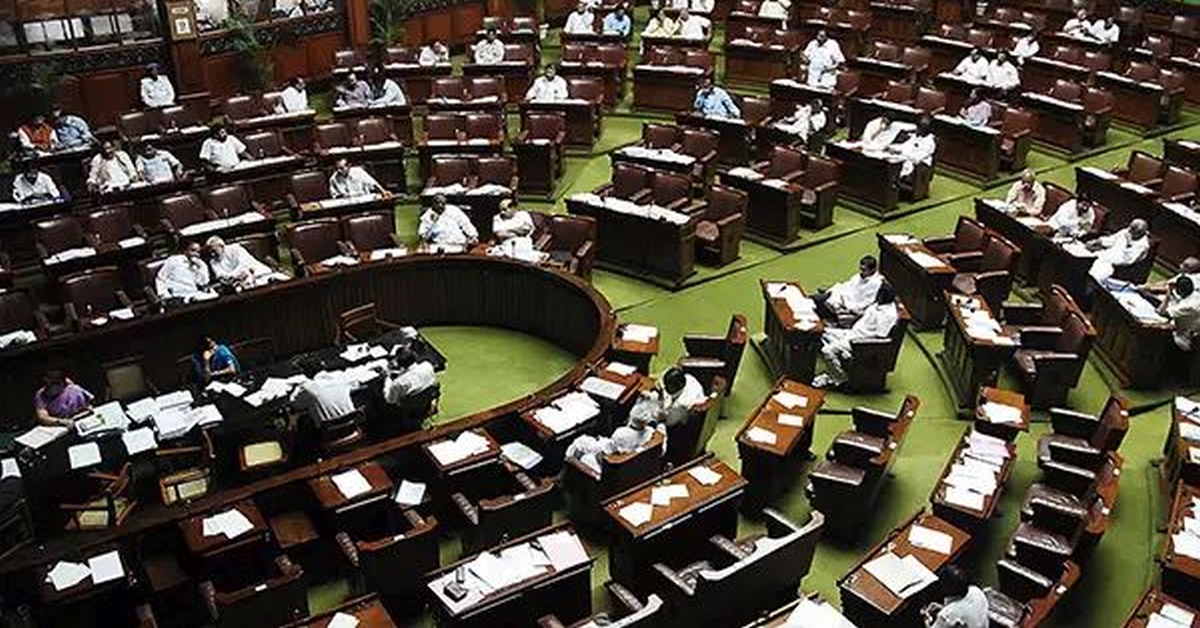 "To give real service you must add something which cannot be bought or measured with money, and that is sincerity and integrity" [i] - Douglas Adams.
The aforementioned quote forms the foundation on which the claim to safeguard the conflict of interest between the two noblest professions, one that of a legislator (People's Representative) and other that of a lawyer was put forth by the BJP Leader cum Lawyer, Mr. Ashwini Kumar Upadhyay, before the Hon'ble Apex Court of India after making various efforts on account of same before the Bar Council of India as well as the Ministry of Law and Justice. The contention which the petitioner categorically makes in this behalf seeks to achieve a complete ban of Members of Parliament (MPs), Members of Legislative Assembly (MLAs) and Members of Legislative Council (MLCs) from practising as lawyers for such desired duration, during which they hold these Public Offices.
This controversy took shape when the present petitioner Mr Ashwini forwarded his plea to the Bar Council of India (BCI) and a 4-member Sub-Committee was established to provide a report on account of the same. BCI after considering the requisitions made in this behalf by the persons who are likely to be affected thereby (including persons who are MPs and MLAs currently practicing as lawyers, to name a few, Mr. Vivek Tankha, Mr. Abhishek Manu Singhvi, Mr. Kapil Sibbal, etc., who are presently Rajya Sabha Members) and the report redirected by the sub-committee with 3:1 ratio stated that the legislators should be allowed to practise as advocates with a rider, that those who move an impeachment motion against any judge of the higher judiciary (initiated under the Judges (Inquiry) Act, 1968) will not be allowed to appear before that particular court.
This petition, therefore, could be termed as the aftermath of the initiation of the impeachment process against the Hon'ble Chief Justice of India by the opposition party members in the Upper House.
This contention of professional ethics is based on the following grounds, which the public opinion at first instance has accepted and this is the sole reason why the same is sought to be expressed as a Public Interest Litigation.
1. Conflict of Interest that arose between the Primary Interest (i.e. to owe allegiance to one's professional duty, either that of the legislator or a lawyer) and Secondary Interest (i.e. personal gains for himself or people connected thereto) have been witnessed on various occasions, on account of financial gains, where a person enjoys the so-called meagre amount of ₹2.7 Lakhs/month as an MP and [ii] also charges a hefty fees for the cases as a lawyer for private parties which results in a bias and brings these actions within the ambit of Professional Misconduct (Rule 8 of BCI Rules).
2. Furthermore, MP's and MLA's are involved in a full-time activity ranging from taking part in the proceedings of the House, meeting the general public, and addresses people's issues by formulating appropriate laws. Besides this, they are the representatives of the people and gives voice to their issues in the Parliament which involves immense moral and ethical responsibility on their part.
Moreover, the Modi-Malaya controversy had bought in sharp focus on another aspect of legal and ethical misconduct on the part of Government, which is a clear-cut example of the conflict of Interest. In respect of the same, Title 18 of the US Code is admired.
3. Rule-49 of the BCI categorically states that any salaried employee working full time with either private firm or government cannot practice litigation and the same applies to Public Servants, as well. Moreover, Prevention of Corruption Act 1988 exclusively states and the Hon'ble Supreme Court have reiterated that facet in the case of Karunanidhi v. Union of India[iii] that "MPs and MLAs are public servants, though the employer-employee relationship will not apply to them. Besides this, they draw their salary from the consolidated fund of India and are engaged in full-time work as a parliamentarian." [iv] Thus, practising as a lawyer assuming a Public Office is a clear violation of this rule of BCI.
4. Furthermore, these set of circumstances is Ultra-Vires to the Indian Constitution, where Article 14-18 provides Right to Equality which is based on two conditions; reasonable classification and equals shall be treated equally and unequal differently. Therefore, in the reference of this where all public servants are barred from the practice of lawmaking only the legislators as an exception is a clear transgression of the fundamentals of the Rule of Law.
5. In the light of Satish Kumar Sharma v. Bar Council of H.P.[v] and Haniraj L. Chulani (Dr) v. Bar Council of Maharashtra and Goa[vi] where Hon'ble Apex went on to say that, Law is a profession whose penultimate is burning the midnight oil throughout your life, as well as nobility of this profession, could only subsist when dedicated practitioners will devote their full-time for the same only. Hence, anyone opting it as a part-time profession is the contempt and disrespect of this holy field.
In lieu of the same, I believe that the aforementioned contention forms the essence of democracy and legislators should refrain from their practice of law for the time being. Moreover, this will entail a full-fledged attention of our legislators on their specific work as we could trace that there are various laws which are obsolete and one such example is pertinent to see everywhere that the registration is mandatory for the transfer of tangible immovables above ₹100, which in itself is a mockery at the Indian Legal System because the minimum rate of land assumed in present time is ₹1000/Ft2.
To count this step as historical, the concept of Institutional Integrity as propounded in the case of P.J. Thomas[vii], where the Hon'ble Supreme Court quoted that, harshness of law is not only meant to command but it is the willful negation of the person to disregard the post/office so that the integrity of the same should be sustained.
Lastly, I would like to suggest that if everyone will adhere to their duties specifically, then there will be no need for anyone to ask or to take action for enforcing their rights, because one's duty is the other's right and will take the concept of Democracy, Social Solidarity and Social Engineering at par. Therefore, MP's and MLA's should focus on their primary interest of legislating laws and be the voice of their constituency, whereas Lawyers should focus on maintaining the nobility of the fastest growing profession of 21st Century (Kalyug)!
HEADNOTES
[i] Douglas Adams, Integrity Quotes, BRAINY QUOTES (May 17, 2018, 05:50 PM), https://www.brainyquote.com/topics/integrity.
[ii] Sidharth Sekhar, Quora, What's the Salary of an MLA and MP in India, QUORA (May 17, 2018, 11:14 AM), https://www.quora.com/in/Whats-the-salary-of-an-MLA-and-MP-in-India.
[iii] Karunanidhi v. Union of India, 1979 A.I.R. 898 (India).
[iv] IAS Point, Issues around MP's and MLA's practicing law, IASPOINT (May 17, 2018, 11:49 AM), https://www.gktoday.in/academy/article/issues-around-mps-and-mlas-practicing-law/.
[v] Satish Kumar Sharma v. Bar Council of H.P., (2001) 2 S.C.C. 365 (India).
[vi] Haniraj L. Chulani (Dr) v. Bar Council of Maharashtra and Goa, (1996) 3 S.C.C. 342 (India).
[vii] Centre for PIL v. Union of India, (2011) 4 S.C.C. 1 (India).