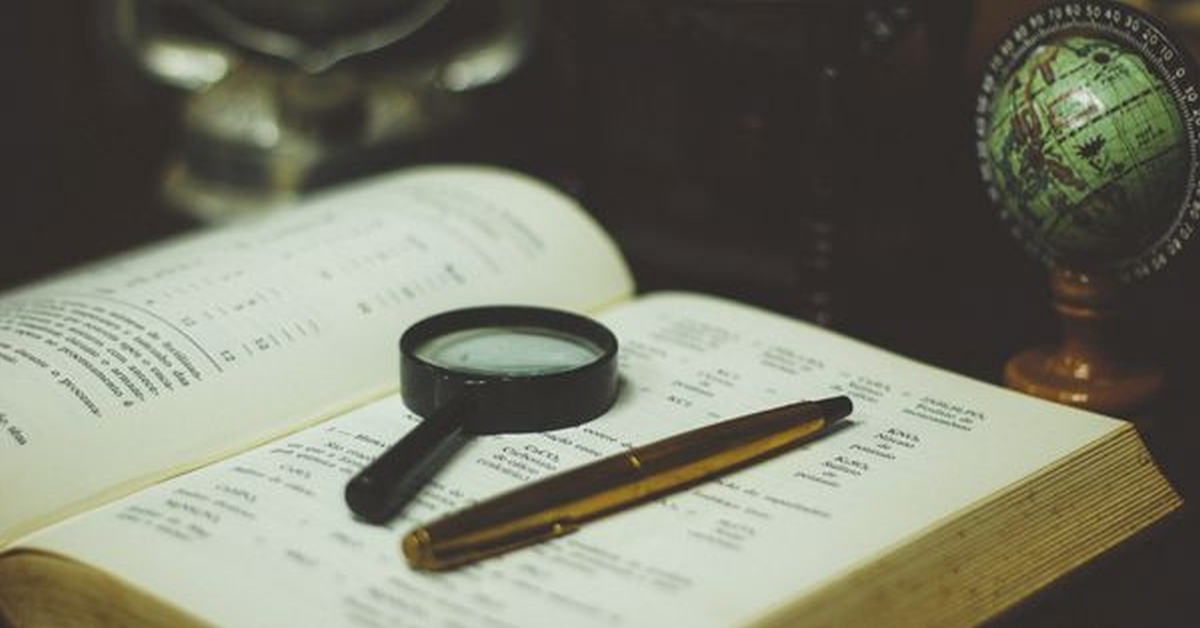 On a plain reading of the bare Act of Constitution of India, the amendments brought about to the body of Constitution by Presidential (Application to J&K) Order 1954, do not surface. One has to go to Appendix I of the Constitution to get the text and details of this Order and absorb its impact. Article 35 A of the Constitution of India was added to the Constitution effective 14th May 1954 by this Presidential Order issued (without going through the Parliament) by the President of India as empowered under Article 370 of the Constitution of India. This Presidential Order , (The Constitution (Application To Jammu And Kashmir) Order, 1954) introduced many significant changes to the Indian Constitution with respect to its applicability and introduced abilities and disabilities for its citizens notwithstanding the PART III on Fundamental rights. Following is the text of Article 35 A as introduced through this Order in Part III.
"35A. Saving of laws with respect to permanent residents and their rights:- Notwithstanding anything contained in this Constitution, no existing law in force in the State of Jammu and Kashmir, and no law hereafter enacted by the Legislature of the State,-
(a) defining the classes of persons who are, or shall be, permanent residents of the State of Jammu and Kashmir; or
(b) conferring on such permanent residents any special rights and privileges or imposing upon other persons any restrictions as respects:-
(i) employment under the State Government;
(ii) acquisition of immovable property in the State;
(iii) settlement in the State; or
(iv) right to scholarships and such other forms of aid as the State Government may provide,
shall be void on the ground that it is inconsistent with or takes away or abridges any rights conferred on the other citizens of India by any provision of this Part."
Thus through the Article 35 A , Presidential Order creates two subtypes of Indian Citizens- one who are permanent residents of Jammu and Kashmir and second those who are not.
While Fundamental Rights of both the categories are secured throughout the rest of the country, they are not so secured in Jammu and Kashmir. Second category citizen's Fundamental Rights are not secured in Jammu and Kashmir. Just to illustrate, the Permanent Resident of J&K can purchase property, be a voter, settle and obtain government employment throughout the country. But the second Category Citizens cannot purchase immoveable property or settle or be a voter or get State Government employment in J&K. This is the legal position, notwithstanding that it is inconsistent with the Fundamental Rights conferred by the Constitution of India [e.g. by Articles. 15(1), 16(1), 19(1) (e)-(f) of Part III of the Constitution dealing with the fundamental rights].
Validity of Article 35 A is being contested on the following two grounds
Whether the addition of Article 35 A in the Constitution of India has been in accordance with the procedure prescribed by the Constitution or not? It is a fact that Article 35 A amends the Constitution of India. The power to amend the Constitution flows from Article 368. Can this power be subject to any other Article? In particular can it be subject to Article 370 , which itself is contained in Part Titled " Temporary ,Transitory and Special Provisions"., Can President by an executive order ,amend the Constitution ( It has amended Article 368 by the Presidential Order of 1954) bypassing the Parliament. Can Presidential Order amend the Constitution which affects the Basic Structure of the Constitution as propounded by Keshvanad Bharti case. In the Keshavanandan Bharti vs. State of Kerala (1973) 4 SCC case (largest ever Supreme Court Bench with 13 Judges) and subsequently in a number of decisions the Supreme Court has held that the fundamental rights conferred on the citizens are part of Basic Features of the Constitution.
Does Article 35 A disables Indian Citizens in exercising their Fundamental Rights in J&K ? .If Permanent Residents of J&K are also citizens of India, then whether the Constitution of India secures their Fundamental Rights in J&K or not. For example Children born to a female Permanent Resident of J&K by marriage to a male person not being the Permanent Resident, will have right to vote in J&K State Elections or not. Will they have right to inherit the property owned by their mother. Will they be able to purchase immoveable property in J&K. Will they get admission to Medical and Technical seats meant for J&K.? Whether children born and brought up and continuing to reside in the State of J&K will be allowed to be permanent residents of J&K or not.
By Article 13(2) , the States Legislatures and on all the executive authorities are prohibited from enacting any law or passing any order in contravention to part III of the Constitution of India and declares that such law would be void to the extent it contravenes the provisions of part III of the Constitution of India. How the addition of Article 35 A with the concept of Permanent Residents framed by J&K legislature is consistent with this provision.
A Delhi based NGO, 'We the Citizens', challenged ( Writ Petition (Civil) 722 of 2014)the validity of Article 35A in the Supreme Court in 2014. Main ground is that it was not added to the Constitution through an amendment under Article 368. It was never presented before Parliament, and came into effect immediately. A two judge Supreme Court Bench comprising the then Chief Justice J.S. Khehar and Justice D.Y. Chandrachud referred it to a three-judge bench after the Attorney General opined that it raised constitutional issues. The matter has been delayed by the respondent Governments on some pretext or the other. First the court accepted the plea of the J&K Government that the challenges to the Article be heard after Diwali. On 30th October, 2017, the Supreme Court deferred by Twelve Weeks, the hearing in this case, after the Centre said that it had appointed Dineshwar Sharma as an interlocutor to hold negotiations with various stakeholders in the State and requested to adjourn the matter for six months. On 28 August 2018 again the case has been further deferred to January 2019, on the plea of Central and State Governments of Panchayat & Local Body Polls.
In another case (Writ Petition (Civil) 396 of 2017) challenging Article 35A, two Kashmiri women (Dr. Charu Wali Khanna and Dr. Seema Razdan Bhargav) have petitioned to the Supreme Court that the State's laws, ( Article 6 of the J&K Constitution ) validated by Article 35A, had disenfranchised their children. They contend that this provision led to Gender discrimination and it was ultravires Article 14 (Equality before Law) of the Constitution of India as a permanent resident status is denied to the children of a Kashmiri woman who marries a man from outside Jammu and Kashmir. At the same time a Male Permanent Resident of J&K marrying a female not being a permanent resident, retains his right for himself and his children. Both these cases have been clubbed together.
In August 2018, a third Public Interest Litigation has been lodged by Ashwini Kumar Upadhyay (a Social Political Activist) challenging Article 35A ( Writ Petition (Civil) 960 of 2018) as arbitrary and contrary to Fundamental rights. According to this petition , the Article 35 A, violates to right of woman in marrying the man of her choice as progeny shall not be entitled to inheritance if she marries a person not having permanent residency of J&K .He has also cited the case of Balmikis and Dalits settled in J&K for generations who are denied Permanent Resident status if they do not want to continue with their profession as scavengers in J&K. This limits their right to choose a profession on the pain of losing Permanent Resident status.
Besides above, there are other petitioners for the same as well and some as interveners
Position of different stake holders
The Central Government appears to have no firm view on the legality or otherwise of Article 35 A. It has instructed its Law Officers to assist the Court in the matter by reiterating the provisions of the Constitution. It has left the ball in the Court of Supreme Court. It has told the Court that it will not be filing any counter affidavit. It said that the matter is very sensitive and involved questions requiring larger debate and has been asking adjournments.
The Jammu and Kashmir Government on its part has taken a stand seeking dismissal of the petition. It has asserted that the State has powers under Article 370(1) (d) to apply the Constitution of India to Jammu and Kashmir with exceptions and modifications as the President may by order specify, that is in keeping with Article 35A which was issued as a Presidential Order in 1954 under Article 370 of the Constitution. Further it pointed out that the challenge petitions have come up too late and by now Article 35A is a settled law. It termed ( in their Para 7 of affidavit of Dec 2015) the Petitioner 'We the Citizens' a meddlesome Interloper. In August 2018, it sought adjournment on the plea of impending Panchayat and Local Bodies Elections and fear that any debate on Article 35A could result in law & order situation.
Different Political Parties and Social Activist groups in J&K have threatened mass agitations and civil unrest if anyone tries to alter the status of Article 35A of the Constitution. J& K Civil Society Coordination Committee (JKCSCC) an intervener in the case has spoken of bloodshed also, in such a situation.
As of now the whole bunch of cases including (Writ Petition (Civil) No. 722 of 2014, Writ Petition (Civil) No. 396 of 2017 and Writ Petition (Civil) 960 of 2018) of Article 35A , before the three judge bench , stands deferred by the Supreme Court to Second week of January 2019.
On the face of it, insertion of Article 35A in the Constitution of India without taking recourse to Article 368 (notwithstanding amendment to it brought about by article 370) appears to be defective. Secondly, the support to Gender discrimination and restriction on fundamental rights contained in Part III of the Indian Constitution, introduced by the concept of Permanent Resident through Article 35A does not appear to be legally permissible. Perhaps it is for these reasons that a sane legal debate on it is being replaced by threats of mass agitation, police agitation, severance of relationship of J&K with rest of India, civil unrest and bloodshed. Those interested, may go through an interesting judgment of Five Judge Bench of Supreme Court in Puranlal Lakhanpal vs. The President of India and others decided on 30 March, 1961. ( Citations 1961 AIR 1519, 1962 SCR (1) 688) which discusses the Power of President in modifying the Constitution under Article 370. It does not discuss the issue related to Article 35A. ​