what's happening in 498a.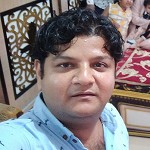 Zeeshan
(Querist) 10 February 2011 This query is : Resolved

Bail granted in 498a/406 in conditions of returning goods in w/c. Goods are returned. List was given to me in w/c previously. I even returned gifts given to me. But now wife again went to court saying I didn't return her jewelry so cancel my(husband's) bail. ( she wrote 10 times more jewelry). That criminal girl is from a poor family. She has taken away even my jewelry. Even gave my money to her brothers.


Now today judge says sort-out the matter of jewelry by sitting together & giving her some money.I said I need sometime to think & got next date.


What is this? Why do I give money to her. Money is all which that family wants. That's why they hungry people makes this scene. Why didn't judge ask them for bills & photos? Why he ask me to give money?
Please guide What I say to judge on next date so that my bail didn't get cancelled.
Thanks

Amit Minocha
(Expert) 10 February 2011

repeated query.

List should have been exchanged and objected to if reqd. However, the hand over take over should also be documented and held in the presence of court or IO. The judge is asking you because they are the complainant and you are the accused in the case.

Ask your counsel to give appropriate reply to the Court . Your answer may not be much satisfactory to the Court.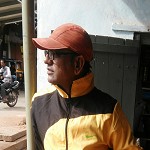 adv. rajeev ( rajoo )
(Expert) 10 February 2011

Follow the Amit's advise.

M V Gupta
(Expert) 11 February 2011

If ur wife is claiming that u are still holding jewellary she brought from her family at the time of marriage she should prove the same. If you have already handed over all the jewellary she brought at the time of marriage, you should ascert the fact and state that she had taken delivery of the jewellary without any objection and producwe the receipt u had obtained from her in full and final satisfaction. U can also contest her claim by stating that the jewellary she is now claiming is false and that their family did not have the capacity to give that amount of jewellary at the time of the marriage. U may also file suppoting affidavits of ur elders.
---
You need to be the querist or approved LAWyersclub expert to take part in this query .