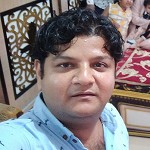 Zeeshan
(Querist) 31 May 2017 This query is : Resolved

Family court is not handelling case properly and according to law.
1) pass interim order withot punit kaur affidavit from wife.

2) Assume I have rent from 8 shops. Attached. Police Report says no shop.

3) I filled 127 crpc in 2014 based on police report. Nothing done till today. Still asking for arrear. What is the purpose of 127 crpc ?

4) Wife did not gave evidence from 2013. 15 dates. Judge even did not ask for reason. Even after 2 times last chance evidence not closed.

5) In custody also wife did not bring child on visitation. I filled contempt petition in 2013. No action yet. Give 4-5 months long date. Even wife did not come.

Can I drag Family court to highcourt ?